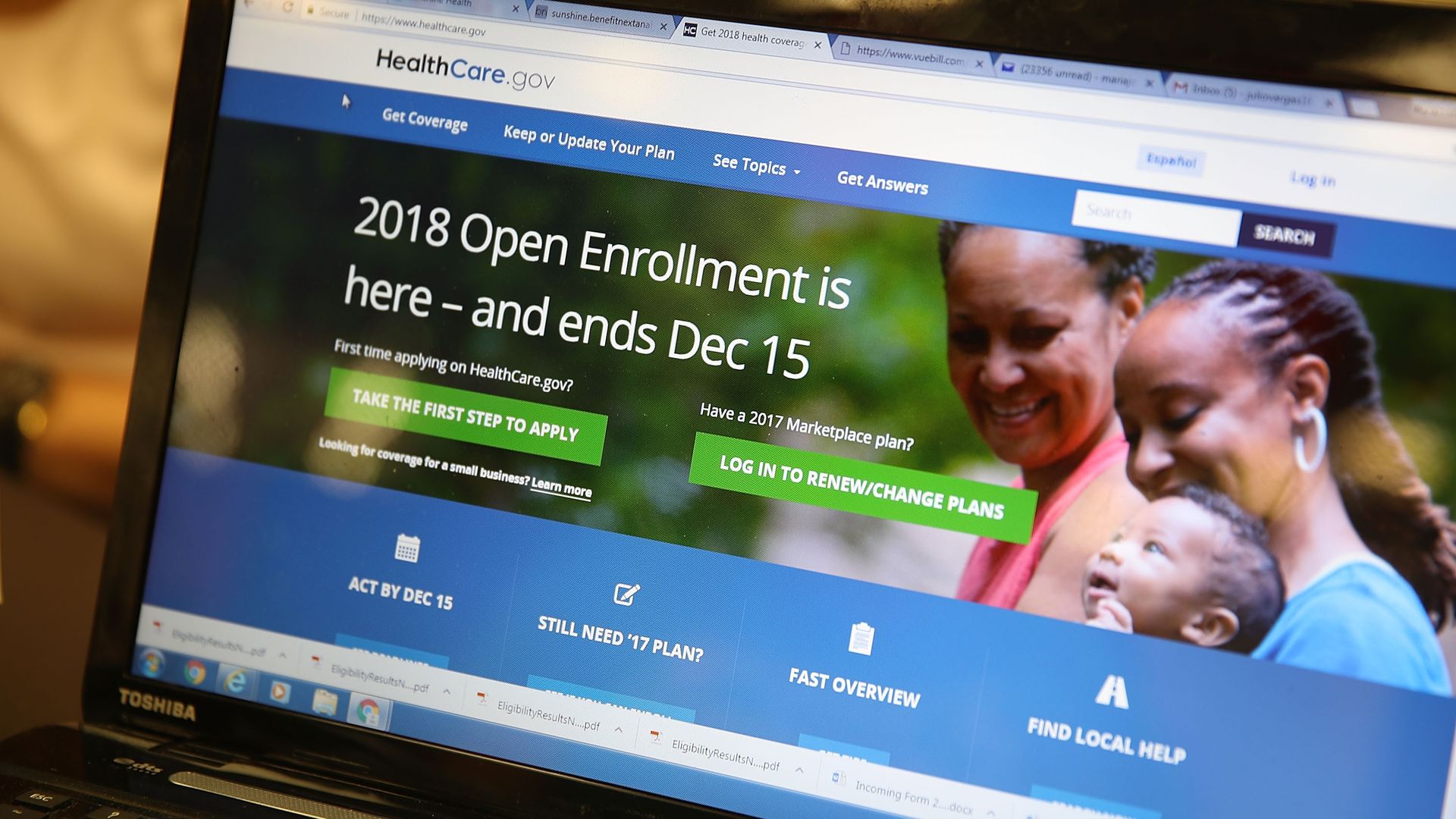 We're probably in for a second straight year of declining enrollment through HealthCare.gov. The pace of sign-ups this year continues to lag noticeably behind last year's, and last year marked a modest decline from the year before that.
By the numbers: Just shy of 3.2 million people have picked plans through the federally run exchanges so far. That's about 12% lower than the 3.6 million who had signed up at the same time last year.
Many of the poorest enrollees are eligible for plans with a $0 premium, thanks to generous subsidies (but those plans come with higher out-of-pocket costs).
But the availability of cheaper plans hasn't made up for declining enrollment among unsubsidized consumers, and cuts to outreach programs mean a lot of people may not know that low- or no-premium coverage is available.
What's next: Enrollment will likely spike ahead of the Dec. 15 sign-up deadline, but it would need to be a substantially bigger-than-usual jump to make up the ground that's been lost so far.
Go deeper