Morocco's treatment of African migrants draws scrutiny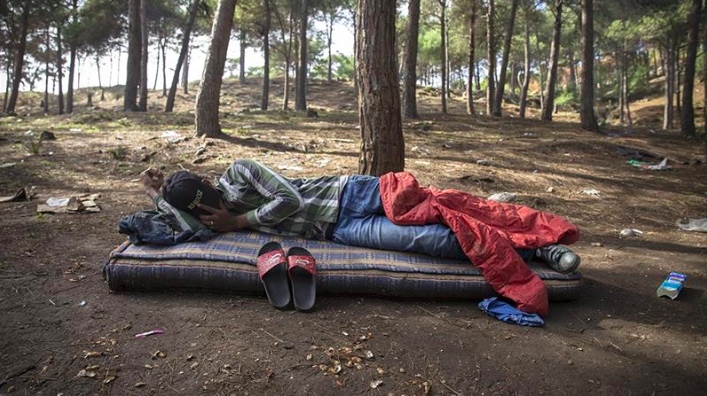 Tangier/Rabat/Casablanca, Morocco — Moroccan authorities are using force and committing human rights violations amid efforts to block migrants from crossing into Europe, migrants and rights groups told Al Jazeera.
The backdrop: Almost 50,000 of the 54,922 arrivals into Spain this year have been by sea, according to the International Organization for Migration. More than 2,000 people have died in the Mediterranean trying to reach the European country, with over 550 of them having departed from Morocco. The numbers would have been far greater if Morocco had not prevented nearly 70,000 attempts to cross into Spain this year, authorities in the North African country say.
"Since 2004, we've aborted 500,000 attempts to cross into Europe, mainly via sea, and dismantled around 3,000 networks. We have around 13,000 guards in the north covering around 1,100km. That patrolling is costing Morocco over 200m euros ($228m) annually," Khalid Zerouali, Morocco's border control chief, said.
These "preventive measures" include routine police raids to move migrants from the country's north to the south. According to Amnesty International, at least 5,000 people have been "swept up in the raids" around Morocco, "piled onto buses and abandoned in remote areas close to the Algerian border or in the south".
"Morocco is using these migrants as a pressure card in negotiations with the European Union," says Said Tbel, of the Moroccan Human Rights Association. "It takes them to the border cities to put pressure on Europe. When they get what they want, these migrants are moved back south."
"I have been taken to the south 10 times," a migrant from Ivory Coast, who did not wish to be identified, said at a camp by the main bus station in the port city of Casablanca. "I was arrested and put in a police car with dogs. From the police station, I was put on a bus with other migrants and taken near the Algerian border. I then had to beg on the streets to make enough money for a bus ride back up."
Go deeper...
Go deeper