After Huawei arrest, experts say China could retaliate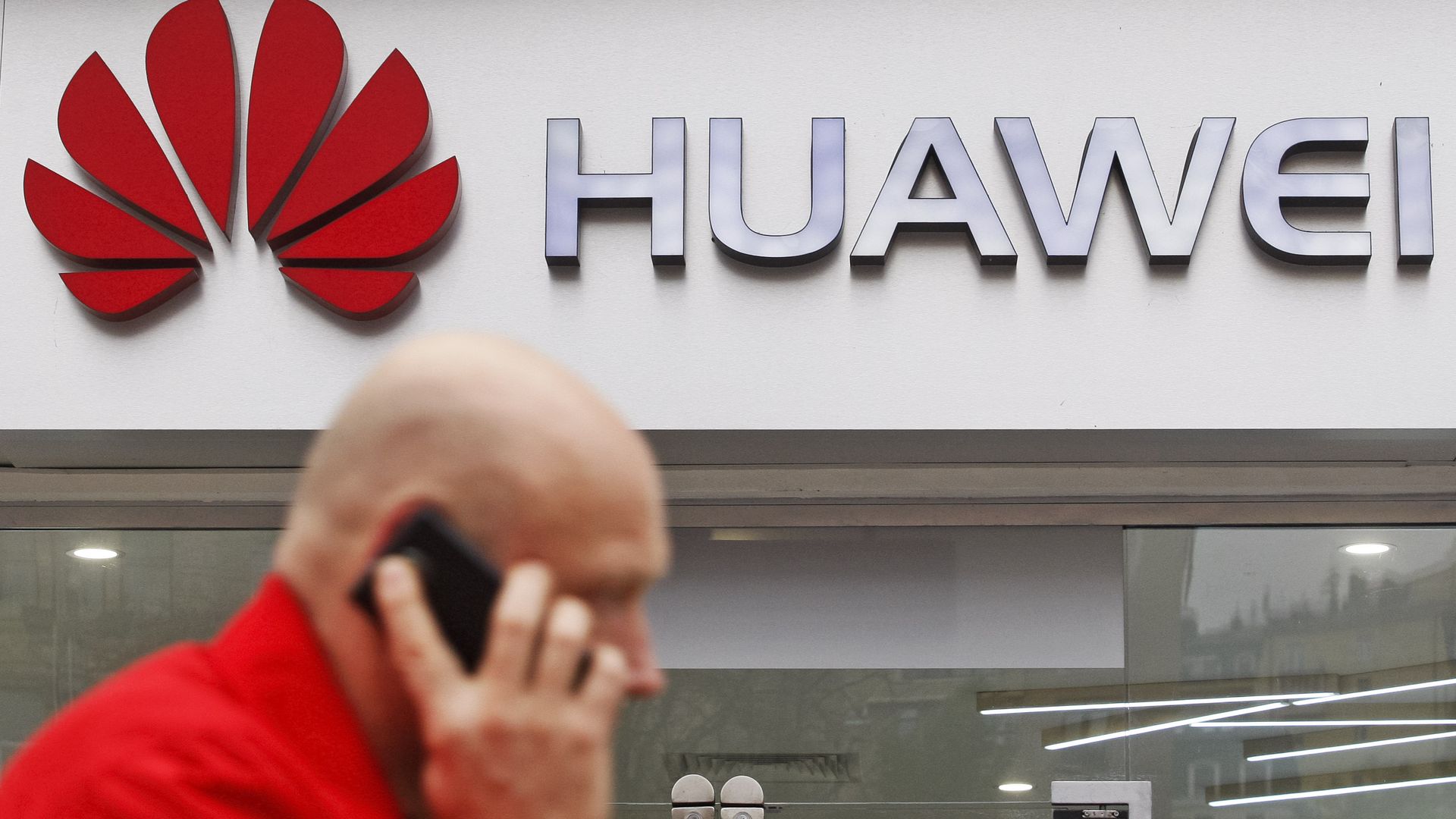 The arrest and pending extradition of Huawei chief financial officer Wanzhou Meng for violating Iran sanctions may have quick, dramatic impacts in international politics and global technology sales.
Why it matters: The beleaguered Chinese electronics and telecommunications equipment firm is now facing geopolitical crises on two fronts: British BT just barred use of Huawei products in its 5G network. The arrest of Meng, the CFO and daughter of the company's founder, is a calamity on top of an already bad situation.
We may have cornered a wounded corporation. "Huawei is one of the Chinese government's pet companies," said James Lewis, director of technology policy at the CSIS think tank and a former Commerce Department official who worked on Chinese high tech policy. "They will retaliate and China will take hostages."
"If I was an American tech executive, I wouldn't travel to China this week," Lewis added.
Background: Meng was arrested in Canada and will be extradited to the United States.
The U.S. has investigated Huawei for export violations since 2016.
Huawei denies all charges. In a statement, it wrote, "The company has been provided very little information regarding the charges and is not aware of any wrongdoing by Ms. Meng. The company believes the Canadian and U.S. legal systems will ultimately reach a just conclusion."
The charges echo similar charges against ZTE. Both Chinese companies manufacture tech equipment. ZTE has twice admitted to sending equipment to Iran and North Korea, ultimately settling for a $1 billion fine and organizational changes.
Huawei, like ZTE, is often accused by U.S. lawmakers of sabotaging its products to allow Chinese surveillance. Those allegations have led many nations, including the U.S., to bar the firms' equipment from use in telecommunications projects.
Ironically, Canada — which made the arrest — has not banned Huawei equipment.
Sen. Marco Rubio (R-Fla.) celebrated the arrest in an email to Axios and encouraged Canada to reverse course on permitting Huawei wares. "[Huawei] has long posed a serious risk to U.S. national security, and I continue to strongly urge Canada to reconsider Huawei's inclusion in any aspect of its 5G development, introduction, and maintenance," he wrote.
Go deeper