Nebraska farmers say Trump's trade war cost them $1 billion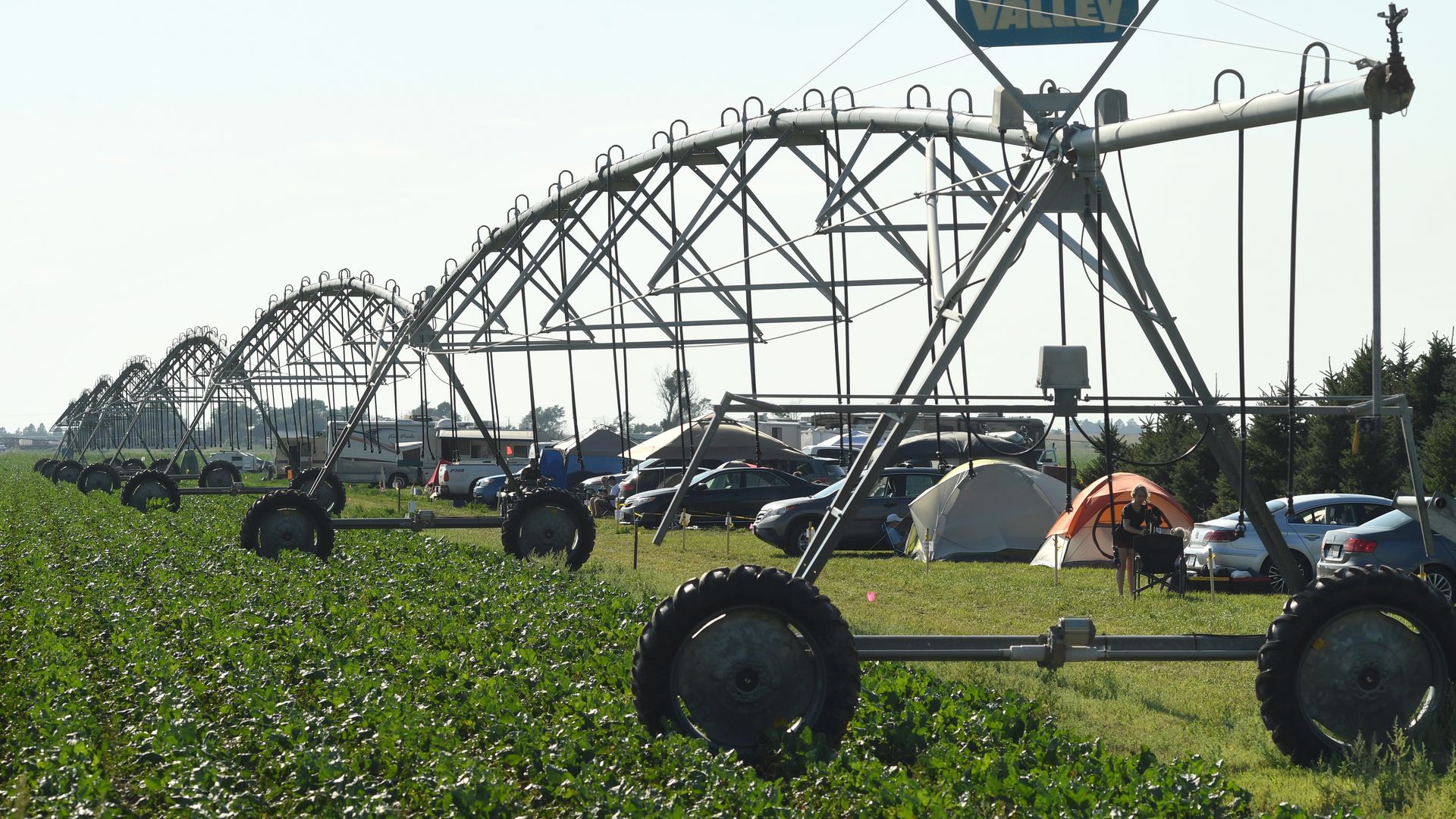 The Nebraska Farm Bureau said this week that the tariffs triggered by President Trump's ongoing trade war have cost the state's agricultural sector more than $1 billion in revenue, specifically affecting soybeans, corn and pork, the Omaha World-Herald reports.
"To put a $1.2 billion loss into perspective, every person in the state of Nebraska would need to contribute $632 to cover that volume of lost dollars. That's a significant hit to our state's economy."
— Jay Rempe, a Nebraska Farm Bureau senior economist, to the Omaha World-Herald
Why it matters: The effects of Trump's trade war with China on farmers have been an ongoing story over the last few months, especially regarding issues with the soybean market. Farmers have been forced to store mass quantities of their crops until prices improve after demand in China, the biggest market for American soybeans, has dropped nearly 90%.
Go deeper: China figures out how to live without U.S. lobster and soybeans
Go deeper