The trade war could crush China's AV dreams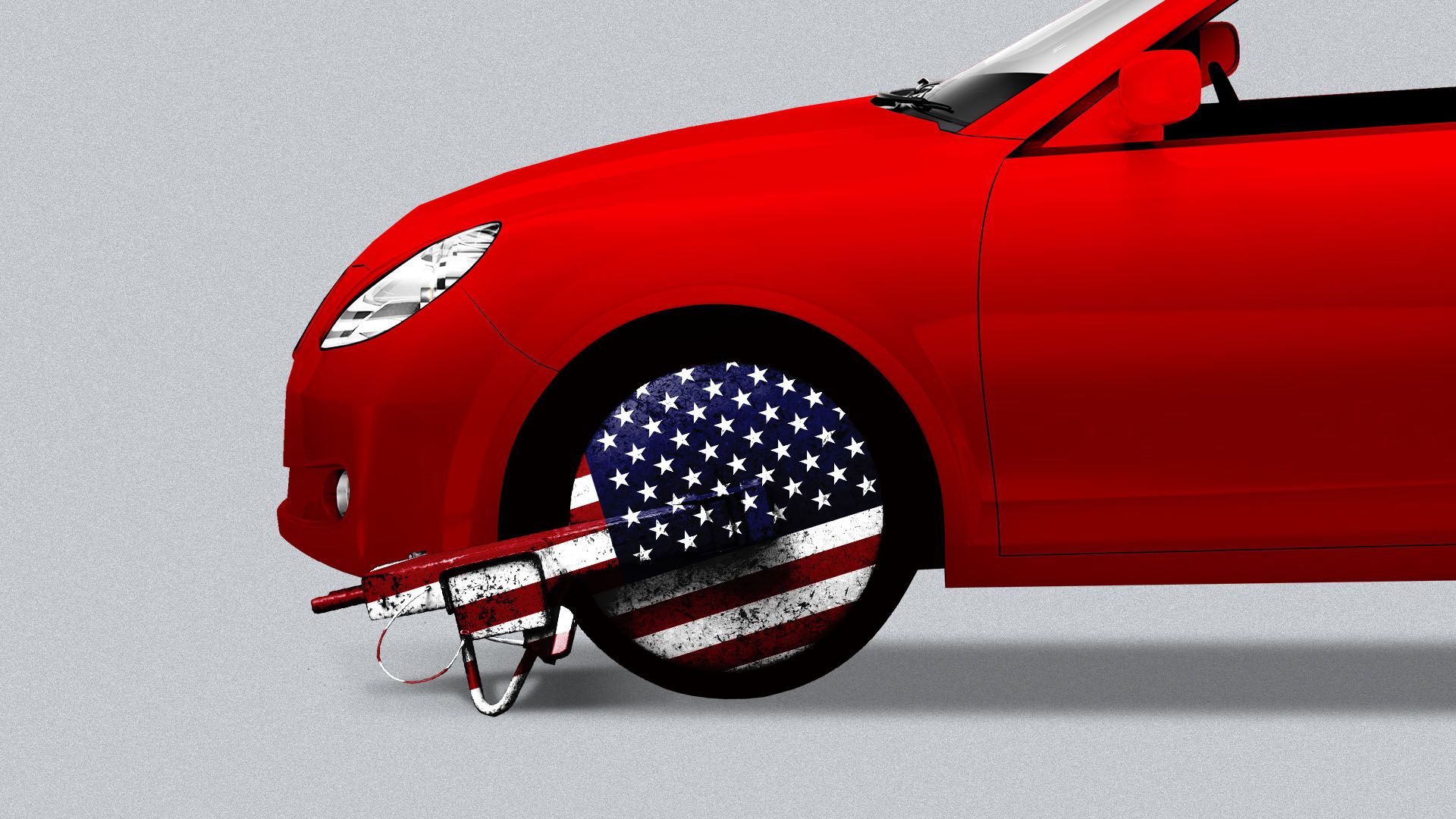 As part of the Trump administration's efforts to hold China accountable for unfair treatment of American companies, the Commerce Department on Nov. 19 proposed new export controls, traditionally limited to sensitive weapons technologies, that could bring China's ambitious autonomous vehicle push to a screeching halt.
Why it matters: The move to block exports of these "emerging" and "foundational" technologies from the U.S., even by non-American companies, would limit partnerships with Chinese firms and possibly the employment of Chinese nationals in the U.S. AV industry, since technical information could qualify as an export.
Details: The proposed restrictions include computer vision, artificial intelligence, geospatial positioning, computer chips and memory, and mobile electric power — technologies critical to the development of AVs.
Baidu, Xpeng Motors and other Chinese AV players rely heavily on chips by companies like NVIDIA and sensors from companies like Velodyne (at one industry showcase, 85% of Chinese companies used its lidar).
China's strategy document for the AV industry instructs companies to purchase foreign players to obtain key technologies — an approach that is now imperiled, as this list will be used by the interagency panel that reviews foreign investments in U.S. companies.
What to watch: Public comment is open until Dec. 19 and industry is likely to push back, as these export controls would have an impact on broad swathes of the economy — from self-driving cars to biotech. Changes within the Treasury or Commerce Departments, where leadership transitions have been rumored, could also shape the outcome.
Be smart: Even if the U.S. takes no action, the Chinese side likely will. China's plan for its auto industry calls for the entire supply chain to be "secure and controllable" (i.e., to exclude foreign participation), and President Xi has made it clear that "core technologies" must be in Chinese hands. Multinational corporations, take note.
Patrick Lozada is a director in the China practice of Albright Stonebridge, a strategic advisory and commercial diplomacy firm.
Go deeper