Mueller recommends no prison time for Michael Flynn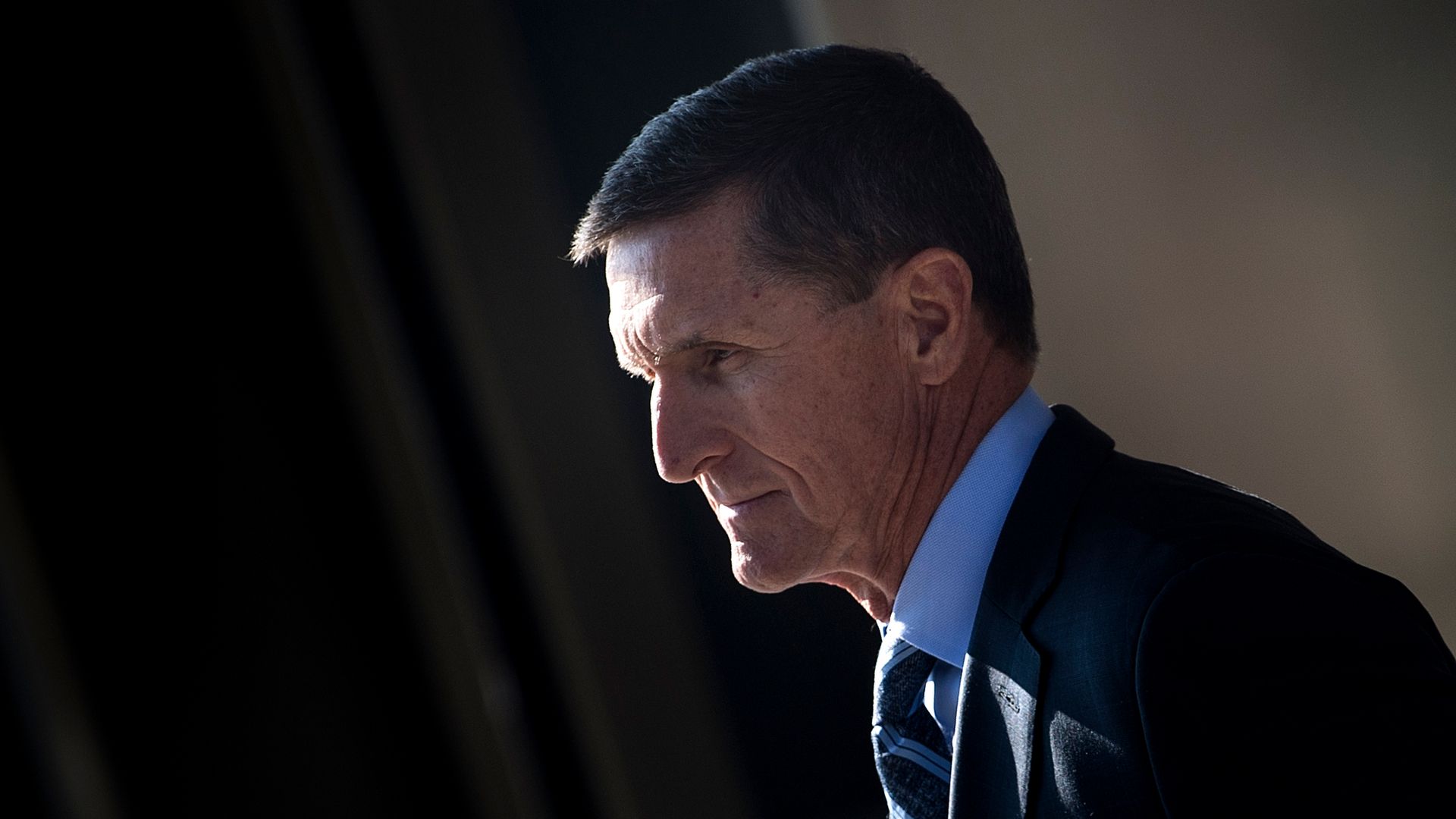 Special counsel Robert Mueller has recommended no prison time for former national security advisor and Trump campaign aide Michael Flynn, citing his "substantial assistance" with the investigation, according to a new court document filed late Tuesday.
Why it matters: Flynn, who pleaded guilty last year to lying to the FBI about his conversations with former Russian ambassador to the U.S. Sergey Kislyak before President Trump's inauguration, had agreed to cooperate fully with Mueller's investigation. Flynn's guilty plea and move to cooperate was one of the first such deals in the Mueller probe.
What's new: In the court filing, Mueller's team explains that Flynn has sat for 19 interviews with prosecutors and assisted with "several ongoing investigations," including the special counsel's probe of possible coordination between the Trump campaign and the Russian government.
Mueller's team can't reveal the details of all of Flynn's assistance, saying that the "investigations in which he has provided assistance are ongoing."
The backdrop: Flynn's crime of lying to the FBI carries a statutory maximum sentence of five years in prison and a $250,000 fine. But under his plea agreement, he is eligible for a sentence of zero to six months and can ask to court to waive any fine.
Mueller, who is looking into whether Trump obstructed justice, is also examining whether the president attempted to improperly shut down a FBI probe into Flynn, who briefly served as national security adviser.
Flynn is expected to file his sentencing memo on Dec. 11. His sentencing is scheduled for Dec. 18.
The public release of the memo comes as Mueller is expected to file new court documents on the sentencing of former Trump attorney Michael Cohen and former Trump campaign chairman Paul Manafort later this week, both of whom also pleaded guilty.
Go deeper: Read the Mueller investigation's Michael Flynn sentencing memo
Go deeper