Treasury report urges USPS to raise package prices in blow to Amazon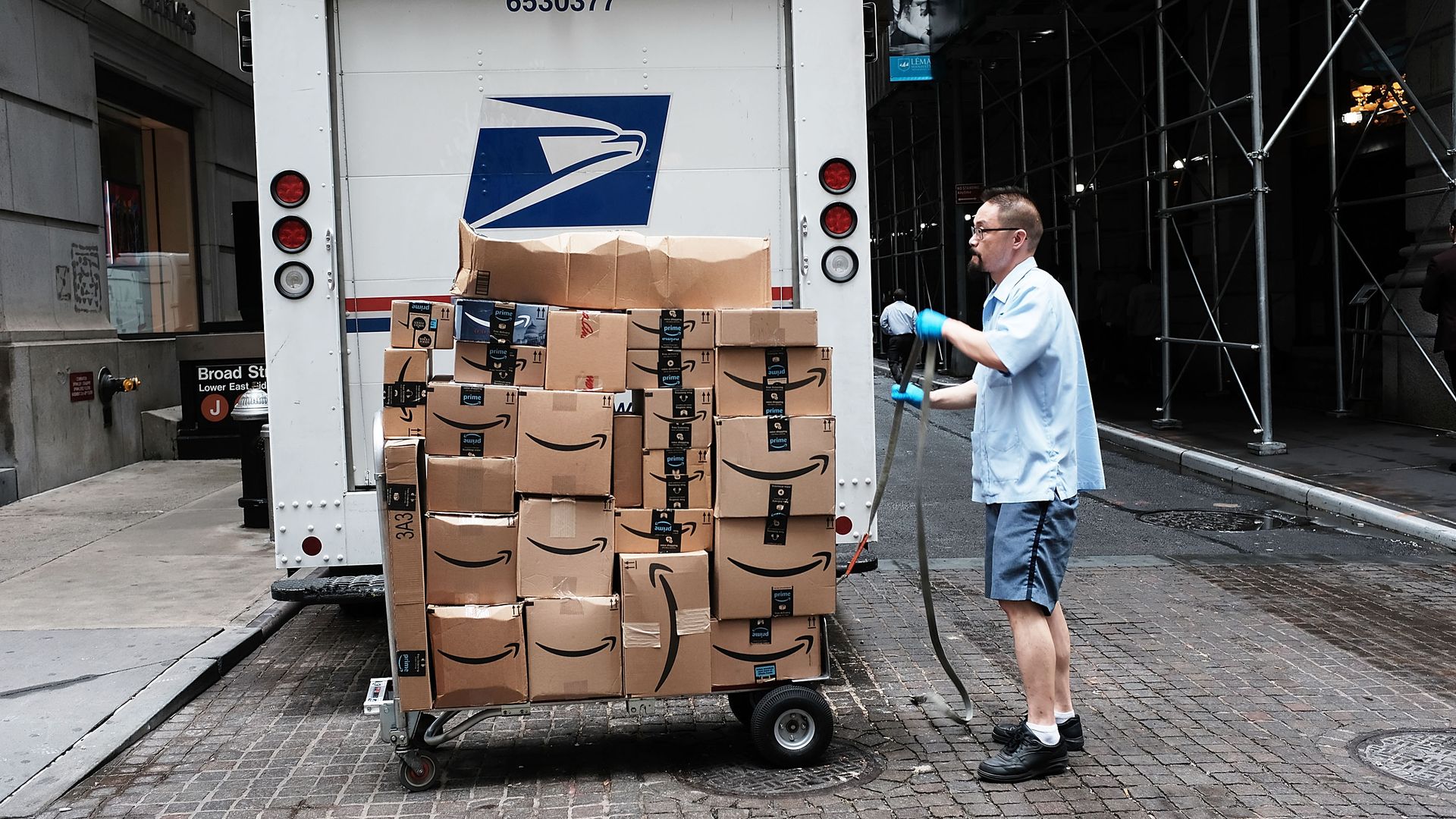 The financially struggling U.S. Postal Service should raise prices for shipping nonessential packages, recommends a newly released report from a Treasury Department task force.
Why it matters: President Trump created the commission after criticizing Amazon for allegedly underpaying the USPS for package shipments and referring to the USPS as Amazon's "Delivery Boy." Stocks from Amazon, UPS, USPS and stamps.com all dropped after the report was released.
The backdrop: Last month, the USPS reported FY18 results with an overall volume decline of 3.2 billion pieces and a net loss of $3.9 billion. Revenue was up $1 billion from last year because of the shipping and packages sector — a 10% increase from last year.
What they're saying
"Today's report contains achievable recommendations that fulfill the President's goal of placing the USPS on a path to sustainability, while protecting taxpayers from undue financial burdens and providing them with necessary mail services."
— Treasury Secretary Steven Mnuchin
"The United States Postal Service as currently structured is financially unsustainable. I appreciate Secretary Mnuchin and the Postal Task Force's effort to accurately assess the Postal Service's financial reality and propose viable solutions without relying on a taxpayer bailout."
— Sen. Ron Johnson (R-Wis.), chairman of the U.S. Senate Committee on Homeland Security and Governmental Affairs
Go deeper: Trump hates Amazon, not Facebook
Go deeper