Report: Manafort, Ecuador discussed deal to deliver Julian Assange to U.S.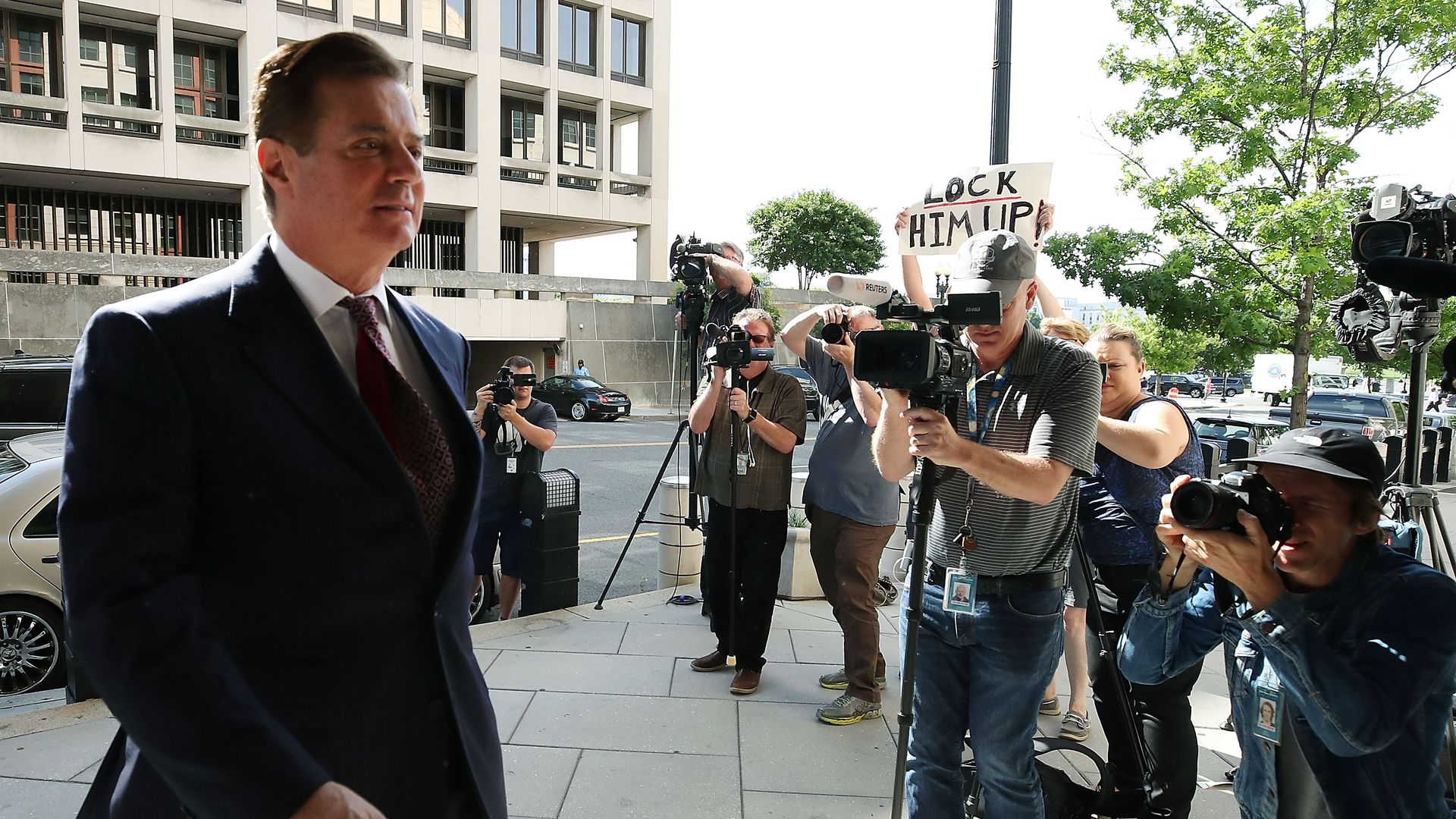 During meetings with Ecuador's then-incoming President Lenín Moreno in May 2017, Paul Manafort suggested he could help negotiate a deal that involved the South American country handing WikiLeaks founder Julian Assange over in exchange for debt relief from the U.S., the New York Times' Kenneth Vogel and Nicholas Casey report.
Details: Manafort, who served as President Trump's campaign chairman during the summer of 2016, reportedly met two times with Moreno to try and make the deal, which could have resulted in a large commission for Manafort who was under mounting pressure to pay off debts and legal bills at the time.
According to the report, Ecuador wanted Assange out of its London embassy, where he's lived under asylum since 2012.
But the talks reportedly fell apart once Robert Mueller was appointed special counsel in the Russia investigation and it became clear that Manafort would be one of Mueller's key targets.
The Times wrote that there's no indication Trump or other members of his administration were aware of the negotiations with Ecuador, but noted that Manafort was hoping to cash in on his ties with Trump.
Flashback: The Guardian reported last week that Manafort met with Assange at the Ecuadorean embassy in London in 2013, 2015 and 2016. Both men have denied the report. The Times noted that there's no evidence Manafort's discussions were motivated by WikiLeaks' role in Russia's interference campaign during the 2016 election. 
Go deeper: Mueller investigation says Paul Manafort violated plea deal
Go deeper