NATO accuses Russia of violating landmark missile treaty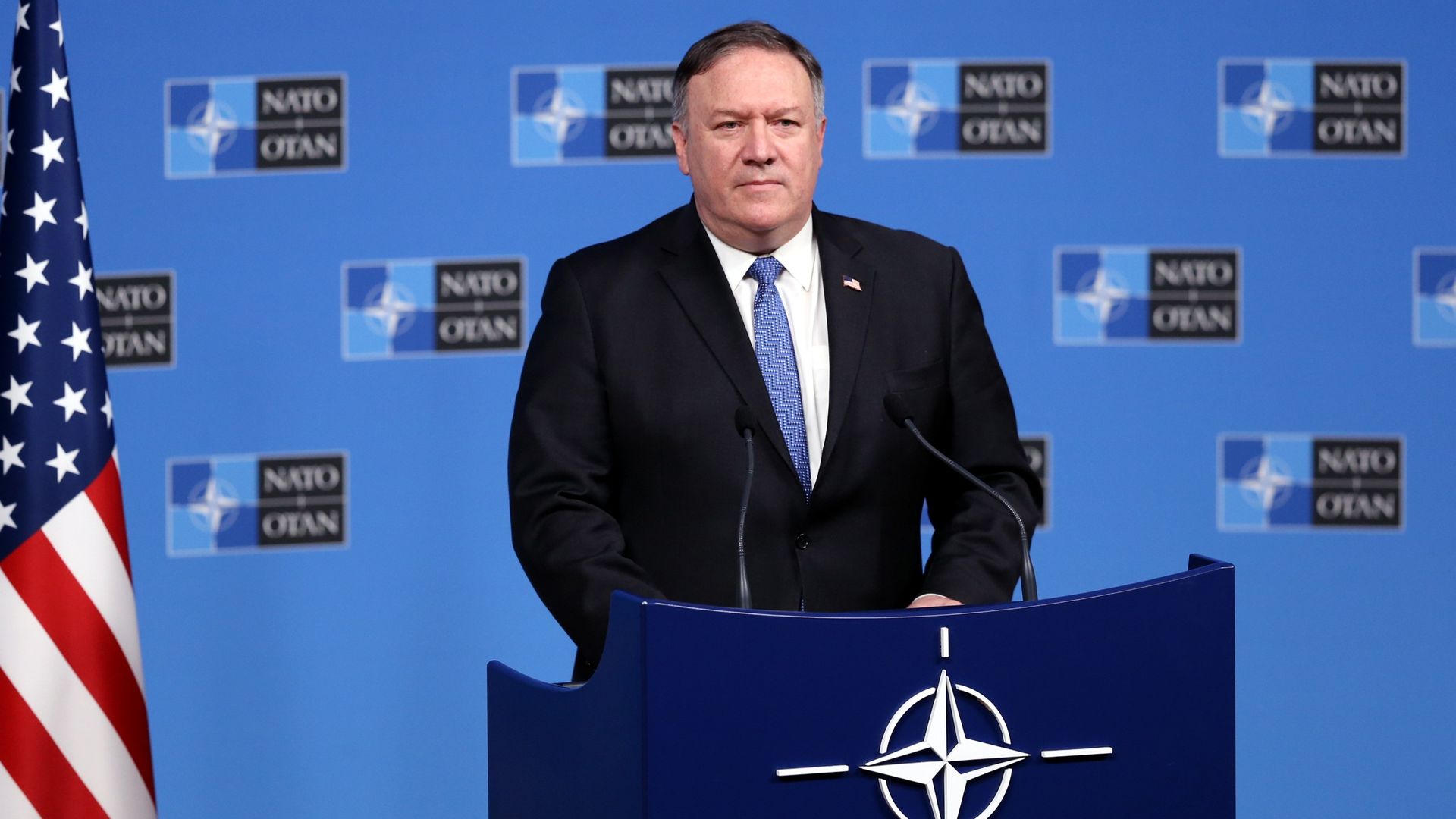 The foreign ministers of all 29 NATO member states have accused Russia of violating the 1987 Intermediate-Range Nuclear Forces (INF) treaty by developing and fielding a prohibited missile system.
Between the lines: President Trump announced in October that, due to Russia's violations, he would be withdrawing the U.S. from the treaty. Secretary of State Mike Pompeo told his NATO counterparts that the U.S. will begin the withdrawal process in 60 days if Russia doesn't return to compliance. The NATO members certified that the U.S. is complying with the treaty.
The landmark treaty was signed by Ronald Reagan and Mikhail Gorbachev. Beyond Russia's violations, one of the key arguments for withdrawal is that the U.S. will need every tool at its disposal, including ground-launched missiles that are banned under the treaty, to confront the military rise of China.
From the NATO statement:
"For over five years, Allies and the United States in particular, have repeatedly raised their concerns with the Russian Federation, both bilaterally and multilaterally. ... Russia has responded to our concerns with denials and obfuscation. Russia only recently acknowledged the existence of the missile system, but without providing the necessary transparency or explanation."
"Russia's violation of the INF Treaty erodes the foundations of effective arms control and undermines Allied security. This is part of Russia's broader pattern of behavior that is intended to weaken the overall Euro-Atlantic security architecture."
"We call on Russia to return urgently to full and verifiable compliance. It is now up to Russia to preserve the INF Treaty."
Go deeper: Landmark of Cold War I cast aside for the next one
Go deeper