D.C., Maryland to subpoena Trump Organization documents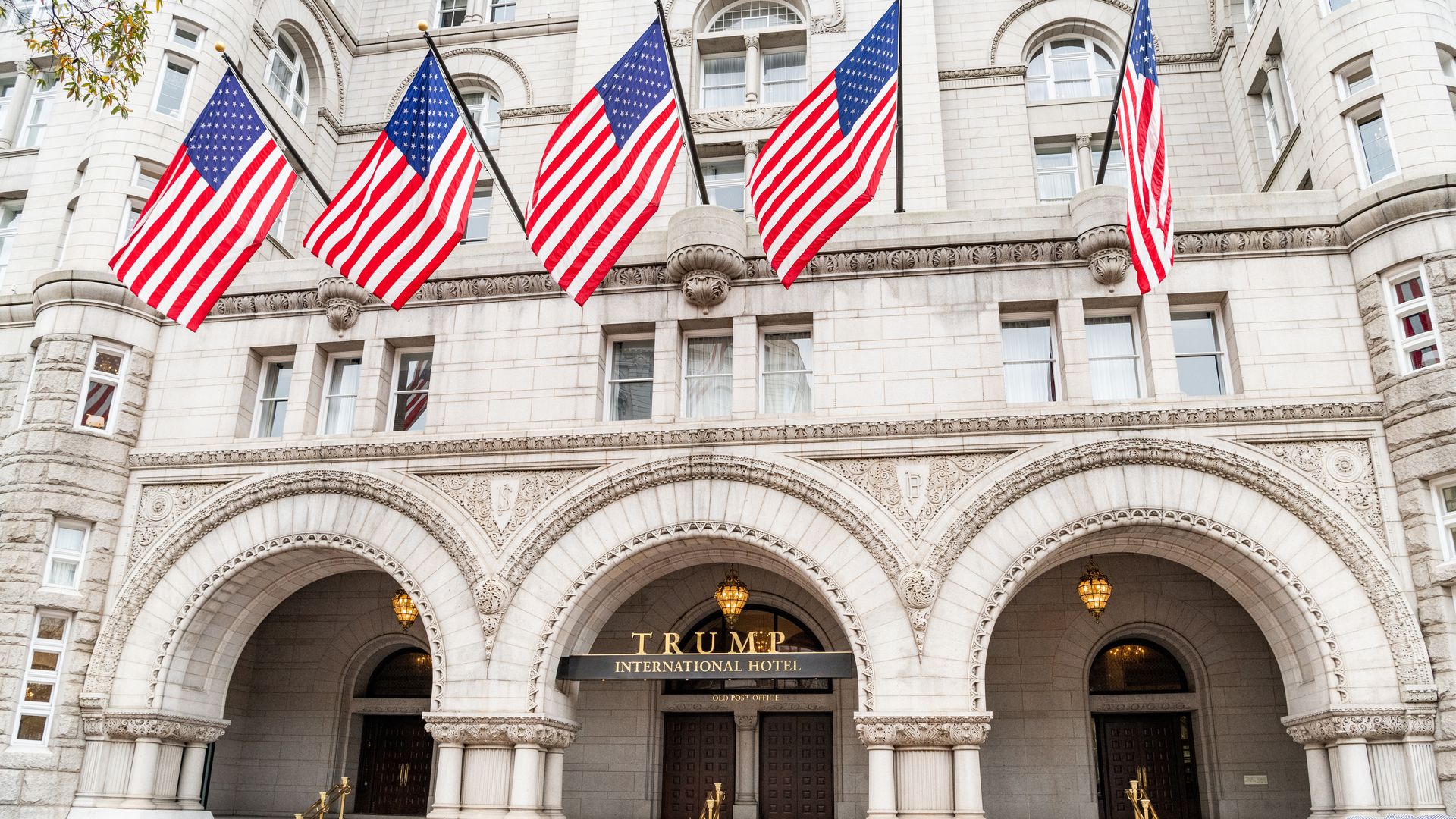 Attorneys general from Maryland and Washington, D.C. plan to issue subpoenas Tuesday seeking documents from the Trump Organization, IRS and other entities tied to President Trump as part of a nearly two-year lawsuit that alleges Trump's business has benefited from his presidency, the Washington Post reports.
The big picture: The lawsuit claims that foreign government spending at Trump's D.C. hotel is in violation of the Constitution's emoluments clause. The subpoenas could trigger interviews with members of the Trump's Organization and could make documents, such as tax records related to Trump's business, public.
Go deeper