How Khashoggi's murder could reset expectations for U.S.–Saudi ties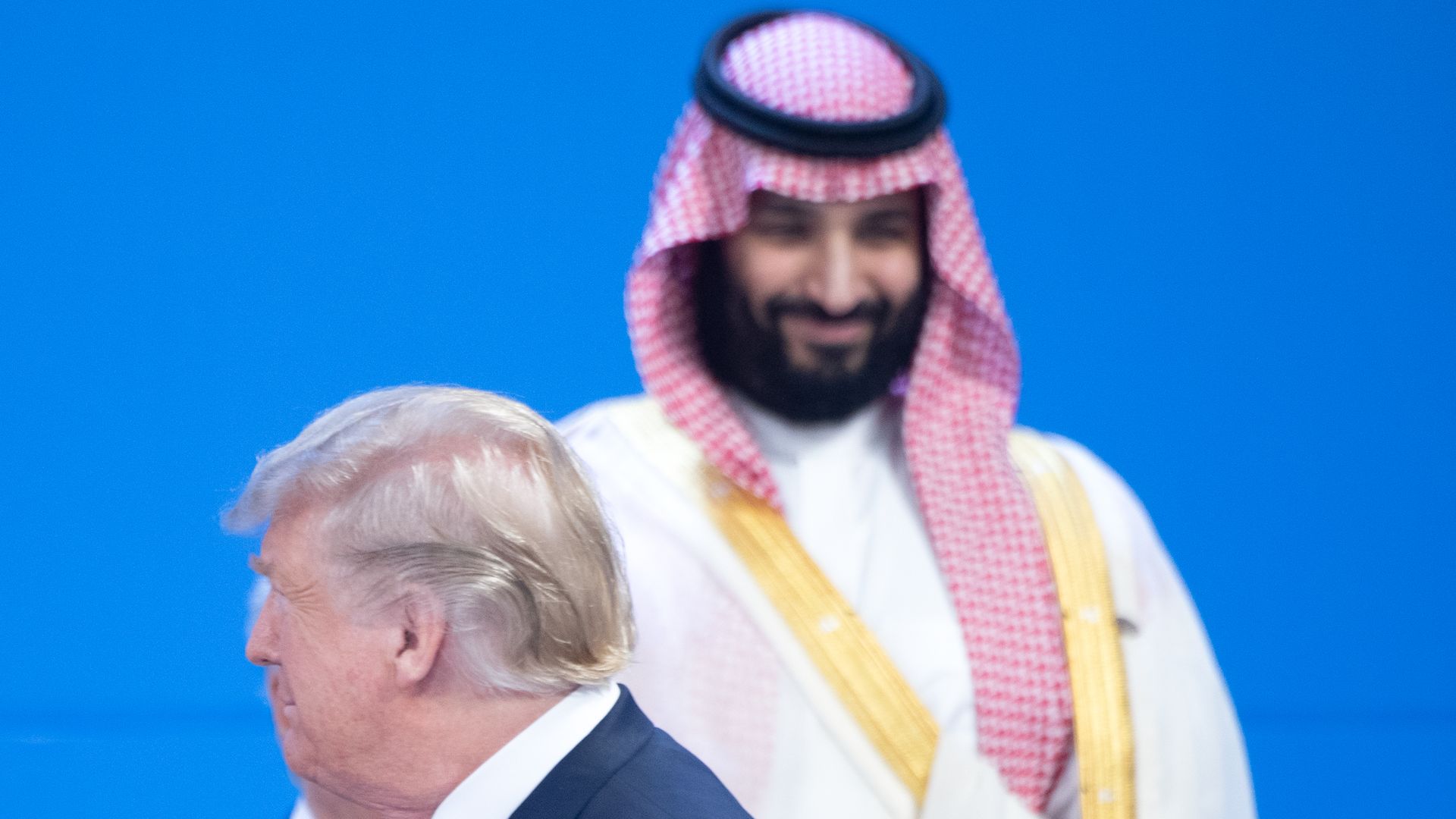 Recent policy and trade commitments by Saudi Arabia — like its multimillion-dollar Global Center for Combatting Extremist Ideology (Etidal) and Crown Prince Mohammed bin Salman's modernization plans — have been seen as signs that the kingdom is moving away from the extremist positions of its past.
The big picture: The murder of Jamal Khashoggi, however, belies the notion that substantive change has taken place, and has spurred calls for the U.S. to re-evaluate its relationship with Saudi Arabia on economic policy, human rights, counterterrorism, and especially support for extremism.
Background: The "us versus them" ideology responsible for radicalization and the rise of terror groups stem from a multi-decade, Saudi-directed campaign to proselytize Wahhabism — a strident, monolithic interpretation of Islam. The kingdom supplied a majority of the 9/11 hijackers, for example, and the second-greatest number of ISIS recruits.
In addition to suppressing dissent and flouting international norms, the royal family has continued to support extremism abroad. In India, which by 2050 will host the world's largest Muslim population, they are funding mosques and training imams to reconfigure historic religious practices along Wahhabi lines.
U.S. policymakers and business leaders could use the backlash over Khashoggi's murder to demand that Saudi Arabia take actions to end its support for extremism:
Provide a no-strings-attached grant for establishing a coalition of NGOs focused on global efforts to counter violent extremism. The Etidal center is a start, but more such facilities are needed.
Halt financial support for terrorism and online Wahhabist content.
Commit to retraining Saudi-taught imams under the age of 40 by a diverse body of Islamic scholars.
Saudi Arabia could also be urged to comply with a vast array of recommendations from congressional testimony, think-tank reports and the State Department to counter violent extremism. Reforming textbooks and overhauling the country's multi-layered influence on "global Islam" — through Quran translations and mosque patronage — continue to be common refrains.
The bottom line: Within the kingdom, the crown prince has emerged unscathed by the Khashoggi affair and hopes to maintain control of the narrative. But amid international pressure, the U.S. now has an opportunity to draw clear red lines with the Saudis around radicalization and terrorism.
Farah Pandith, author of "How We Win," is a senior fellow at the Harvard Kennedy School, an adjunct senior fellow at the Council on Foreign Relations, and the former Special Representative to Muslim Communities at the State Department.
Go deeper