EPA to replace Obama coal-plant rule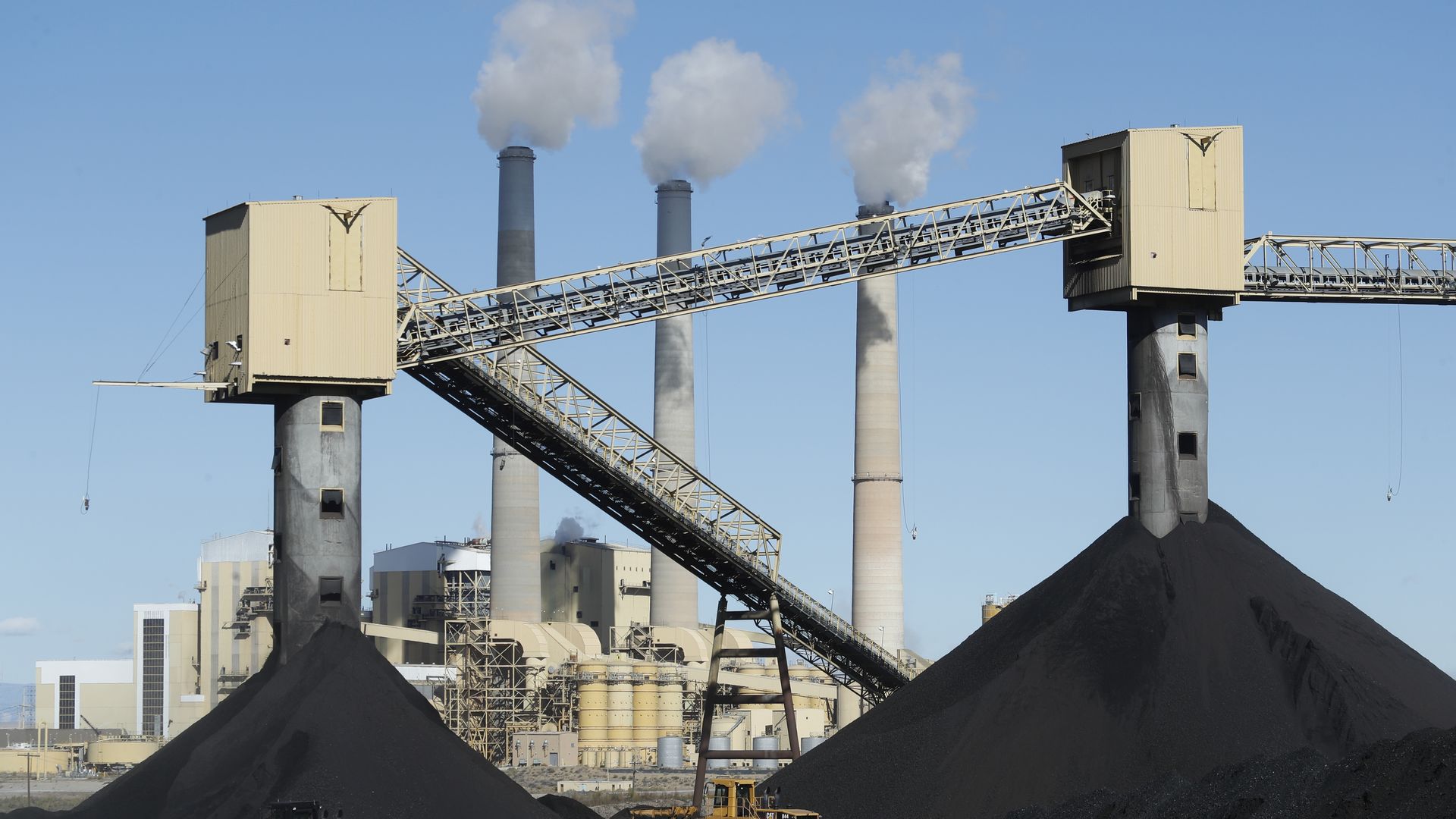 The Environmental Protection Agency is set to announce Thursday it is weakening an Obama-era rule that had required costly technology capturing carbon dioxide emissions on new coal plants, according to multiple people familiar with the news.
Why it matters: This is the latest regulatory rollback effort by President Trump in his attempt to revive America's coal industry that's declining in the face of cheap natural gas and tougher environmental rules from the last administration.
Details: Obama's EPA had issued a rule requiring any new coal plants to install technology that can capture CO2 emissions, which is technically feasible but too expensive in most cases.
Trump's EPA is set to announce that such technology is no longer required.
These rules are parallel to another Obama-era regulation imposing CO2 standards on existing coal-fired power plants, which the EPA is in the process of replacing as well with a far less stringent standard.
Acting EPA administrator Andrew Wheeler will make the announcement Thursday afternoon in Washington, alongside Harry Alford, CEO of the National Black Chamber of Commerce, according to an advisory that didn't specify the policy itself.
The EPA has not yet returned Axios' request for comment.
The big picture: New coal plants are unlikely in the U.S., no matter what Trump does, because of cheap and cleaner-burning natural gas, along with increasingly cheap renewables. Most utilities think coal will eventually face some sort of CO2 standard, so even though Trump is rolling back such rules now, they're staying the course.
What's next: The process to replace the regulation takes many months and goes through a public comment period.
Go deeper