Macron caves to "yellow vest" riots by suspending fuel tax hikes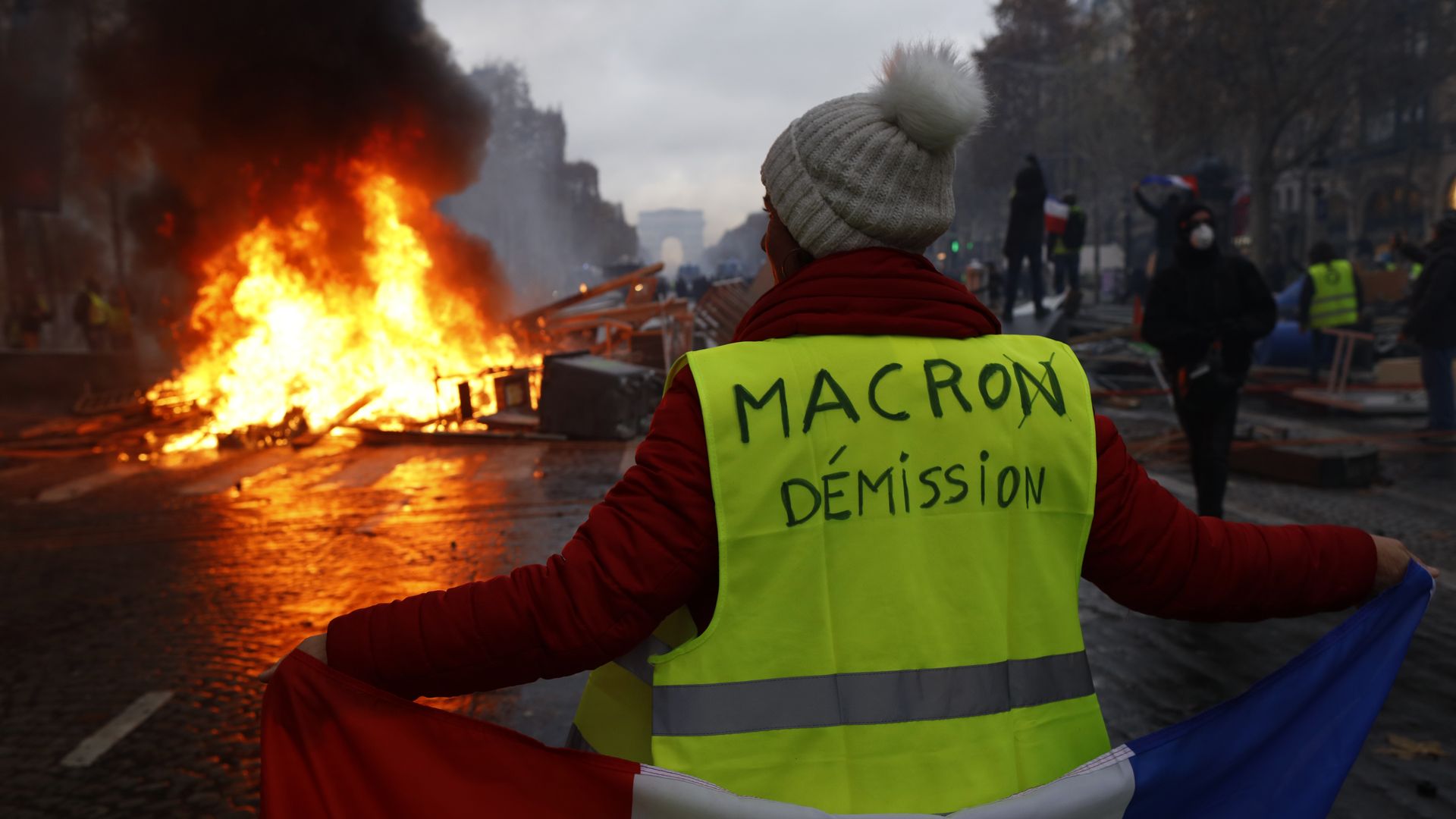 French President Emmanuel Macron will suspend his planned fuel tax increase — a policy that set off massive "yellow vest" street protests that resulted in the worst riots to hit Paris since 1968 — for six months, Agence France-Press reports.
The big picture: The pro-business Macron entered the presidency with the goal of reforming the French economy, hoping to implement measures like an increase to the gas tax that would stimulate long-term investment in new jobs while combatting climate change. The result, as has been the case for many French presidents seeking to reform the inert nation, was fury from protestors who viewed him as out-of-touch with ordinary citizens. More than 100 people were injured and 412 arrested in Paris riots this past weekend, per the AP.
Go deeper