Medicare for All is a double-edged sword for Democrats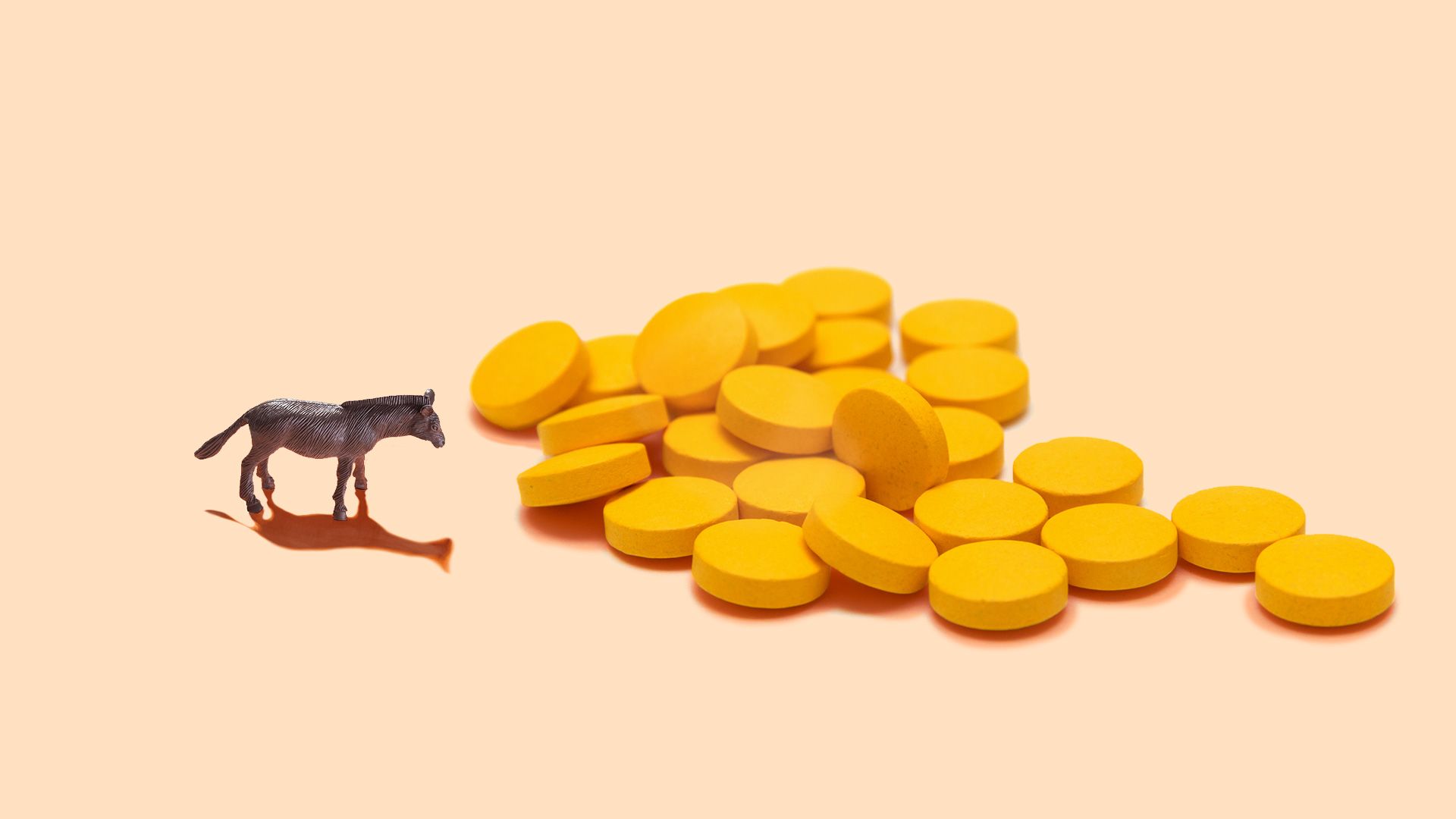 Now that they've won the House and the 2020 presidential campaign is about to start, Democrats will have to decide how much Medicare for All should dominate their health care agenda.
The big picture: The idea has strong appeal for many Democrats, as does the more limited approach of letting 50-64 year olds buy into Medicare. But both ideas also require spending political capital that could be devoted to other health issues. They also run the risk of dividing moderate and progressive Democrats, and could give Republicans the chance to get off the ropes on health care in 2020.
Between the lines: Medicare for All is popular, with 59% of the public supporting the idea, according to our polling at the Kaiser Family Foundation. The words matter, and "Medicare for All" generates more positive responses (62%) than "national health plan" (57%) or "single payer" (48%).
Support falls and opposition grows when the public is presented with the tradeoffs that come with any single payer plan, such as higher taxes or increased government control.
But people are more likely to support it when they hear the arguments in favor of single-payer, such as ensuring that all Americans have health insurance or reducing administrative costs.
It's even more popular when offered as an option that would allow people to keep their current coverage if they prefer it (75% support that version).
And 77% support allowing 50-64 year olds to buy in to Medicare.
What's next: Progressive candidates can rally support among their party's base by endorsing Medicare for All, while not rejecting more incremental buy-in options. Several likely presidential candidates have already endorsed Medicare for All.
But more moderate and conservative Democrats will not like the cost or expanded role for government any of these options bring, and would prefer to see the agenda focus on other issues such as drug prices.
Republicans will argue that expanding Medicare will raise taxes and further strain the finances of the Medicare program, or force seniors into a new system, hoping to win back some of the ground they lost with seniors in the midterms.
The bottom line: With no chance of enacting legislation into law in a divided government, the challenge for House leadership and the presidential candidates is to sustain the energy progressive Democrats have around Medicare for All, without dividing their party and surrendering their political advantage on health care. 
Go deeper