Government shutdown on ice after Bush's death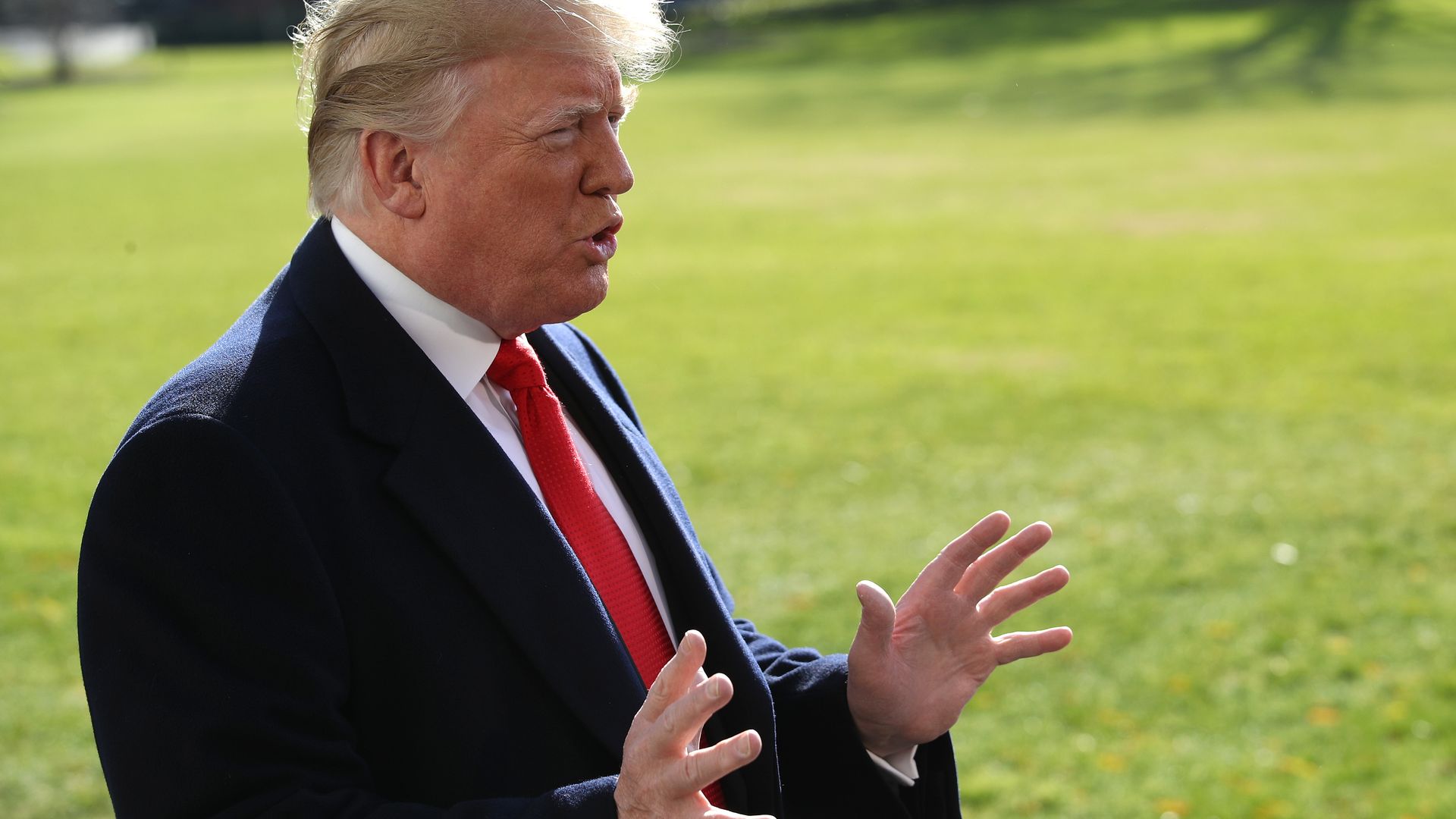 Until George H.W. Bush's death on Friday, most of my GOP leadership and White House sources expected the government to partially shut down on Dec. 7, as Democrats won't give Trump the $5 billion he wants for his border wall.
But these same sources now say the week of national mourning for George H.W. Bush — his body will lay in state in the Capitol and services will be held in D.C. and Texas — makes it likely Trump signs a short-term funding bill to delay the shutdown by one to two weeks. Trump told reporters this was the case on Air Force One on his way back from Argentina on Saturday.
Behind the scenes: House Republican leadership has privately discussed a "Plan B": sending a dead-on-arrival bill to the Senate that would satisfy Trump's border wall demands, according to sources with direct knowledge. That plan: "Watch it die, and hope that that then generates the discussion that needs to happen," one source said.
What's next? Trump is expected to meet with Nancy Pelosi and Chuck Schumer on Tuesday morning, according to two sources briefed on the plans. Until last week, White House officials and Republican leaders sounded cautiously optimistic about cutting a deal with Schumer to give Trump close to the $5 billion he demands.
Some progressives criticized Schumer for offering Trump $1.6 billion for border security — what Trump's 2019 budget requests. (The White House later asked the Hill for $18 billion for border fencing.)
Schumer made clear in a floor speech this week that he has no intention of moving further toward Trump's $5 billion. And as Pelosi has a floor vote for speaker in January, she isn't about to play ball with Trump and give the few remaining holdouts a reason to vote against her.
The question swirling in GOP circles: If Trump lets the government shut down because Congress won't fund his wall, how would he negotiate its re-opening — especially given his scant leverage over Democrats?
"Politically, both sides probably see benefits," Marc Short, former White House director of legislative affairs, told me.
"But unlike previous shutdowns ... it's hard to see what the pressure is to end the shutdown" given that spending bills passed before the midterms already fund so much of the government, including the military.
It would be a partial shutdown, covering about 25% of federal spending — including Transportation, Interior, Agriculture, Homeland Security, Justice and State.
Go deeper: Trump "totally" willing to shut down government over border wall fight
Go deeper