Google CEO's appearance before Congress postponed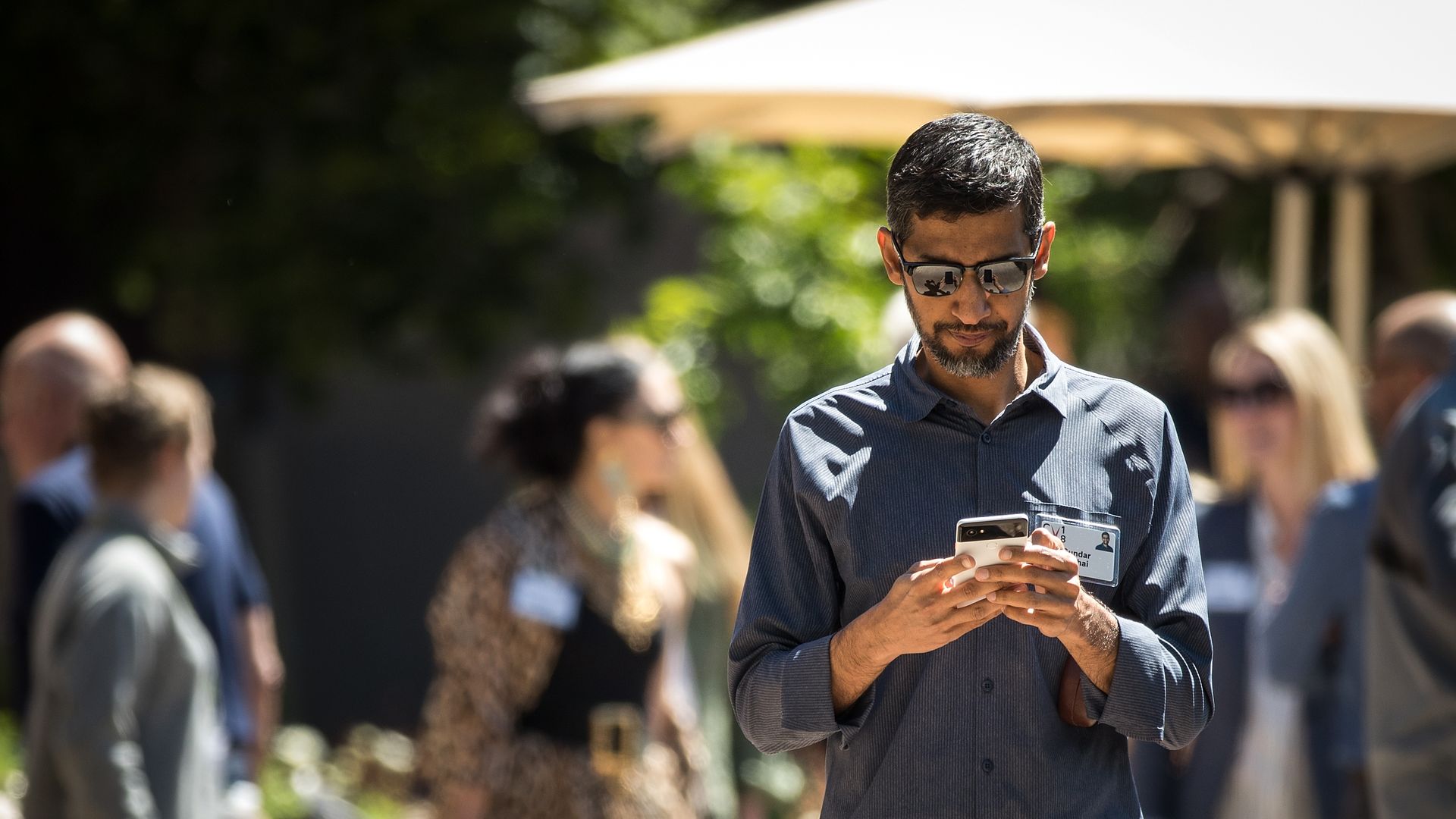 The House Judiciary Committee's hearing with Google CEO Sundar Pichai has been postponed due to the D.C. funeral for George H.W. Bush, a spokesperson for the panel confirmed. A new date has not been selected.
Why it matters: Republican lawmakers are eager to hammer Pichai over perceived conservative bias on his platform, even though those allegations are unproven. Lawmakers will also have questions for the executive about the company's potential re-entry into China and its dominance over parts of the internet industry.
Go deeper