How China is pulling ahead on AI and biotech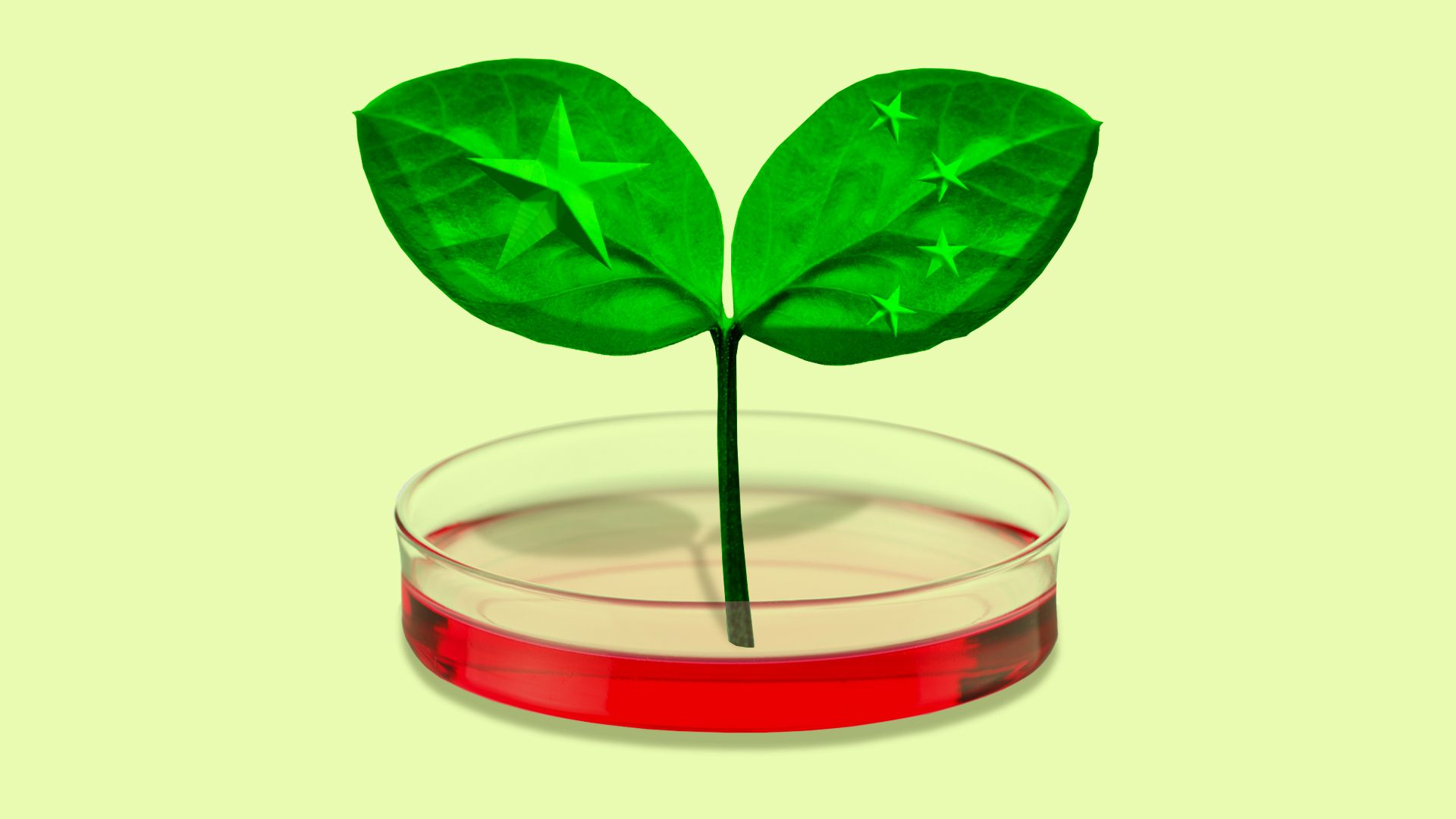 China is poised to take the lead in innovations at the intersection of AI and biotech, with clinical applications of gene-editing and cell therapies, as well as blood-based cancer diagnostics.
Why it matters: China and Silicon Valley are competing for proprietary access to the genetic data of entire populations, which can be analyzed using machine learning to drastically advance genomic and medical research. Breakthroughs and overall leadership in these fields will have repercussions for the global economy.
Background: AI can be used to target specific genetic markers from massive genomics data sets, which is why it is so useful in personalized health monitoring and in designing more precise treatments and tests for diseases.
The Chinese government has committed $9.2 billion over 15 years into a precision medicine initiative, which includes funding the use of AI.
The NIH's comparable initiative was appropriated funding of just $1.5 billion over ten years. Chinese VC and private investments also dwarf similar American investments.
In 2017, China invested an additional $4 billion in the American AI and biotech sectors — and gained access to datasets and potentially to trade secrets.
Meanwhile, China also has a receptive regulatory system, high skills in precision manufacturing, and low labor costs.
The Chinese company WuXi NextCODE already provides the world's leading platform for interpreting massive sets of genomic data and diagnosing rare diseases.
The big picture: Frost & Sullivan predicts AI technologies will generate $6.7 billion in global revenue from health care by 2021.
AI and biotech-dominant countries could use other countries' bio-data for economic growth.
China is already working to access the bio-data of emerging markets in Africa.
What to watch: The U.S. government is attempting to restrict China's investments in American firms developing AI and other technologies that are critical for national security. Efforts include the Fair Trade with China Enforcement Act, introduced in the Senate May, and the Foreign Investment Risk Review Modernization Act of 2018, enacted in August.
Eleonore Pauwels is a research fellow on Emerging Cyber-technologies at UN University's Centre for Policy Research, focusing on AI.
Go deeper