1. U.S. and China declare 90-day trade war truce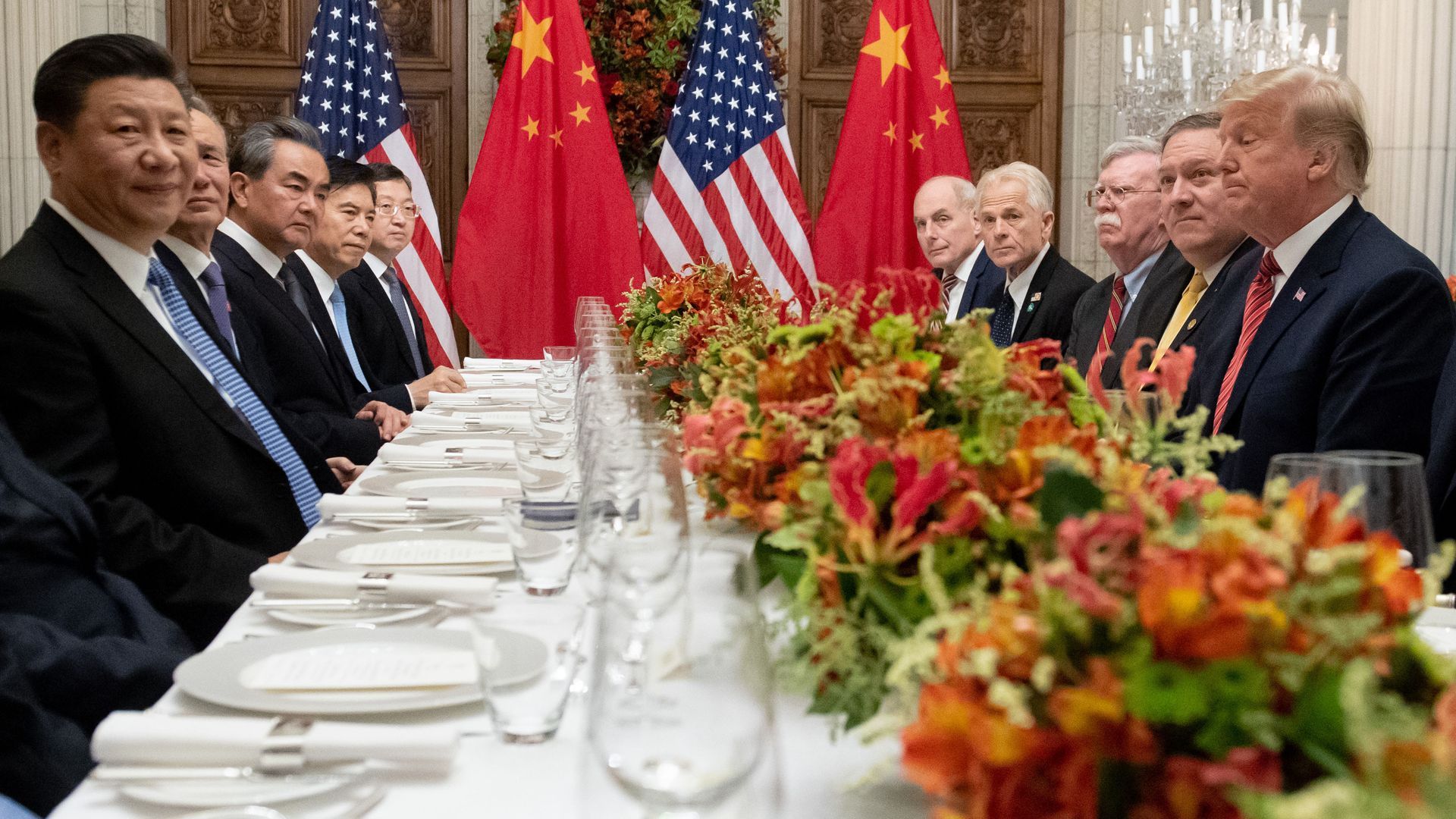 Following dinner between President Trump and Chinese President Xi Jinping at the G20 on Saturday, the United States and China reached a ceasefire in their ongoing trade dispute after the Trump administration postponed a plan to increase tariffs while trade negotiations continue, according to the White House.
Details: The United States was set to hike tariffs on $200 billion of Chinese goods from 10% on 25% on Jan. 1. That's now on hold for at least 90 days after China agreed to negotiate issues like forced technology transfer, cybersecurity and intellectual property theft. China also agreed to purchase a "very substantial" — though unspecified — amount of farm and industrial products from the U.S.
Go deeper