Roger Stone says he hasn't talked to Trump about a pardon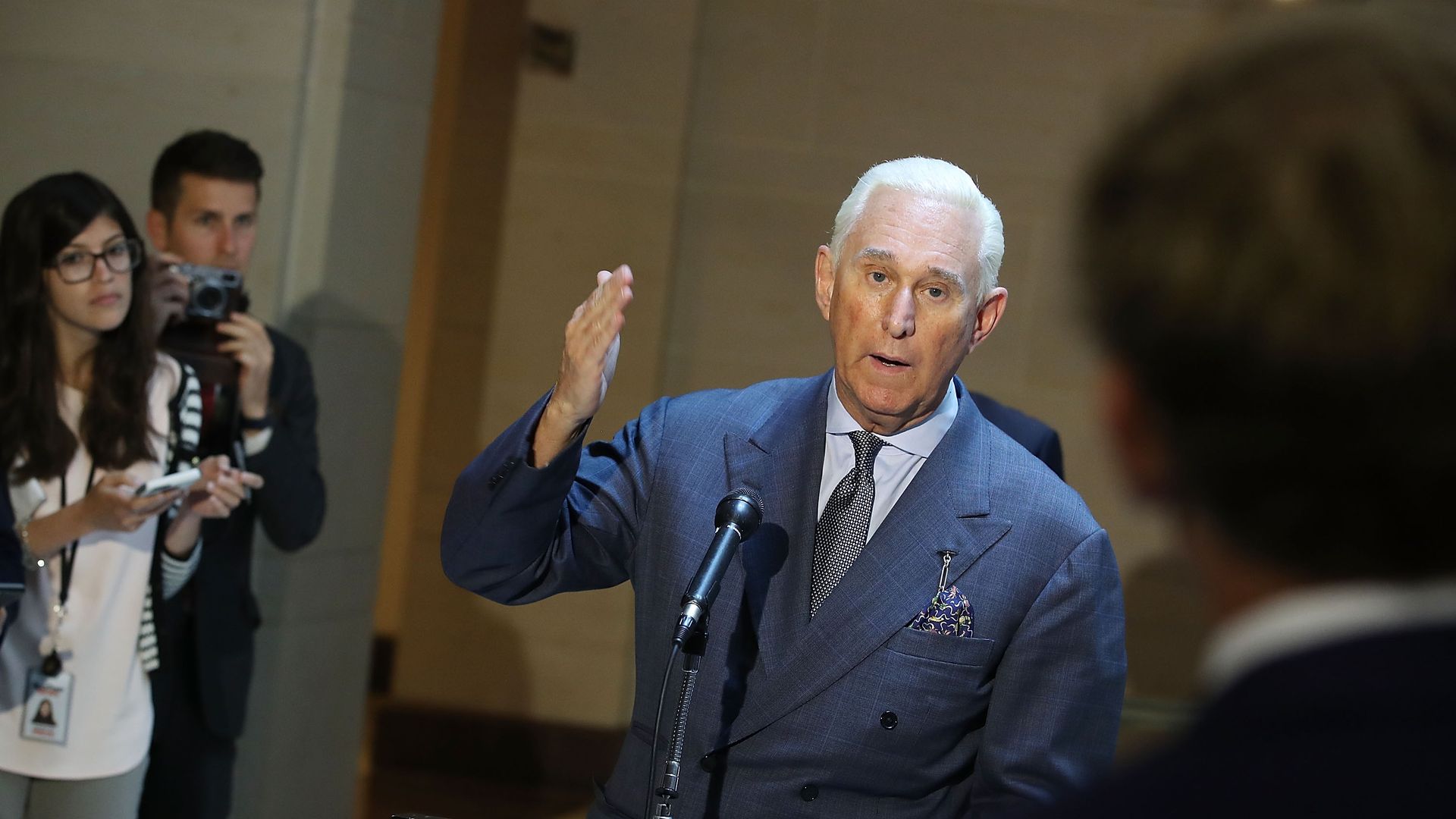 Former Trump campaign adviser Roger Stone said on ABC's "This Week" Sunday that he hasn't discussed the possibility of a pardon with President Trump or his legal team if he were convicted in the Mueller investigation.
"There's no circumstance under which I would testify against the president because I'd have to bear false witness against him. I'd have to make things up. And I'm not going to do that. I've had no discussion regarding a pardon."
The backdrop: Stone has been under the microscope for his alleged contacts with WikiLeaks during the 2016 campaign, particularly surrounding the release of Democratic emails. On Sunday, Stone again denied that he discussed WikiLeaks with Trump at the time and said he had not been contacted by Mueller. Meanwhile, Trump said last week that a pardon for his former campaign chairman Paul Manafort remains a possibility.
Go deeper: Signs point to an acceleration of Mueller's endgame
Go deeper