Measles cases spiked 30% worldwide in 2017, WHO says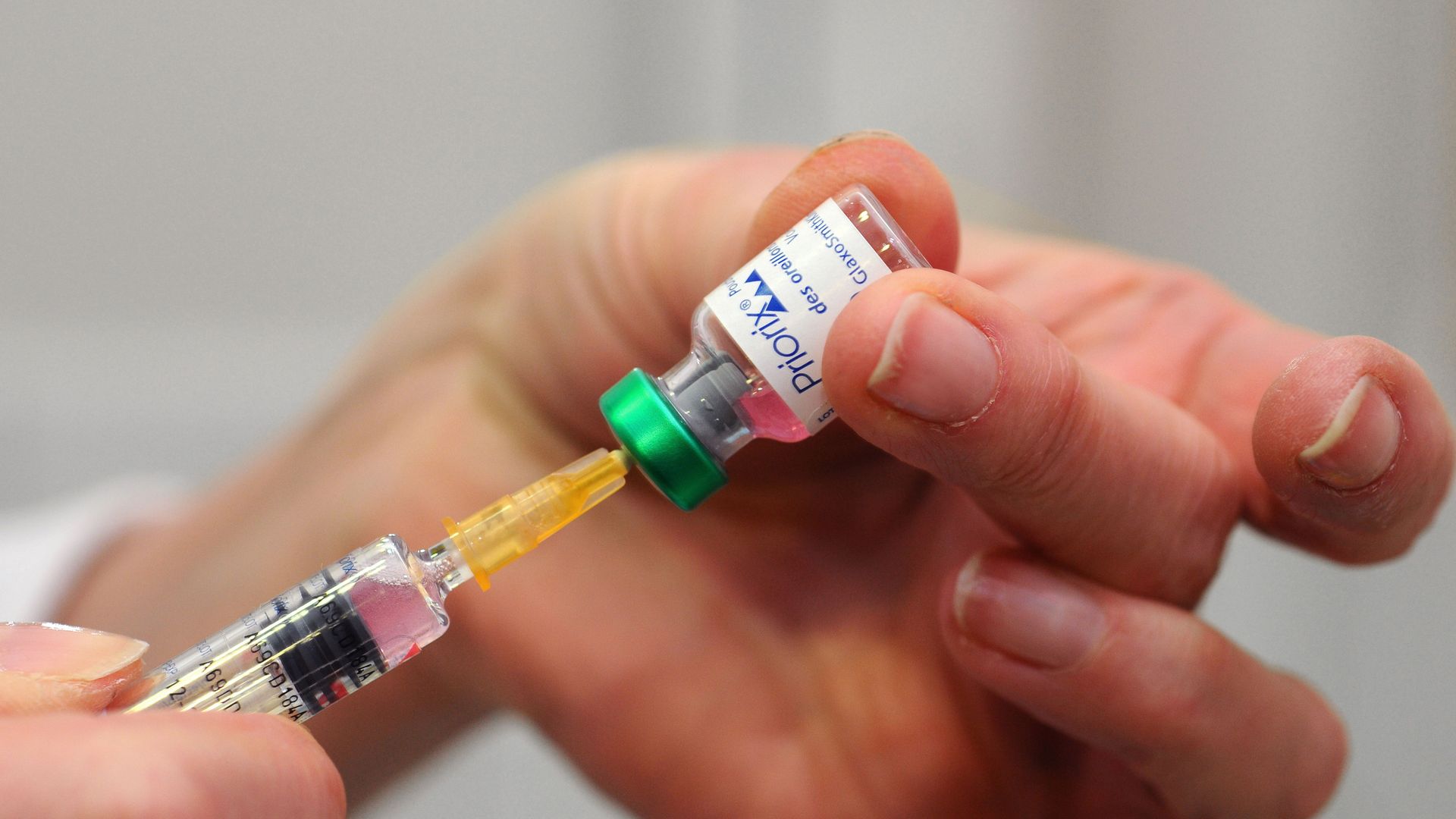 Multiple countries experienced severe and protracted outbreaks of measles in 2017, which led to a 30% spike worldwide, the World Health Organization reports.
The big picture: The WHO concludes the uptick from 2016 to 2017 resulted from a lack of access to vaccinations. The Americas, the Eastern Mediterranean region and Europe experienced the greatest increases.
By the numbers: More than 6.7 million people, mostly young children, contracted measles in 2017. About 110,000 died because of the disease, a large decrease since 2000, which had 500,000 deaths, according to the WHO.
The measles vaccination resulted in an 80% drop in measles deaths between 2000 and 2017 worldwide.
Global vaccination rates for the highly contagious disease are just 85% on average. To stop transmission, 95% of a population needs to be vaccinated.
The WHO explains that conflict and unrest in countries like Pakistan, Nigeria and Venezuela is reversing the efforts toward eliminating the disease. In addition, Italy is experiencing anti-vaccine rhetoric throughout the country, leaving less children vaccinated.
"Without urgent efforts to increase vaccination coverage and identify populations with unacceptable levels of under-, or unimmunized children, we risk losing decades of progress in protecting children and communities against this devastating, but entirely preventable disease."
— Dr. Soumya Swaminathan, deputy director general for programmes at WHO.
Go deeper