1. George H.W. Bush: emblematic of "a truly vanished world"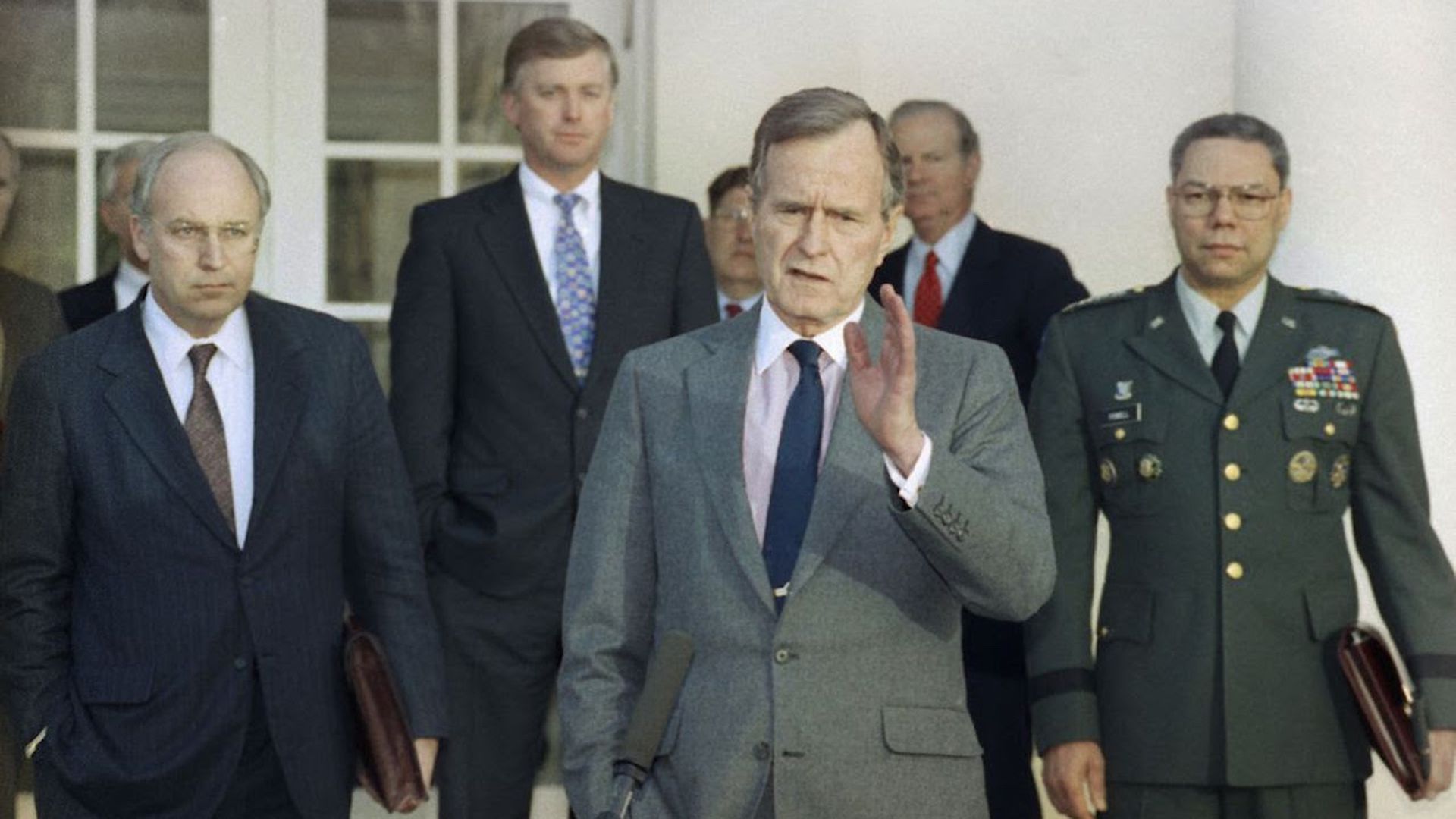 The passing last night of President George H.W. Bush at age 94 "marks the end of a long era in presidential history — what we might call the Cold War Presidents: Truman, Ike, JFK, LBJ, Nixon, Ford, Carter, Reagan and Bush," presidential historian Jon Meacham, author of "Destiny and Power: The American Odyssey of George Herbert Walker Bush," tells Axios.
The big picture: "The last combat veteran to hold the office, President Bush came from a truly vanished world. Born to privilege, he had the most adventurous and courageous of spirits (he considered joining the Royal Air Force after Pearl Harbor since the RAF would take 17-year-olds). ... "The war years, the move to Texas, the long apprenticeship in national politics and governance — it was a thrilling life, and he loved every bit of it."
"To me," Meacham continued, "one of the most fascinating things about GHWB is how easily he could have turned out to be a conventional New England-born, Ivy League-educated Wall Streeter in a world circumscribed by the Council on Foreign Relations, the River Club, and commutes home to Greenwich."
"He resisted that with all his might — and because of his insistence on a different life, he now, to borrow a phrase commonly attributed to William Seward, belongs to the ages."
(Meacham will be the Washington National Cathedral's guest preacher tomorrow at 11:15 a.m.)
The statement from the former president's office: "George Herbert Walker Bush, World War II naval aviator, Texas oil pioneer, and 41st President of the United States of America, died on November 30, 2018."
"He was 94 and is survived by his five children and their spouses, 17 grandchildren, eight great grandchildren, and two siblings."
"Funeral arrangements will be announced as soon as is practical."
George W. Bush, from Dallas:
Jeb, Neil, Marvin, Doro, and I are saddened to announce that after 94 remarkable years, our dear Dad has died. George H. W. Bush was a man of the highest character and the best dad a son or daughter could ask for. The entire Bush family is deeply grateful for 41's life and love, for the compassion of those who have cared and prayed for Dad, and for the condolences of our friends and fellow citizens.
From the office of Barack and Michelle Obama:
George H.W. Bush's life is a testament to the notion that public service is a noble, joyous calling. And he did tremendous good along the journey. Expanding America's promise to new immigrants and people with disabilities. Reducing the scourge of nuclear weapons and building a broad international coalition to expel a dictator from Kuwait. And when democratic revolutions bloomed across Eastern Europe, it was his steady, diplomatic hand that made possible an achievement once thought anything but — ending the Cold War without firing a shot. It's a legacy of service that may never be matched, even though he'd want all of us to try.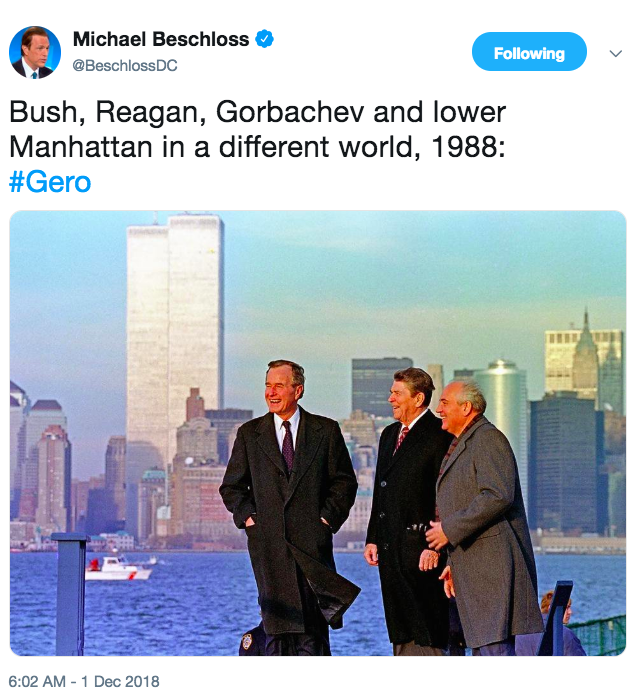 The long view: "He was president for only four years, but George H.W. Bush shaped U.S. history for decades, taking on tough jobs from Beijing to the CIA, ousting Iraqi forces from Kuwait, sealing a breakthrough budget deal that cost him an election and fathering a future president." (Reuters' David Lindsey)
The N.Y. Times' Adam Nagourney writes for history: "George Bush, the 41st president of the United States and the father of the 43rd, who steered the nation through a tumultuous period in world affairs but was denied a second term after support for his presidency collapsed under the weight of an economic downturn and his seeming inattention to domestic affairs, died on Friday night at his home in Houston. He was 94."
"Bush, a Republican, was a transitional figure in the White House, where he served from 1989 to 1993, capping a career of more than 40 years in public service. A decorated Navy pilot who was shot down in the Pacific in 1944, he was the last of the World War II generation to occupy the Oval Office."
Statement from President Trump (who mocked the 41st president just five months ago: "What the hell was that, by the way: Thousand points of light?") and First Lady Melania Trump, issued after midnight ET from Buenos Aires:
"Through his essential authenticity, disarming wit, and unwavering commitment to faith, family, and country, President Bush inspired generations of his fellow Americans to public service — to be, in his words, 'a thousand points of light' illuminating the greatness, hope, and opportunity of America to the world."
"With sound judgement, common sense, and unflappable leadership, President Bush guided our Nation, and the world, to a peaceful and victorious conclusion of the Cold War."
"As President, he set the stage for the decades of prosperity that have followed. And through all that he accomplished, he remained humble, following the quiet call to service that gave him a clear sense of direction."
Go deeper