Former President George H. W. Bush dies at 94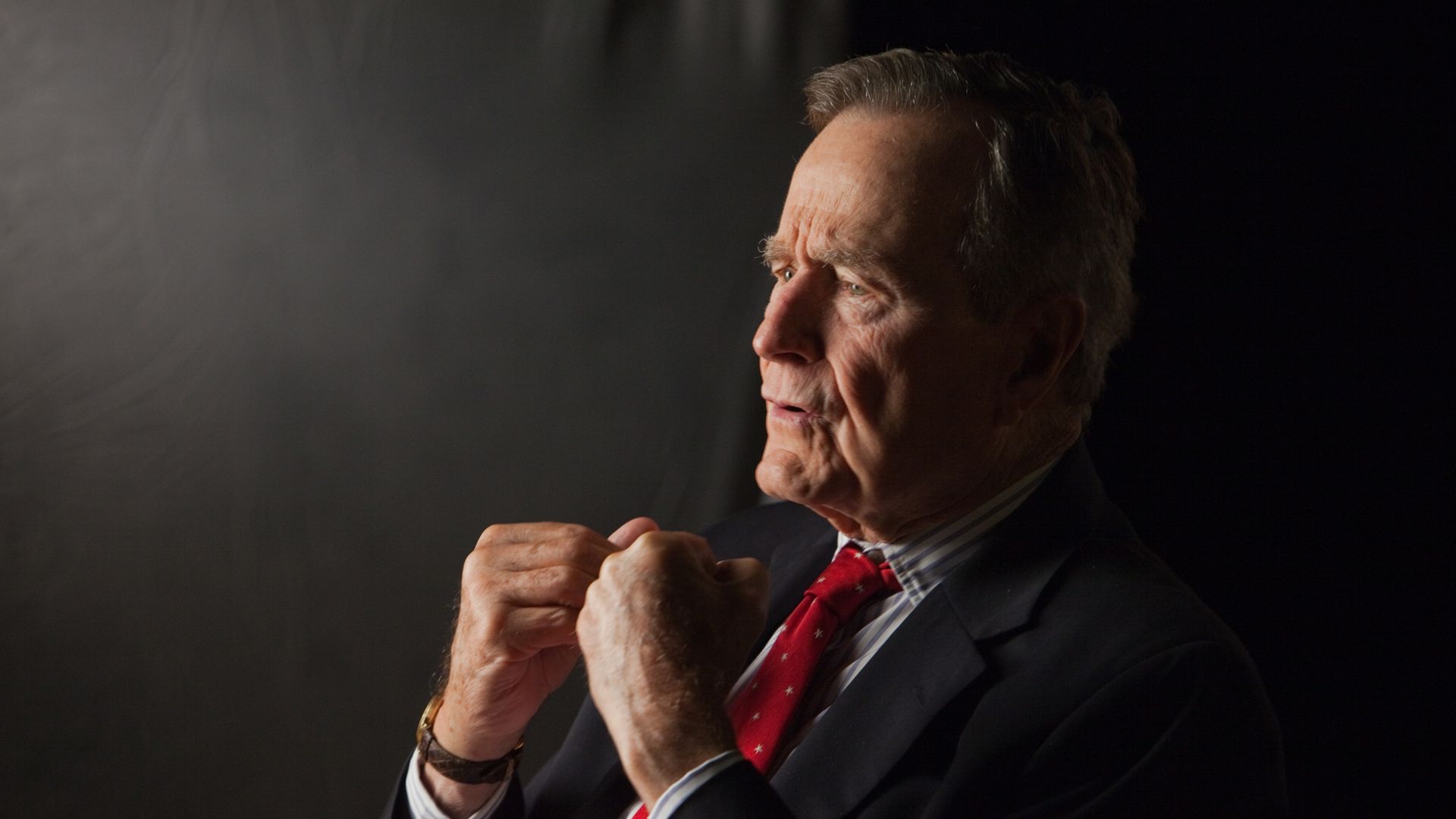 Former President George H. W. Bush has died at age 94, his spokesperson Jim McGrath announced on Twitter Friday evening.
"Mr. Bush had a form of Parkinson's disease that forced him to use a wheelchair or motorized scooter in recent years, and he had been in and out of hospitals during that time as his health declined," the New York Times writes in the 41st president's obituary. Bush "steered the nation through a tumultuous period in world affairs but was denied a second term after support for his presidency collapsed under the weight of an economic downturn and his seeming inattention to domestic affairs."
"In April, a day after attending Mrs. Bush's funeral, he was treated for an infection that had spread to his blood. In 2013, he was in dire enough shape with bronchitis that former President George W. Bush, his son, solicited ideas for a eulogy."
Go deeper