North American leaders sign revamped USMCA trade deal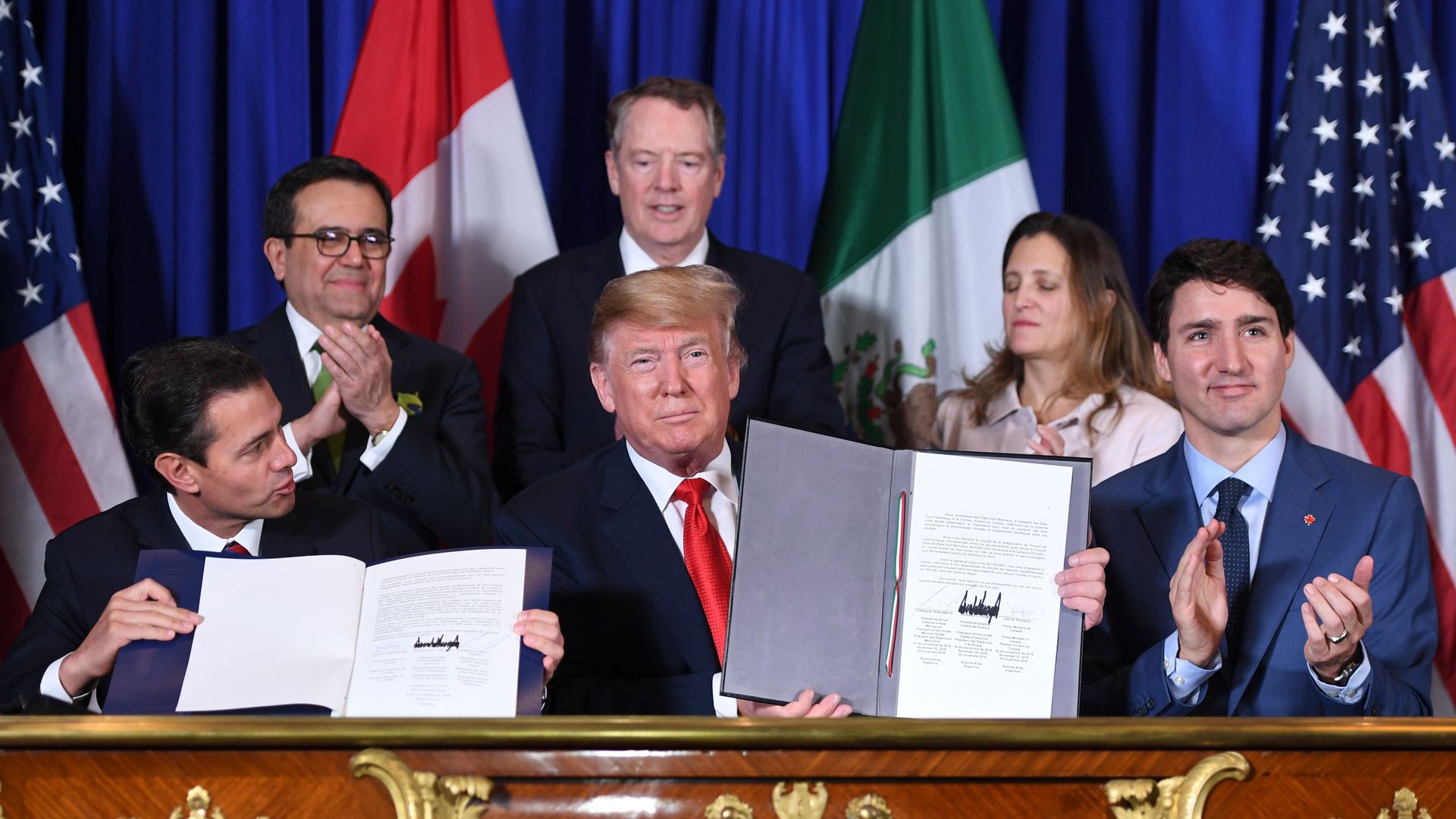 President Trump, Canadian Prime Minister Justin Trudeau and Mexican President Enrique Peña Nieto signed onto USMCA — the United States-Mexico-Canada Agreement, a revamped version of NAFTA — at the G20 summit in Buenos Aires on Friday.
The big picture: The deal still has to be approved by Congress, which is far from guaranteed, as well as the Canadian and Mexican legislatures. And even though USMCA only contains modest changes from NAFTA, Trump still views the deal as a major win after promising on the campaign trail to get rid of the "single worst trade deal ever approved."
CBC News reports that Canada is calling the deal CUSMA, or the Canada-United States-Mexico agreement, "in all its own documents, and Foreign Minister Chrystia Freeland still occasionally calls it 'the new NAFTA.'"
At the signing, Trudeau once again urged Trump to get rid of the aluminum and steel tariffs the White House imposed earlier this year, which have remained in place despite the new trade agreement.
Treasury Secretary Steven Mnuchin said in a statement, per CBS' Mark Knoller, that USMCA is "a critical step in modernizing and rebalancing North American trade."
Go deeper: Breaking down the rapid NAFTA rebrand
Go deeper