Mueller appears laser-focused on Trump after release of new documents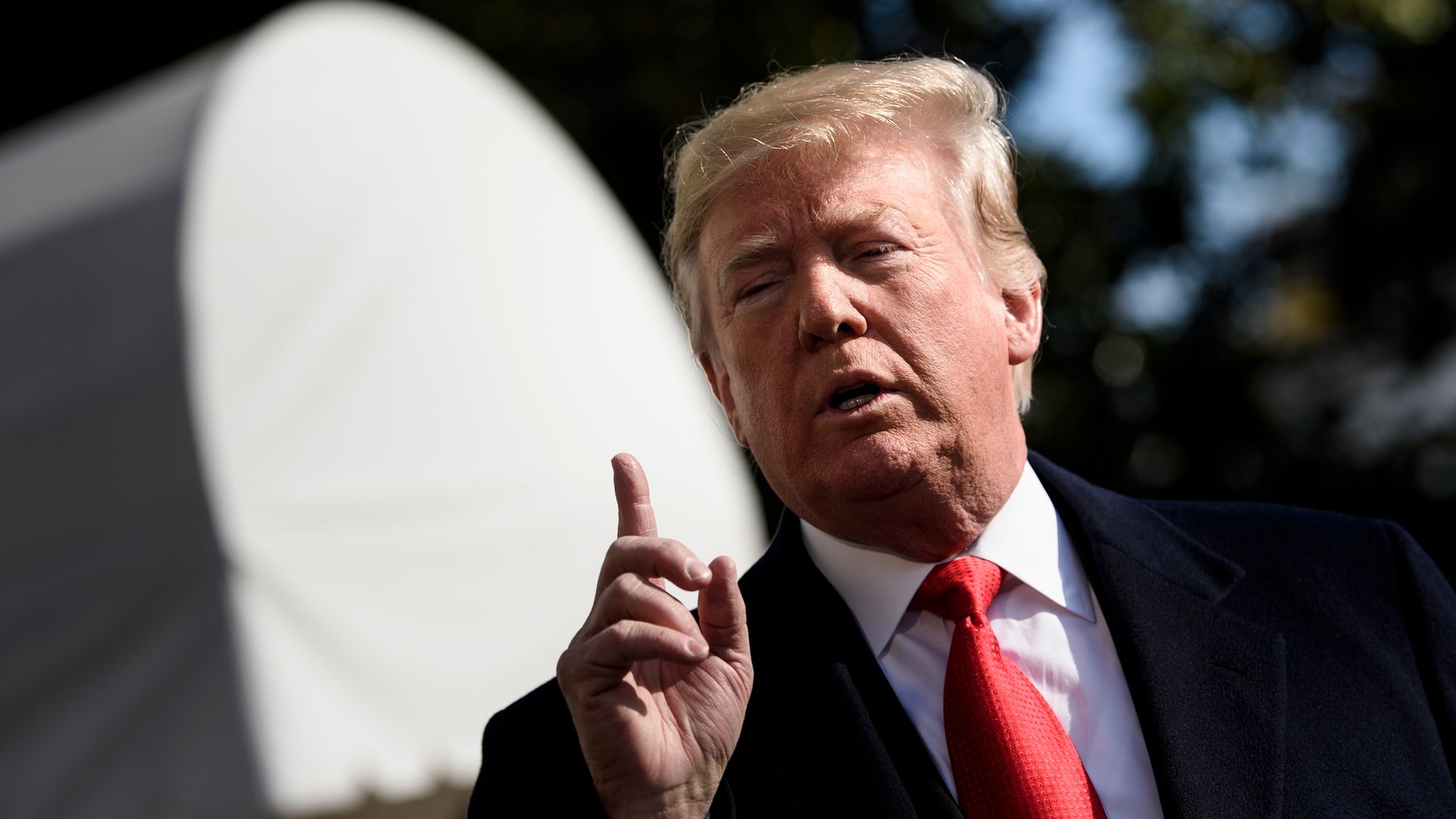 New court filings released this week by special counsel Robert Mueller's team have provided new evidence that federal investigators are zoning in on President Trump as a key figure in the wide-ranging Russia investigation, the Washington Post details in a new report late Thursday.
Why it matters: New "documents show investigators have evidence that Trump was in close contact with his lieutenants as they made outreach to both Russia and WikiLeaks — and that they tried to conceal the extent of their activities," per the Post. The court filings also cast new doubts on "Trump's repeated claims that he had no business interests in Russia"
Details: On Thursday, Trump's former attorney Michael Cohen pleaded guilty to lying to Congress in 2017 about the length and scope of his work on plans to build a Trump Tower in Moscow. Cohen reportedly said he lied out of loyalty to Trump and to be consistent with the president's political messaging.
In Cohen's guilty plea, Trump was reportedly identified as "Individual 1" and was said to have received information from Cohen about a Moscow project with Russia up until June 2016.
A draft document revealed on Tuesday showed that prosecutors are closely focusing on the president's interactions with longtime political adviser Roger Stone, who sought information about WikiLeaks' plans to release information meant to damage Hillary Clinton's presidential campaign.
What they're saying: Trump ally and constitutional lawyer Alan Dershowitz told the Post that Cohen's confessions do not indicate whether Trump committed a crime, but suggested that Trump was not being forthcoming about his business ties with Russia.
Tim O'Brien, a Trump biographer and critic stated: "This is part of the fact pattern that gets to the heart of whether there was collusion between the Trump campaign and the Kremlin during the campaign."
Go deeper