In Yemeni conflict, signs of diplomatic progress finally appearing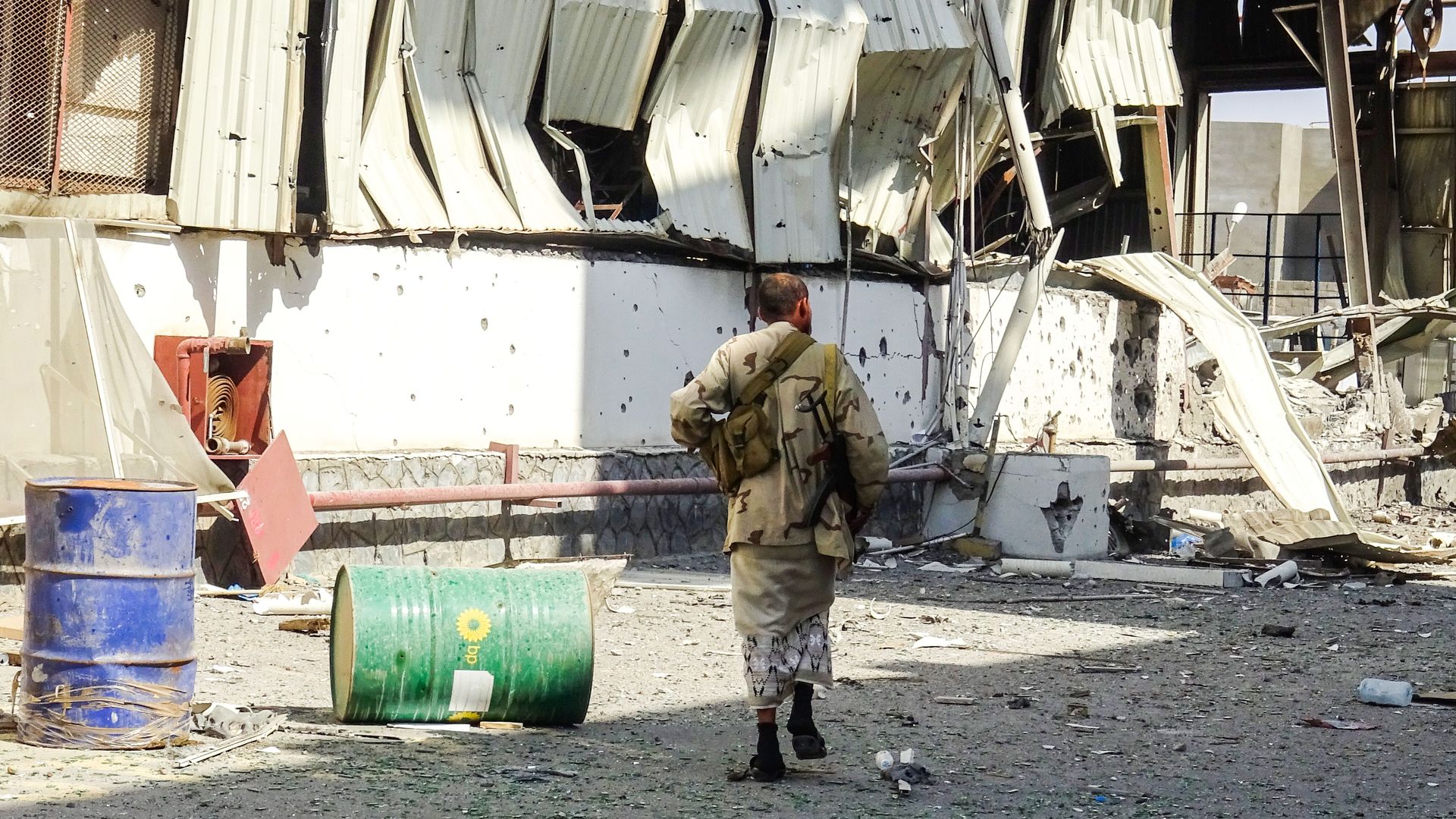 As the war in Yemen grinds toward its fourth year, the prospects may be improving for a deal to reduce the bloodshed and suffering.
Why it matters: Yemen is facing a terrible humanitarian crisis — potentially the world's worst in the past century — with as many as half of its 28 million people at risk of starvation, according to UN estimates. The conflict has allowed al-Qaeda's most dangerous branch to deepen its influence within Yemen and has also spilled over the country's borders, with regular Houthi drone and missile strikes in Saudi Arabia.
Details: The U.S. Senate's vote this week to consider cutting support to the Saudi military campaign is the latest sign of momentum toward ending the conflict. On Thursday, the Houthis agreed to attend peace talks in Sweden next week if their safe passage is guaranteed.
Houthi leaders undoubtedly recognize that they will eventually lose the fight for Hodeidah to the Saudi-led coalition, and may calculate that it would be wise to cut a deal before they lose access to the port's critical resources.
The Saudis, meanwhile, are under intense international pressure in the wake of Jamal Khashoggi's murder. The potential loss of U.S. military support is likely to generate a newfound willingness on their part to negotiate in earnest.
The Emiratis, who following the bloody fight for Hodeidah likely want to avoid participating in a ground assault on Houthi strongholds in the north, and the Iranians, who provide military support to the Houthis but face their own domestic and international pressures, may be similarly receptive to talks.
What's next: If UN envoy Martin Griffiths is able to bring together the Saudi-backed Yemen government and the Houthis in Sweden next week, those negotiations will present the best opportunity to achieve progress toward ending, or at least easing, the conflict.
Immediate measures to discuss include a "freeze for freeze" on missile and airstrikes, the creation of cease-fire zones to facilitate the flow of humanitarian aid, and cash injections to prop up Yemen's devastated banking system.
The bottom line: A rare window of opportunity has opened for a settlement, even if it may not meet each party's maximalist objectives. For the long-suffering people of Yemen, such a deal is overdue and certainly worth making.
Michael P. Dempsey is the national intelligence fellow at the Council on Foreign Relations, a government-sponsored fellowship. He is the former acting director of national intelligence and the opinions expressed are his alone.
Go deeper