G-20 speculation about U.S.-China deal grows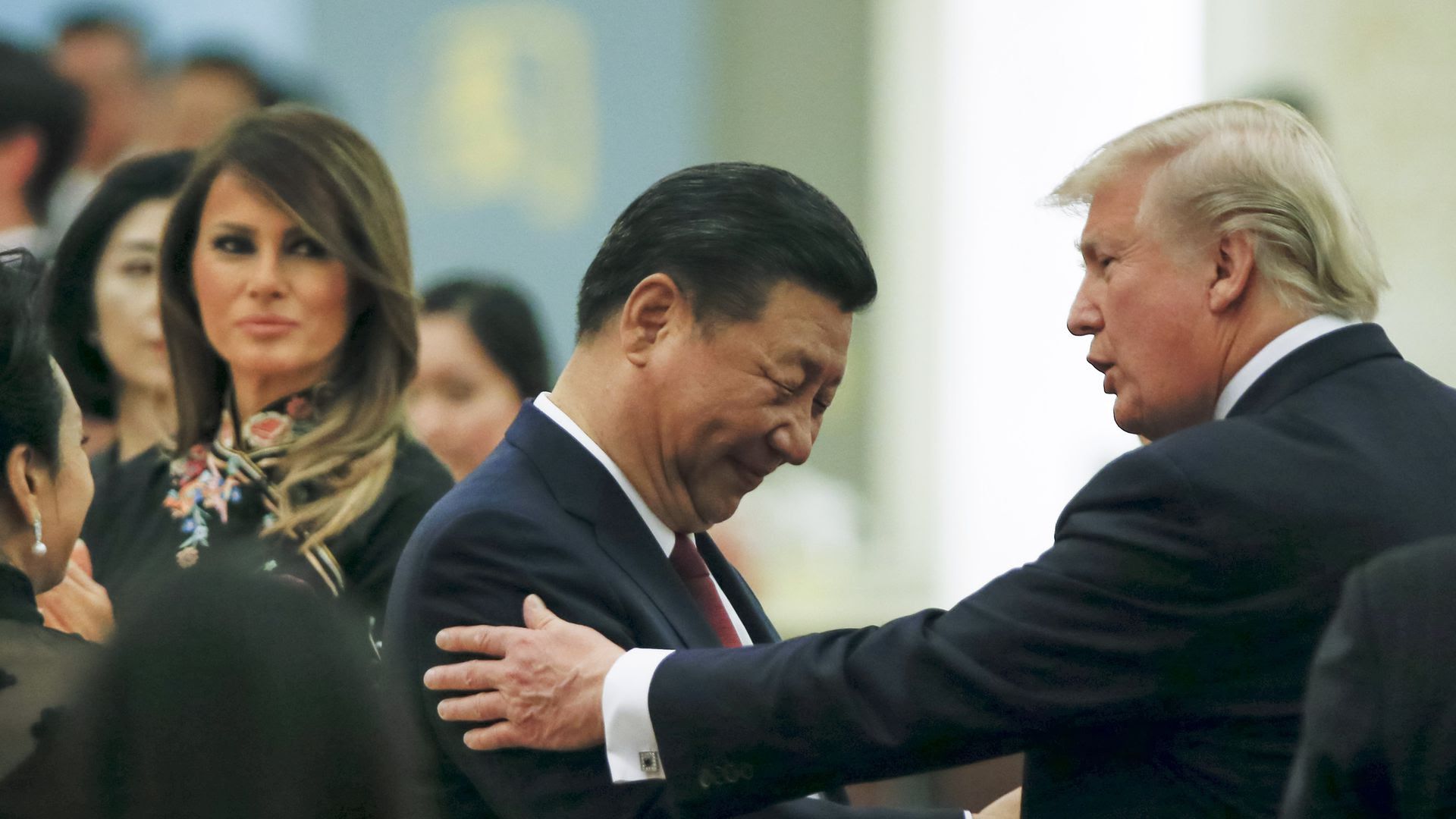 Both the Wall Street Journal and Bloomberg have stories suggesting that the U.S. and China may reach a deal during the dinner between President Trump, General Secretary Xi and their respective teams.
Driving the news: Outlines of this supposed deal have been discussed for weeks, mainly because it is perhaps the only possible arrangement the two sides can agree to right now.
According to the WSJ:
"The U.S. and China ... are exploring a trade deal in which Washington would hold off on further tariffs through the spring in exchange for new talks looking at big changes in Chinese economic policy..."
"New talks would focus on what both sides are calling trade 'architecture,' a broad term that could encompass many issues the U.S. has wanted Beijing to address, including intellectual property protection, coerced technology transfer, subsidies to state-owned enterprises, and even non-trade issues such as cyberespionage."
Bloomberg reported that:
"Those discussions... have centered on the possibility of a truce in which the U.S. would delay ramping up tariffs on China in exchange for Chinese concessions."
"The two leaders would also agree on a 'framework' for further talks, U.S. officials such as Commerce Secretary Wilbur Ross have said publicly.
"The two sides have also been eyeing a possible mid-December trip to Washington by Liu He, Xi's top economic adviser, according to two people familiar with the discussions. But whether that visit actually takes place would depend on a positive outcome in Buenos Aires."
The big picture: A tariff ceasefire in exchange for some big PRC purchases of U.S. goods and a framework for months of talks would probably make the financial markets and Beijing quite happy.
The bottom line: But all of the reports in the run-up to the dinner are really just speculation at this point. It will come down how Trump and Xi are feeling during the meeting.
Go deeper:
Go deeper