Big tech and startups are hungry for defense contracts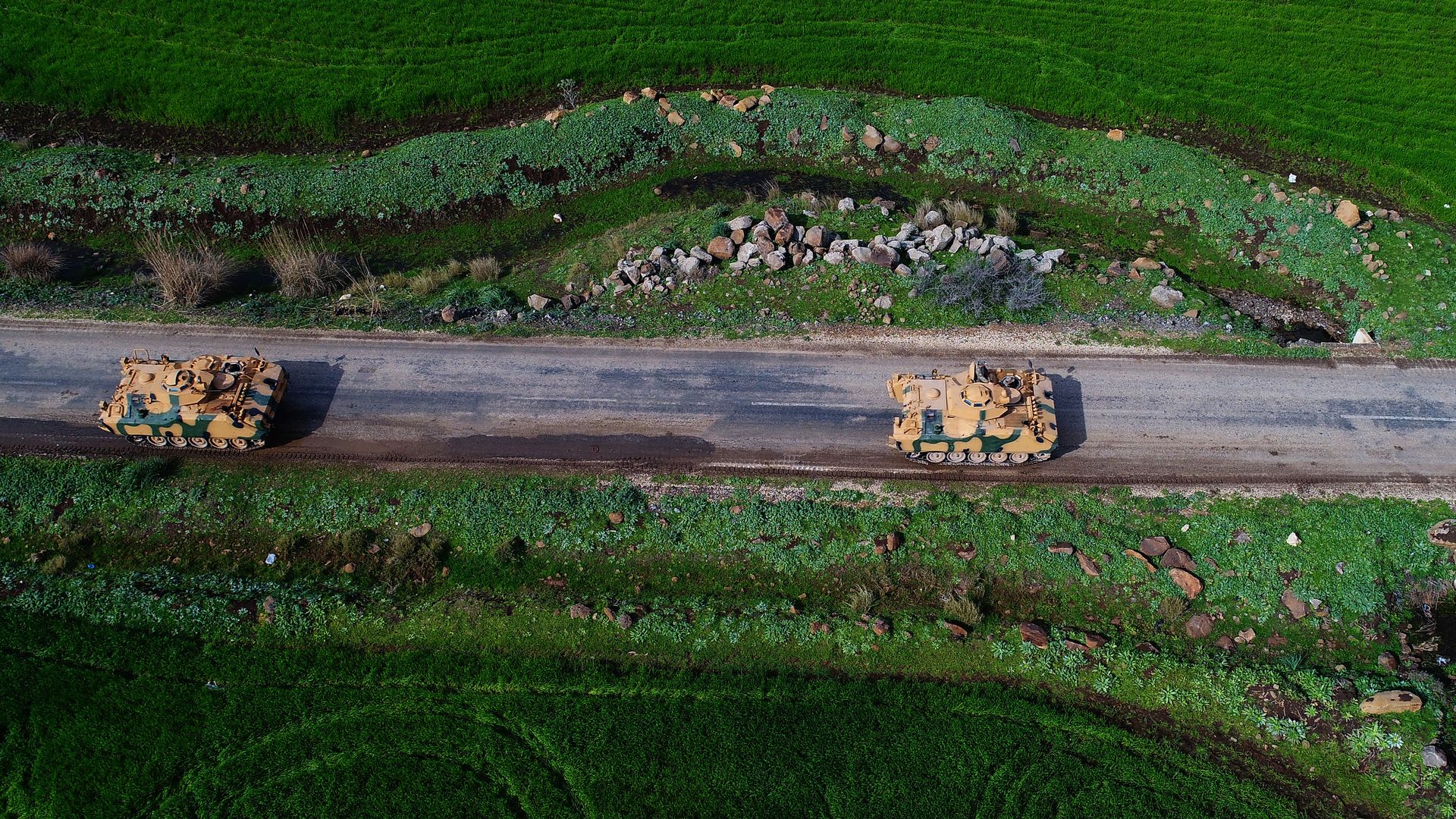 Google made headlines for walking away from a contract to provide intelligent software for the Pentagon — but its hesitation, a response to a staff uprising, may be an anomaly rather than an omen.
Increasingly, big tech companies and startups are flocking to show military and security officials their wares for everything from surveillance and detecting fake content to disaster relief.
Driving the news: Two events in the D.C. area this week — one hosted by the Pentagon and the other by the intelligence community — drew hundreds of private sector participants.
Top defense, law enforcement, and intelligence officials asked companies and academics for help developing AI-driven applications for security applications.
More than 300 companies attended the Defense Department's unclassified event yesterday, and around 100 gave private presentations to officials, said Graham Gilmer, an AI expert at Booz Allen Hamilton, who participated.
Gilmer also attended the intelligence community's classified event the day before, which featured speakers from the FBI, Homeland Security, and the Office of the Director of National Intelligence.
In one example of the stakes, the Army announced yesterday that it had awarded a $480 million contract to Microsoft to develop an augmented reality system.
Turnout at the Defense Department event was "striking," said Gilmer. The organizers said attendance tripled since the first AI industry day last year, and Gilmer says the companies attending this year were considerably more diverse.
"You can tell the DoD has industry's attention," he said.
Booz Allen Hamilton works on Project Maven, the contract Google pulled away from. But yesterday, Gilmer presented a less controversial project: a smartphone app that can detect problems in a generator just by listening to it.
Predictive maintenance is one of several non-surveillance goals for which the Defense Department wants to use AI. Others include process automation and humanitarian assistance.
When it's not inviting companies to its doorstep, the Pentagon is sending officials around the country to present a friendly face to the tech industry — and not just the defense stalwarts.
On the sidelines of a recent conference in Austin, Texas, the Air Force's Jennifer Sovada told Axios that the government is responding to a shift in who develops technology.
"We are relying too heavily on old contractors," she said. Her focus is to reel in startups that might be jumpy about military contracting.
Go deeper: Microsoft defends work with U.S. military
Go deeper