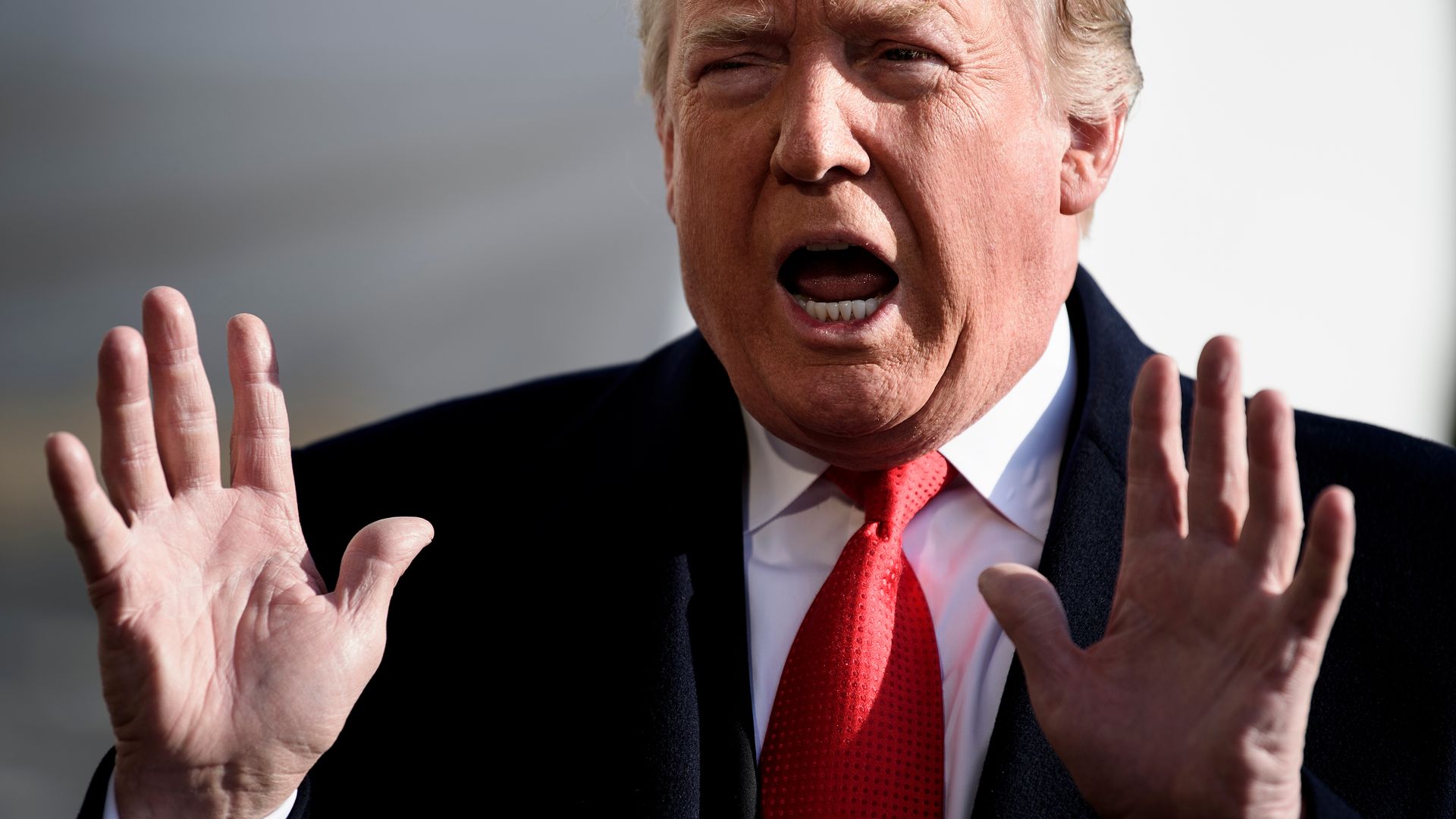 The Trump administration is using a regulatory workaround to achieve some of the same goals of Republicans' failed efforts to repeal and replace the Affordable Care Act.
Driving the news: HHS released new guidance yesterday about how it will approach the ACA's existing waiver process. It said it would, in some circumstances, approve waivers that go far beyond what's currently allowed.
States could change the way the ACA's subsidies are administered. They're currently based on income and the cost of insurance. States could change that to take consumers' age into account — a model that was also used in repeal-and-replace legislation.
States obtaining a waiver could also let people use their ACA subsidies to buy insurance that doesn't meet the ACA's coverage requirements — for example, newly expanded "short-term" plans that are able to turn away people with pre-existing conditions.
The big picture: This is one of the administration's most significant anti-ACA moves to date — if it works.
States that ask for everything they're now allowed to, and get it, could set up an insurance market that looks a lot different from what the ACA envisioned.
But they have to be approved first. Actuaries at the Centers for Medicare & Medicaid Services, who are independent from the agency's political leadership, will have to certify that a waiver wouldn't weaken the state's overall insurance market too badly.
What's next: The new standards and/or any approved waivers could face legal challenges — both on the merits and because these new rules were articulated in a guidance document rather than a formal regulation with opportunities for public comment, Brookings fellow Christen Linke Young writes.
Go deeper: Trump administration loosens rules for ACA waivers
Go deeper