How tech companies are creating products to educate young children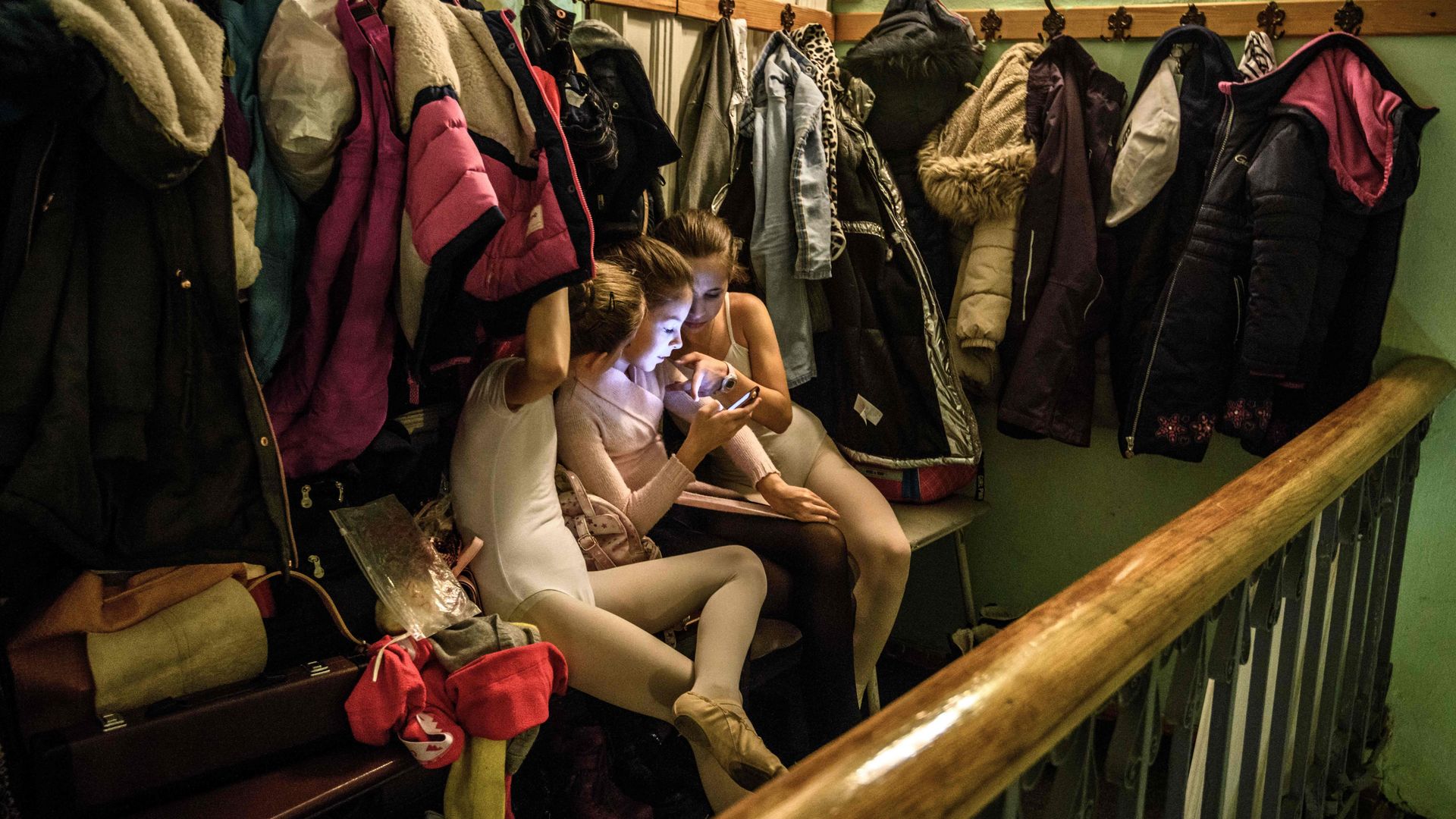 Even as some in Silicon Valley circles try to keep their kids away from smartphones and other technology, many others believe kids' exposure to devices is inevitable and our job is to make sure that they learn and stay healthy along the way.
Driving the news: At a conference in San Jose this week, experts in early childhood education compared notes on what is and isn't working in the field. The Early Futures conference brought together everyone from startups to established pioneers including representatives from Head Start and Sesame Workshop.
The bottom line: The consensus was that while technology for technology's sake was the wrong approach, so too is trying to stick to the old way of doing things.
"While there has been a lot of innovation, it is also clear we need new solutions."
— Isabelle Hau, event organizer and investment partner at Omidyar Network
What we're seeing: There were plenty of proposed solutions at the conference, including...
1. Genius Plaza, a Miami-based company that offers digital tools aimed to serve today's multicultural classrooms.
"Less than 2 percent of the content we put in our classrooms looks like our kids," Genius Plaza CEO Ana Roca Castro says.
Genius Plaza aims to change that by incorporating underrepresented groups throughout its curriculum and highlighting those working in fields like science, math and engineering.
"You cannot love what you don't know," Castro adds.
2. Khan Academy Kids: Though best known for its online tools for older students and adults, Khan Academy has a 2-year-old effort geared toward offering free educational tools for the younger set.
3. Cognitive ToyBox aims to change the way early childhood assessments are done, transforming what has been a tedious task involving hours of work for teachers into an automated process where kids play games for as little as 5 minutes each.
This was one of the many startups that were invited to pitch the crowd on their early-stage efforts.
Between the lines: Sesame Workshop COO Steve Youngwood says it's not really a debate over whether kids will learn from smartphones but what they will learn.
The same arguments were made about television, he says, but kids were already learning the jingles to beer commercials when Sesame Street came around to teach them the alphabet.
Sesame has taken a similar approach in the digital age, Youngwood adds, offering everything from YouTube videos to mobile apps and harnessing the technology to deliver more targeted content than was possible in the television-only era.
Another topic discussed is that technology is needed to deal with the fact that there just aren't enough qualified teachers, especially globally.
Omidyar Network partner Amy Klement points to Bridge International Academies, which offers scripted lesson plans delivered to teachers on low-end Android tablets allowing teachers without formal training to deliver effective lesson plans.
Because it's digital, governments and districts can also see just how much of a lesson plan was delivered, she adds.
"This is data governments even in the U.S. don't have," Klement says.
Go deeper