Where the alarming economic damage stat in the new climate report came from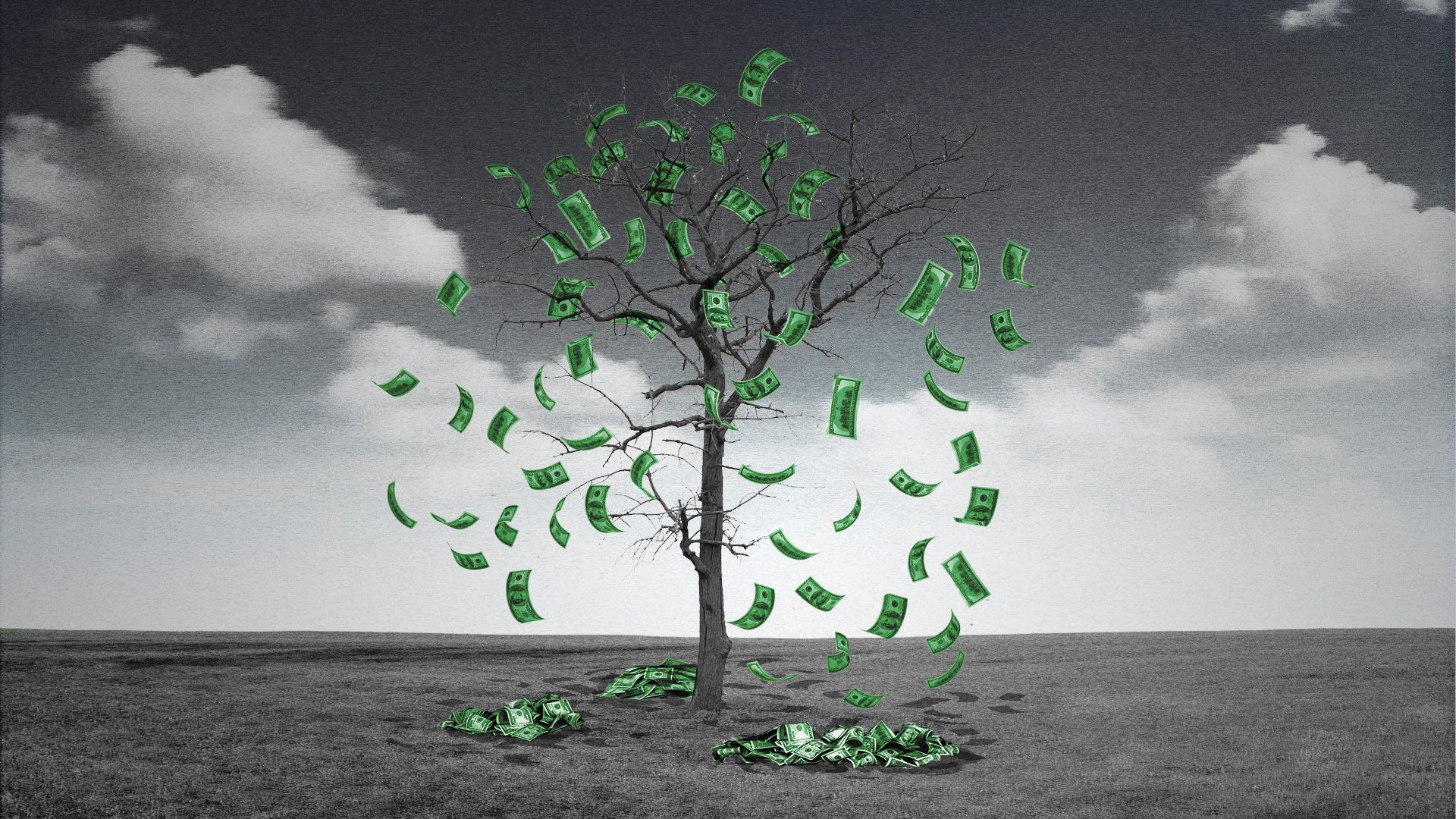 In the blitz of media coverage following the Trump administration's new climate report, one statistic kept popping up — that by the end of the century, global warming could cost the U.S. 10% of its gross domestic product.
Why it matters: This figure has been used to indicate that global warming will inflict massive economic costs on the U.S. if dramatic actions to adapt to climate change and curtail emissions are not taken in the next decade. Critics, including the White House, have seized upon the statistic to paint the report as "radical" and "extreme."
The White House and EPA are attacking the figure and say billionaire activists and research funders Tom Steyer and Michael Bloomberg are behind it.
Background: The stat can be traced to a 2017 study, published in the journal Science, that quantified the economic costs to the U.S. for various amounts of climate change.
What they're saying: Amir Jina, an economist at the University of Chicago and a co-author of that study, told Axios he was not surprised the 10% statistic was used in the Fourth National Climate Assessment (NCA4), but he has been "a little disappointed" at how the media focused on it.
"I still obviously stand by the work that we did, and that number does come from this paper, but I think it needs more nuance in the way that it's presented," Jina told Axios.
Details: The study, based on a meta-analysis of the peer reviewed literature as well as extensive new modeling, projects that nationwide, for every 1°C increase in average temperature, U.S. GDP will drop by 1.2%.
If anything, the GDP figures in the study could be an underestimate, Jina said. It only accounted for sectors that are well-researched and measured, not for the whole economy.
The 10% figure does in fact derive from an extreme warming scenario, one in which the climate warms by about 8°C, or 14.4°F, by 2100. That is within the realm of possibility.
But the average finding for a high-emissions scenario would amount to a mean warming of about 4–4.5°C, or 8.1 °F, compared to preindustrial levels.
The GDP losses from that range of warming is still "large and shocking and terrible," said Jina.
Funding: Jina, and lead author Solomon Hsiang of U.C. Berkeley, told Axios the 2017 study moved the science well beyond findings of earlier work Steyer and Bloomberg funded and mainly relied on other sources. Hsiang also said the funders had no input on the study's conclusions.
It's not an outlier: Michael Oppenheimer, a geosciences researcher at Princeton and study co-author, told Axios that the cost estimates included in the NCA4 would be similar even if this study was not in it, given other work on the topic.
Go deeper:
Go deeper