Microsoft wins $480 million deal to supply HoloLens to U.S. Army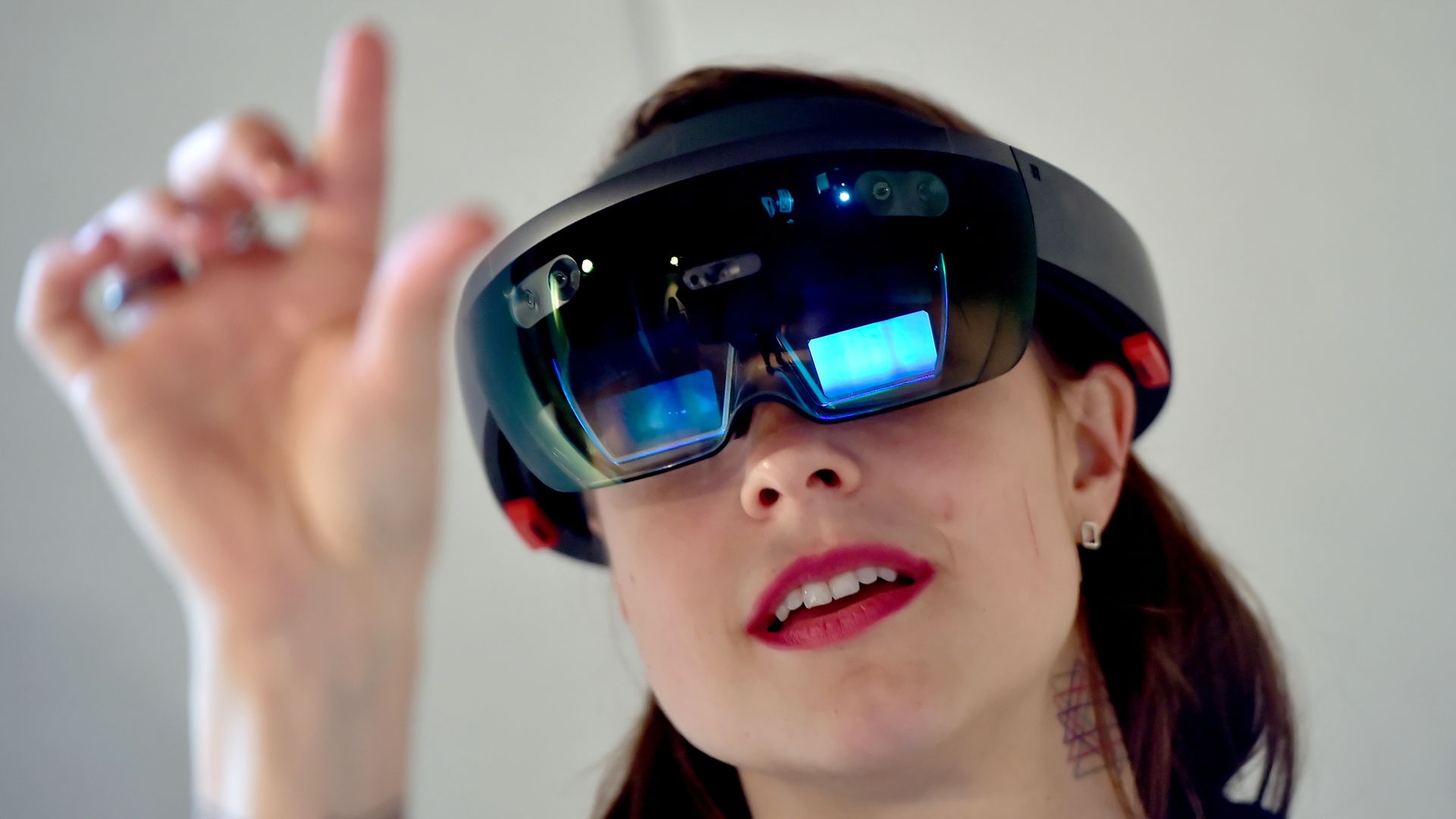 Microsoft won a $480 million contract to supply the U.S. Army with 100,000 HoloLens headsets for combat missions and training, Bloomberg reports.
The big picture: Deals between tech companies and the U.S. military are common but increasingly controversial, as employees raise questions about the ethics of applying advanced technology to warfare. Just last month, Google dropped out of the bidding process for the Pentagon's $10 billion JEDI cloud-computing contract. Microsoft is still competing for that deal.
What they're saying: The HoloLens contract is to help the Department of Defense to "increase lethality by enhancing the ability to detect, decide and engage before the enemy," per a government description of the program acquired by Bloomberg.
A Microsoft spokesman told Axios, "Augmented reality technology will provide troops with more and better information to make decisions. This new work extends our longstanding, trusted relationship with the Department of Defense to this new area."
Microsoft president Brad Smith has said previously that it's better to be a part of the conversation as the military adopts new technologies than to opt out.
Because of the deal, the Army will become one of the key customers for Microsoft's augmented-reality goggles.
The Army said the winning bidder would be expected to deliver 2,500 headsets within two years, and exhibit the capacity for full-scale production, Bloomberg writes.
Microsoft's product will include thermal sensing and night vision and be used in both training and on the battlefield.
Go deeper