Makers, Shakers and Innovators
Yesterday morning, Axios' Mike Allen kicked off Giving Tuesday in New York City, hosting a series of conversations with thought leaders on the most innovative and effective approaches to social good.
Why it matters: Mike unpacked their stories, missions, and what they see as the future of giving back.
David Gilboa, Warby Parker CEO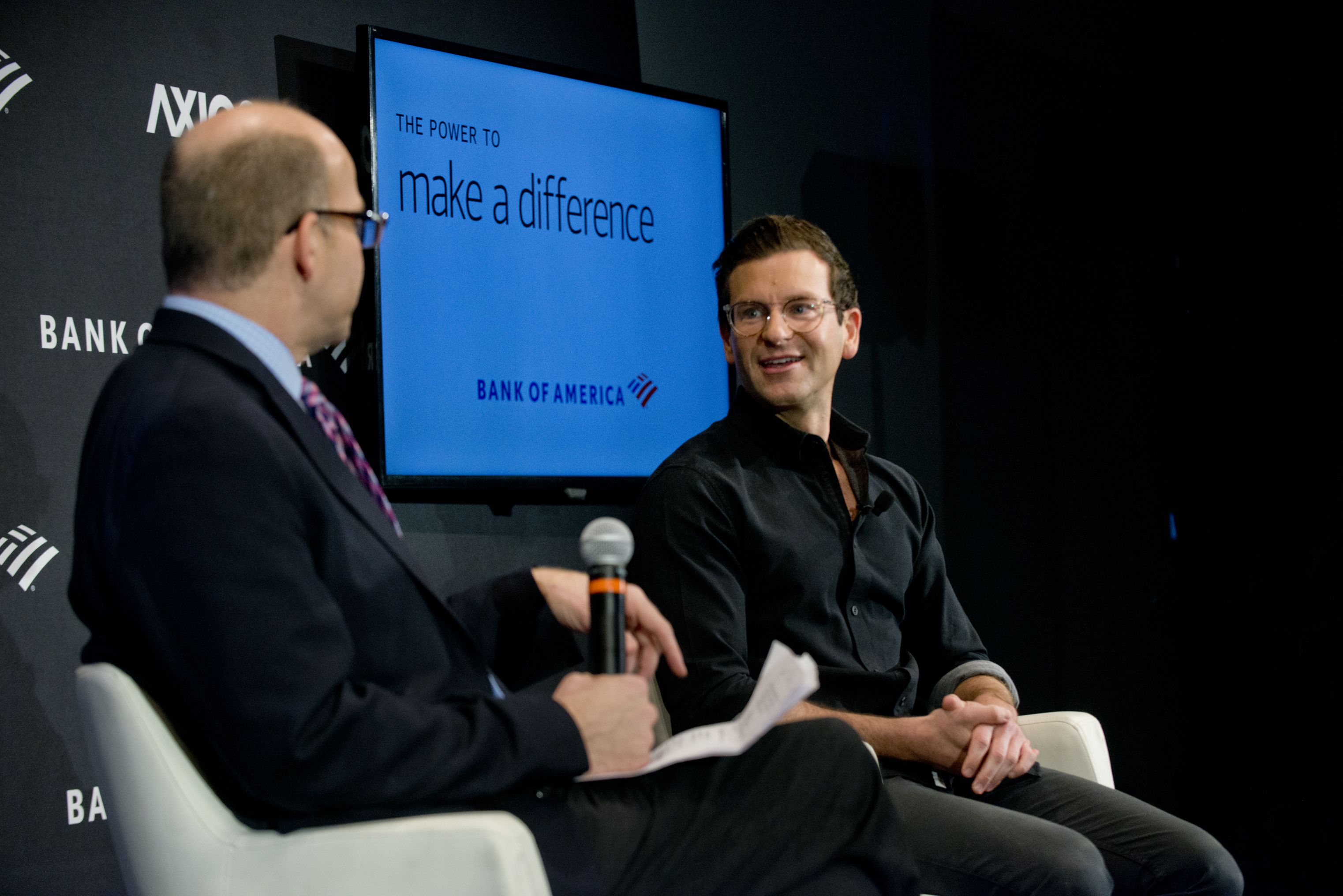 Gilboa discussed how and why Warby Parker baked a social mission into their company from day one.
How: Through Warby Parker's "Buy a Pair, Give a Pair" program they have distributed [Corrected] over 4 million pairs of glasses across the world.
Why: "Over a billion people don't have the glasses they need to work, learn or provide for families."
Dr. Rajiv Shah, Rockefeller Foundation President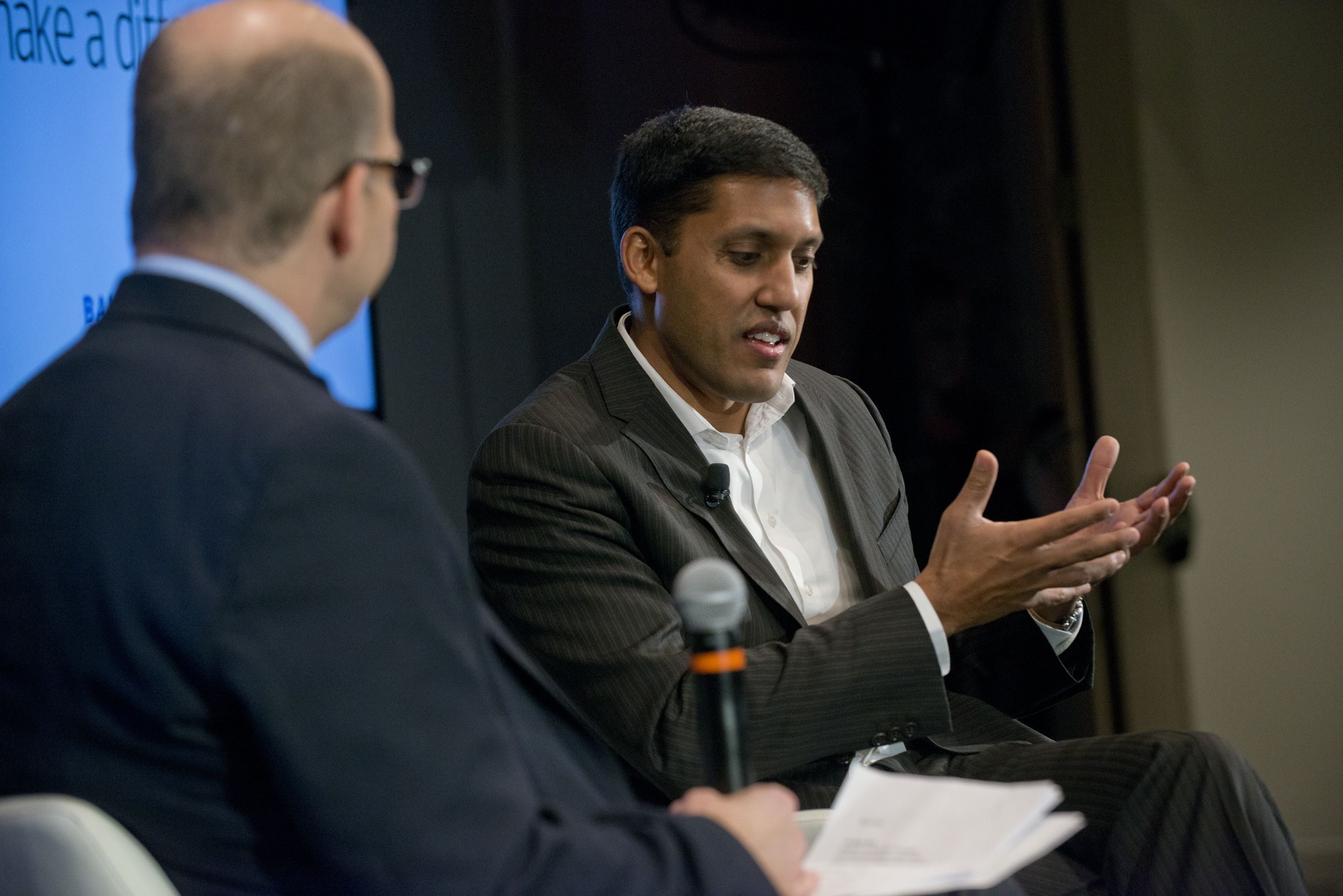 Dr. Shah explained how the Rockefeller Foundation is using tech and innovative solutions to advance its goals and what role philanthropy can play in society.
"Data science can help end poverty around the world. It can be a huge part of the toolkit to make sure no mother has to die in childbirth or to pinpoint what individuals can serve as engines of growth in their communities."
Philanthropy can step in when the government doesn't. It "can be the 'risk capital' to combat issues such as climate change and inequality, even as governments worldwide step back from these fights."
Anne Finucane, Bank of America Vice Chairman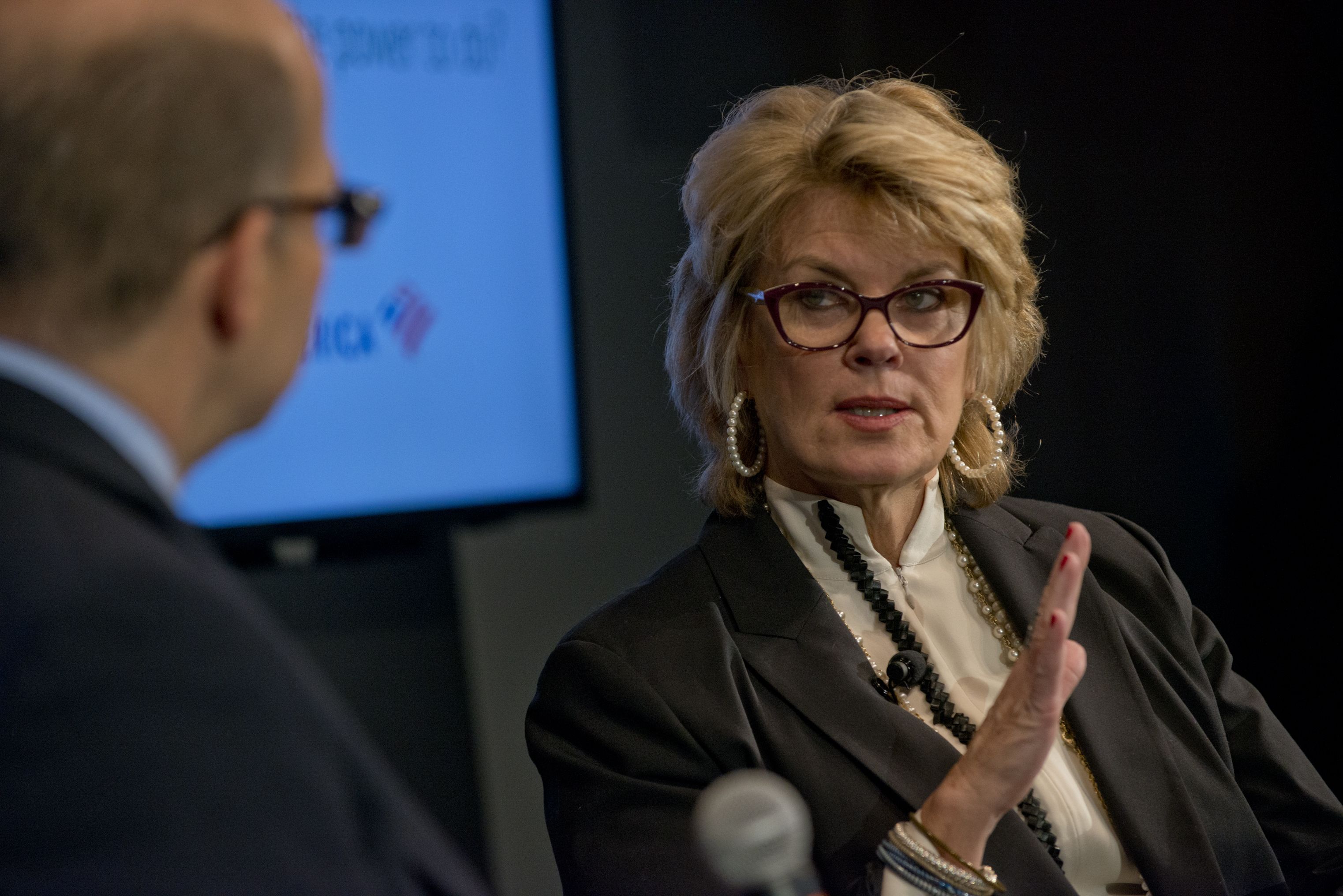 Finucane dug into the most effective ways for a financial institution like Bank of America to give back, explaining the positive impact of working across sectors.
The power of working together. "We should give money philanthropically, but if you can put money together— with nonprofits, with other financial firms, with development banks—you can stand something up that you wouldn't have been able to otherwise."
Lauren Bush Lauren, FEED Projects CEO and Founder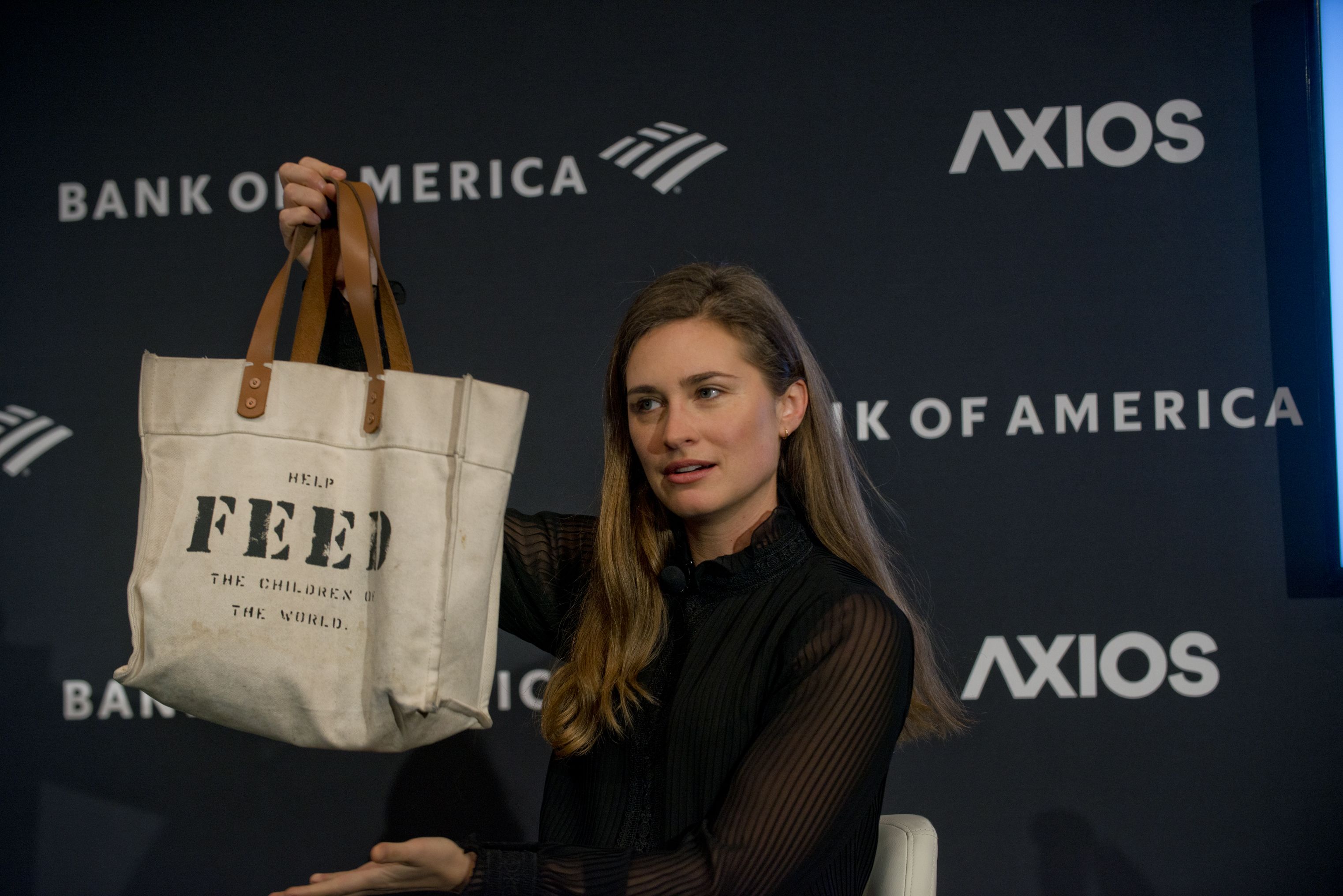 Lauren founded FEED in 2007 after witnessing child hunger around the world first hand. She told Mike how her company works to combat hunger and how she approaches philanthropy as a whole.
How FEED gives back: "Built into the cost of all FEED products is a donation to organizations aimed at feeding children."
Lauren's strategy towards philanthropy: "It's very personal. What perspective, talents, passions and resources can you bring to the cause? It's about combining a want to give back to a specific cause with a unique approach."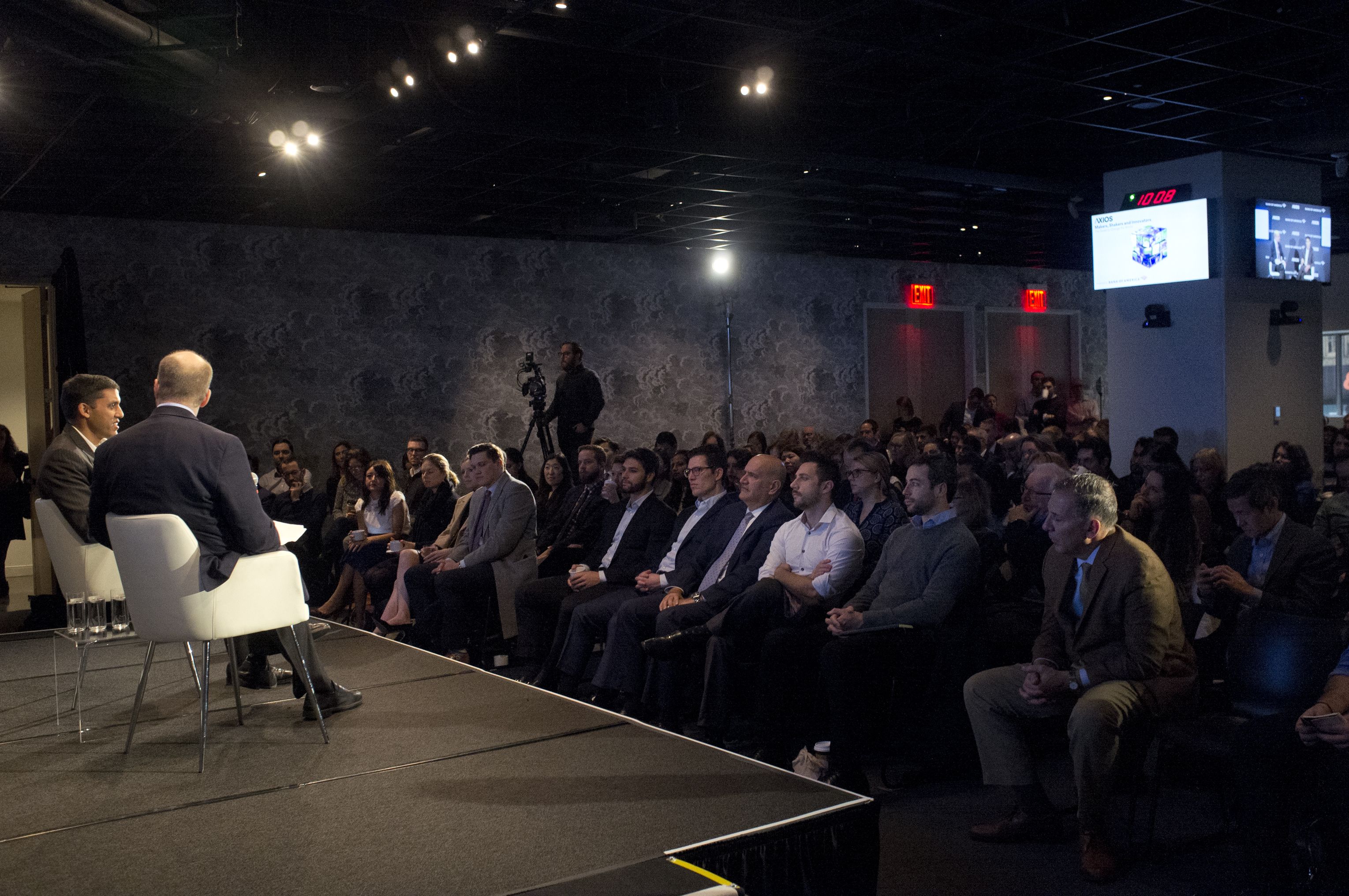 Thank you Bank of America for sponsoring this event.
Go deeper