Another possible solution to the Jerome Corsi-WikiLeaks puzzle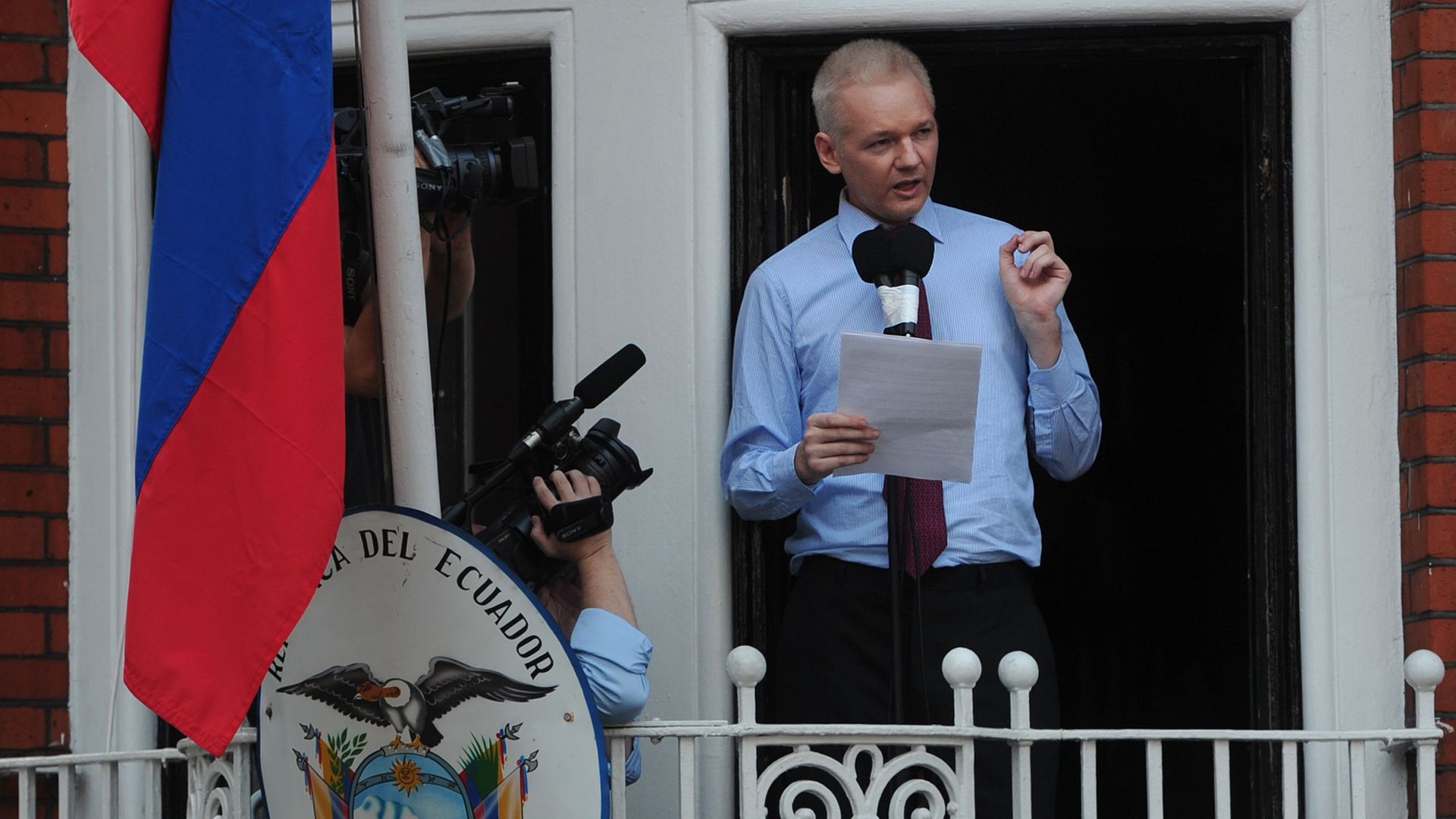 As pundits try to update their timeline for the 2016 Russia hacking scandal based on new emails and information from Roger Stone associate and conspiracy theorist Jerome Corsi, they are missing a key piece of the puzzle.
Background: This week, Corsi blew apart plea arrangements with the Mueller investigation, and now he publicly denies being an intermediary between Stone (a would-be proxy for the Trump campaign) and WikiLeaks or having any advance knowledge of the site's leak schedule.
According to a draft plea agreement, Corsi emailed Stone that he did have that advance knowledge: "Word is friend in embassy plans 2 more dumps. One shortly after I'm back [from a vacation in August]. 2nd in Oct."
But there was no August Wikileaks dump.
The big question: What was Corsi referring to with the leak planned for when he got back?
Corsi claims he was guessing, but armchair investigators note it doesn't seem like that's what he was saying.
"Word is" seems a little specific to have been referring to a guess, and "Would not hurt to start suggesting HRC ... has stroke. ... I expect that much of next dump focus," seems to predict Podesta emails would breathe life into baseless rumors about Clinton health problems.
So, what gives? Independent intelligence pundit Marcy Wheeler suggests Corsi may have been referring to a leak from Guccifer 2.0 in August that did materialize rather than a leak from WikiLeaks.
But there's an easier explanation: WikiLeaks, I'm told, was consistently behind schedule in releasing leaks, or at least behind the schedule Russia appears to have set for the site.
In fact, you can see that in the way Guccifer 2.0 acted in the previous month. When I started receiving leaks — before WikiLeaks began publishing — Guccifer 2.0 made a point of telling me, "WikiLeaks is playing for time" with documents sent to the site.
In Guccifer 2.0's first document dump on his own site he quietly picked only documents culled from the Democratic National Committee emails that Wikileaks had received but had not begun publishing yet.
At the time, only WikiLeaks would have known this. In retrospect, it appears to have been a hurry-up notice.
Maybe Corsi's "friend in embassy" didn't leak documents in August because he was running late.
Go deeper