Trump "totally" willing to shut down government over border wall fight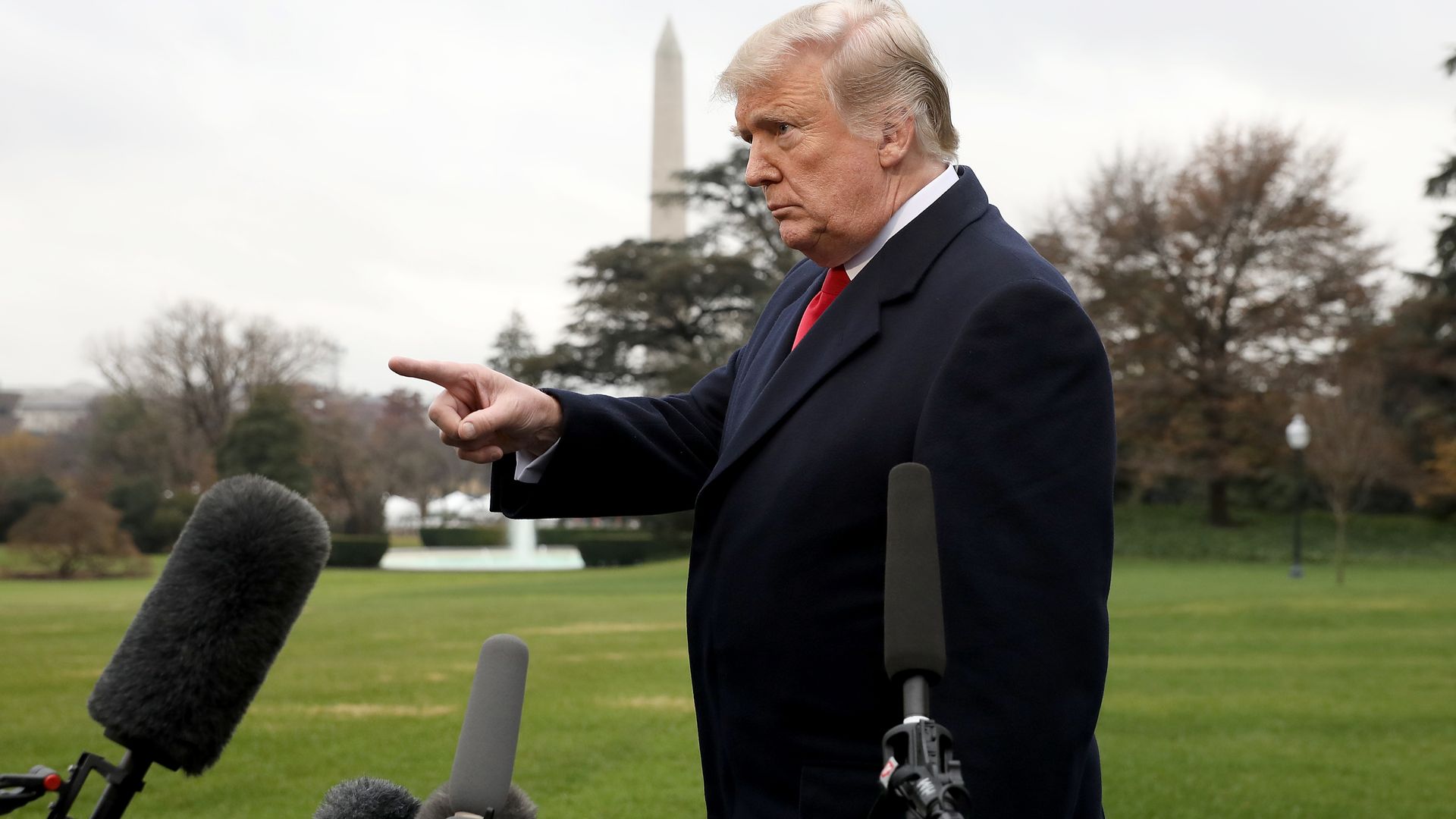 President Trump told Politico in an interview on Tuesday night that he's "totally" willing to shut down the government if he doesn't get $5 billion approved for a wall along the U.S.-Mexico border, calling the issue "a total winner" politically.
Why it matters: The fight over border wall funding has been a long time coming, but Trump has backed down before after threatening a shutdown over the summer and before the midterm elections. Senate Democratic leaders have said they would approve $1.6 billion for border security, but GOP sources told Politico they think Democrats "will want to strike a deal so they start 2019 with a fresh spending slate." The fight comes as the administration has shifted its focus to the caravans of Central American migrants seeking asylum at the border.
Go deeper