Trump administration's proposed export controls could hinder tech research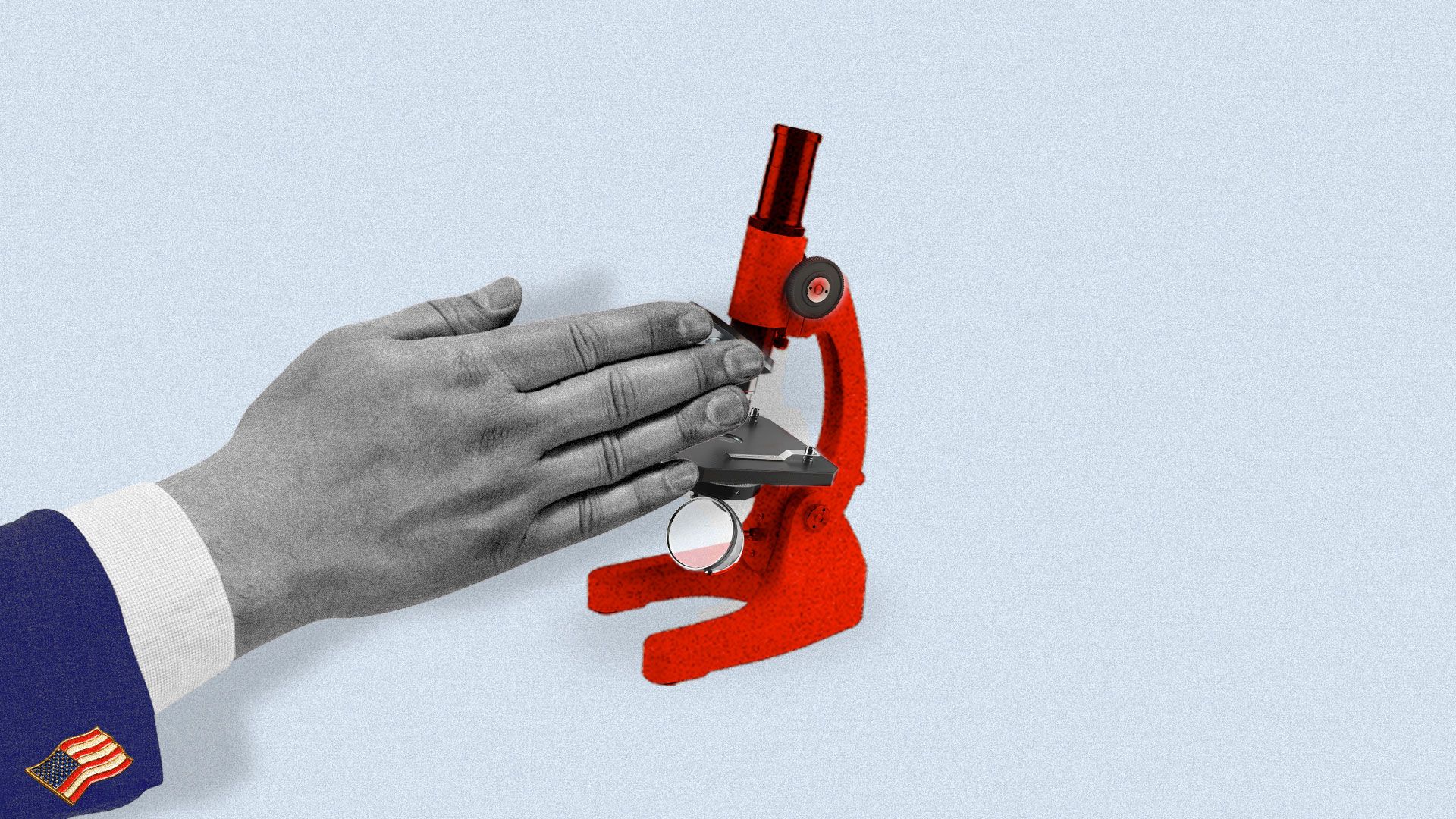 Last week, the Trump administration said it is considering new export controls on a broad range of futuristic technologies, a move explained as a way to prevent foreign theft and espionage.
Between the lines: With the announcement, U.S. officials are considering national security — mainly keeping China from stealing sensitive technology, and the critical objective is to stay ahead in advanced science and technology. But the announcement triggered a major worry among tech companies and researchers that the new rules could hobble American research in strategically crucial areas like artificial intelligence, robotics and quantum computing.
The big picture: The risk is that, by constraining the discussion and export of certain technologies, companies and academic researchers might find it impossible to collaborate with important foreign specialists. That could jeopardize the U.S. lead in strategically vital technologies.
Among the new areas that could be subject to export control are genetic engineering tech, AI, quantum computing and molecular robots.
Why it matters: At the center of the issue are American universities, which routinely navigate existing export controls that restrict the distribution of sensitive technologies like super-strong materials and certain types of centrifuges.
The rules bar Americans from sharing information about such technology with foreign nationals, even inside the U.S.
Generally, academic research is exempt, allowing foreign and American students to collaborate freely.
Things become trickier when companies get involved — which they often do: Industry throws big money at universities, which produce fundamental research that companies can then commercialize.
Businesses must get permission from the government to share data on controlled technologies with foreign nationals. That process can take months.
But top universities generally refuse to exclude foreign-born students from their research labs.
"Stanford, Harvard, MIT and other top research institutions do not take export controlled work by policy. We need to ensure that all students, regardless of citizenship, can fully participate in research."
— Steve Eisner, director of export compliance at Stanford University
If export controls are expanded to include hot technologies like AI and robotics, some of the fastest-moving research could be off-limits to industry collaboration, potentially drying up an important funding source.
And if top universities choose to start accepting work that falls under export controls, they could deter top foreign students from applying, says Steve Eisner, director of export compliance at Stanford University.
Businesses are equally concerned about possibly throttling a vital source of research, says Christian Troncoso, a policy director at BSA, an association of leading tech companies.
But some experts say new barriers are needed to preserve the U.S. technological advantage.
"China's approach to tech transfer is a multifaceted challenge that leverages licit and illicit techniques, often exploiting some of the gaps in current U.S. laws and policies," says Elsa Kania of the Center for a New American Security.
These proposed controls are one tool to plug those gaps.
For technologies where the U.S. is already ahead and that are hard to replicate, export controls can help "hold on to that advantage as long as you can," says Paul Scharre, head of CNAS' Technology and National Security Program.
What's next: Three weeks remain for the public to suggest changes to the government's preliminary list.
Every expert Axios spoke with said this is too short for a thoughtful response.
A spokesperson for the Commerce Department told Axios that the process is "largely informational" at this stage and it will solicit another round of suggestions after the current window closes.
Go deeper