5. The rise of the delivery AVs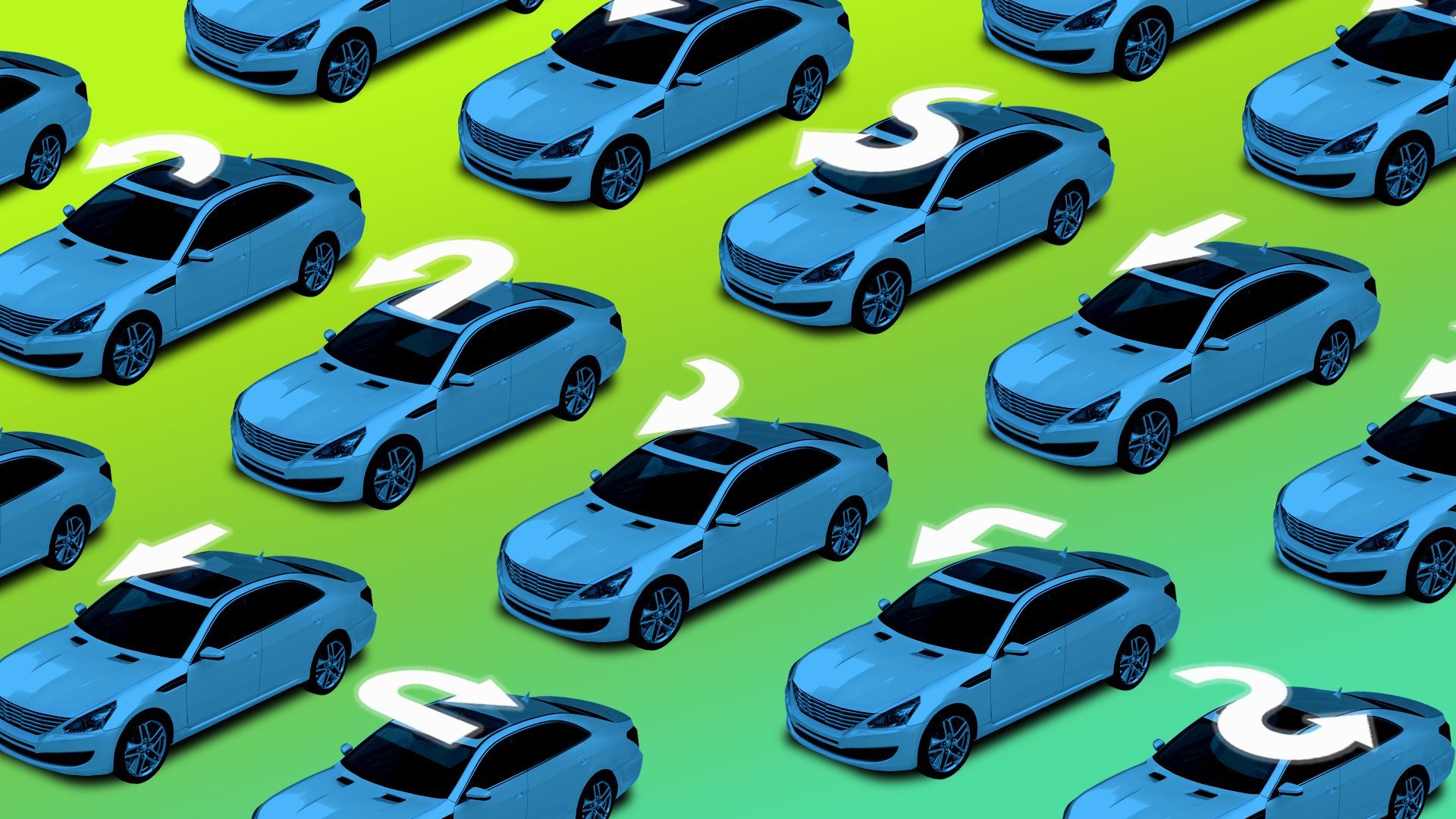 A new report suggests autonomous vehicles could deliver goods cheaper and faster— within an hour or two of ordering in some cases — and have a major impact on consumer behavior.
The big picture: It's still unclear whether people will embrace self-driving vehicles, but the report by KPMG says one way it could happen is by lowering the cost of goods delivery, enabling e-commerce to take a larger bite out of brick-and-mortar sales and reducing the number of shopping trips people make. That access to fast, low-cost delivery could make it irresistible to order even more stuff — and send profound ripples through the economy.
Details: KPMG predicts goods will be delivered via AV fleets operating in "islands of autonomy" where, because of population density and regulations, deployment makes sense.
They envision orders for goods being filled using a combination of artificial intelligence and robots, then delivered via a fleet of autonomous vehicles.
In some places, packages or groceries could be delivered right to your door. In more congested urban areas, it might be sent to a secure locker, the modern-day equivalent of a milk box.
Ford estimates AVs will drive down delivery cost per mile from $2.50 to around $1, but KPMG says delivery cost for small, single-package "bots" could be as little as 4 to 7 cents per mile.
Quick, low-cost delivery options could mean people cut their shopping trips in half and buy stuff online 1.5 to 3 times more frequently, the authors estimate by applying population projections to government data on today's shopping trips per household.
"Our thesis is that consumer demand will go up because it's so easy. It will be great for the economy."
— Gary Silberg, KPMG's automotive sector leader
Yes but: People are wary of riding in self-driving cars, and the consumer demand for AV delivery is unclear.
KPMG studied Chicago shoppers' visits to Walmart, Costco and Target and concluded consumers are more likely to request delivery from their neighborhood Walmart and Target, but will still travel longer distances to go to Costco for the experience.
The authors think consumers might be more willing to take a risk on AV grocery delivery; if something goes wrong, they might lose just a few broken eggs.
What's happening: A handful of automakers and AV tech companies are collaborating with U.S. retailers to explore autonomous goods delivery.
What to watch: Smart retailers could have two choices: make delivery super-easy for their customers, or make their stores so inviting people will still want to make the trip.
Go deeper