Report: Stormy Daniels says Avenatti filed Trump defamation suit "against my wishes"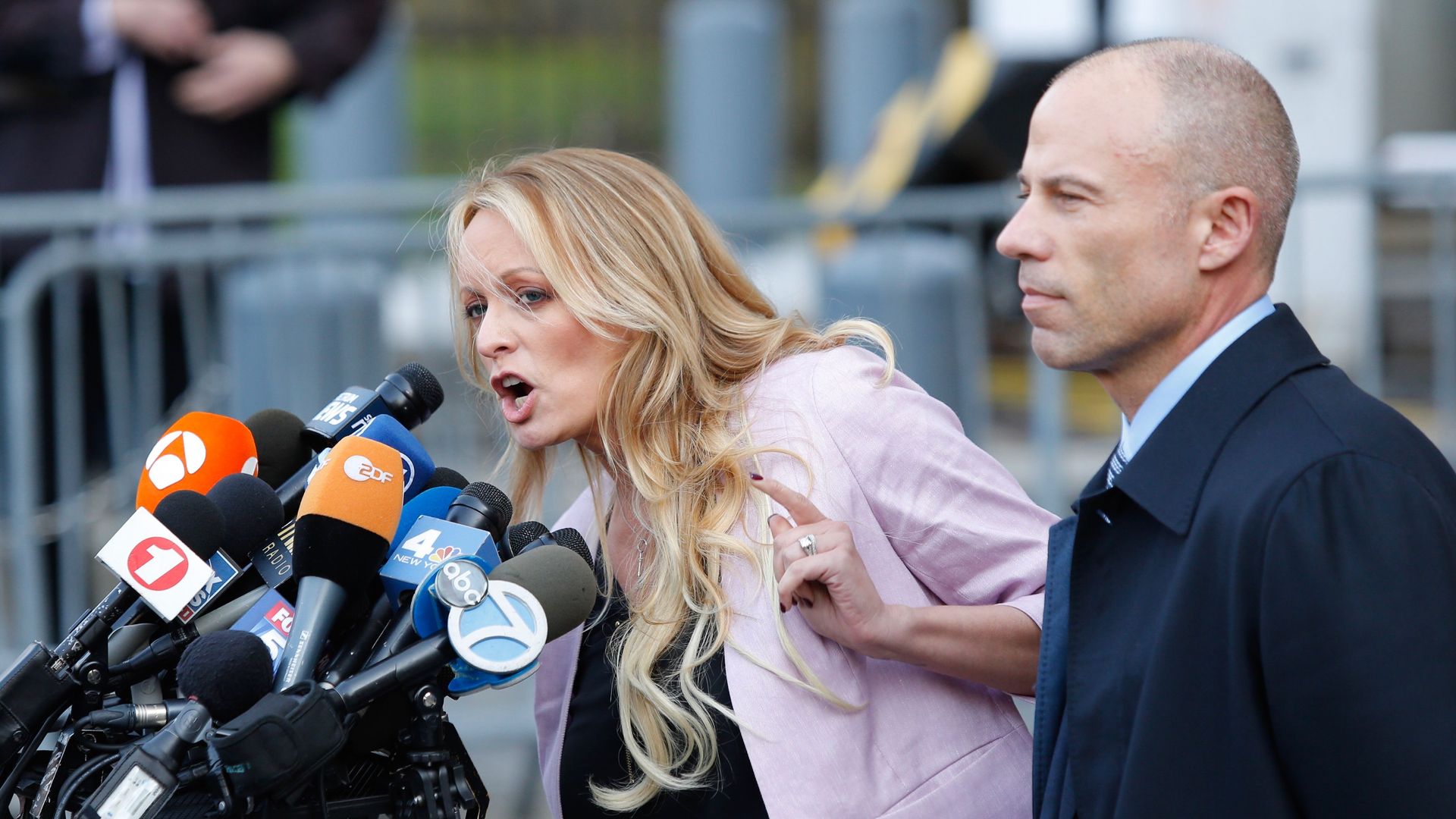 Stormy Daniels told The Daily Beast that her attorney Michael Avenatti went against her wishes and filed a defamation suit against President Trump earlier this year as well as started crowdfunding page to pay for her legal defense fund without informing her.
"I'm tremendously grateful to him for aggressively representing me in my fight to regain my voice. But in other ways Michael has not treated me with the respect and deference an attorney should show to a client. He has spoken on my behalf without my approval. He filed a defamation case against Donald Trump against my wishes. He repeatedly refused to tell me how my legal defense fund was being spent."
— A portion of Daniels' statement
The other side: When asked about two active CrowdJustice sites, Avenatti told The Daily Beast, "We reset the page as the focus of the case changed from when we first launched the site."
He also said that funds have been used to cover the expenses listed on the website, such as his client's security detail due to death threats, and the "other out-of-pocket costs of the litigation are also extraordinary (and I'm not speaking of attorneys' fees)."
The backdrop: Avenatti filed the defamation lawsuit in April based on "irresponsible and defamatory statements" the president made on Twitter that questioned Daniels credibility. But last month, a federal judge in California dismissed it and ordered Daniels to pay Trump's legal bills. The president's attorneys have asked for almost $350,000 in legal fees, and The Daily Beast reports that Daniels is seeking to lower that amount.
Go deeper