Vote on Mueller protection bill blocked by Senate Republicans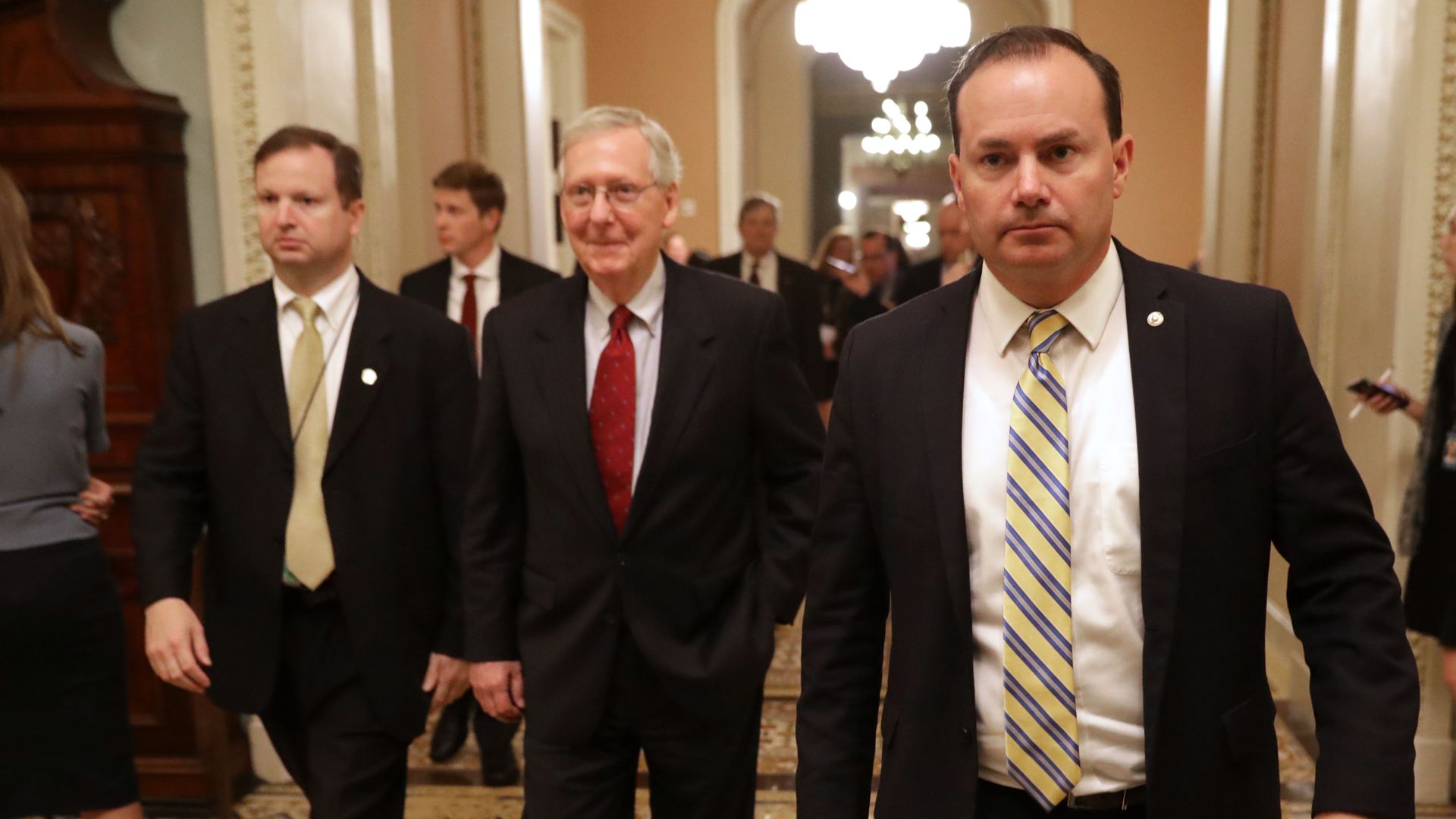 Senate Majority Leader Mitch McConnell and Senate Republicans blocked a vote on a bipartisan bill sponsored by Democratic Senators that would protect special counsel Robert Mueller from White House influence, per NBC News.
Why it matters: The bill gained traction after Jeff Sessions resigned from the Department of Justice as attorney general and President Trump tapped Matthew Whitaker to temporarily take charge of overseeing the Mueller investigation. Whitaker has been critical of the investigation before and has raised questions about the future of the probe.
Details: Sen. Mike Lee (R-Utah) on Wednesday cited the Constitution to argue that the president has control over the Justice Department in his objection to a request for unanimous consent to hold a vote on the bill. Lee said that severing the special counsel from the White House would create a fourth branch of government.
Go deeper