NYT: Manafort attorney discussed Mueller investigation with Trump lawyers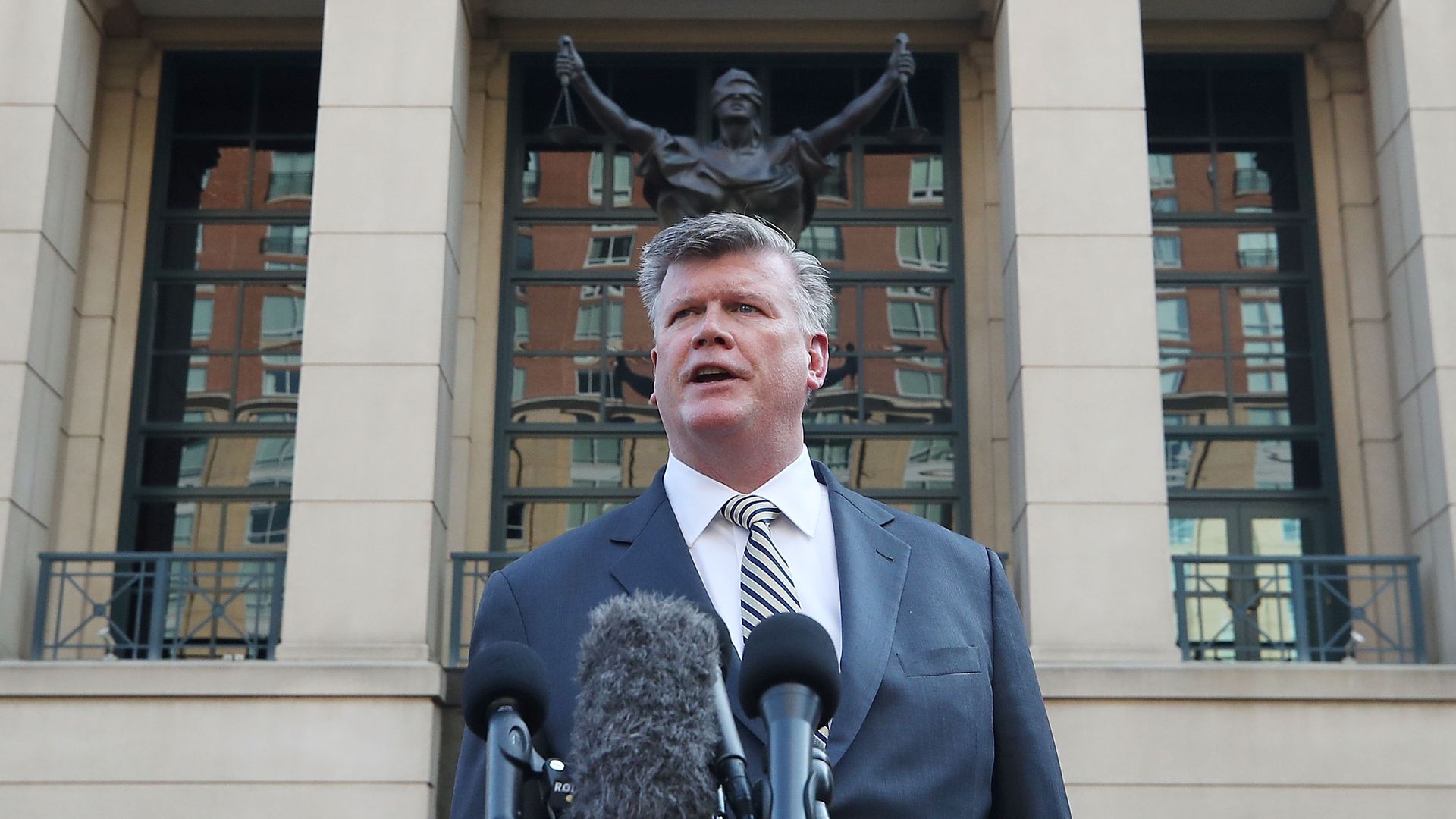 Former Trump campaign chairman Paul Manafort's lawyer repeatedly talked to the president's attorneys about discussions with federal investigators after Manafort began cooperating two months ago with the special counsel, sources familiar with the matter told the New York Times in a report Tuesday.
Why it matters: The president's legal team has long maintained a joint defense agreement with witnesses in Robert Mueller's Russian inquiry, including Manafort. But the Times reports that it's "highly unusual" for the agreement to continue after a witness reaches a plea agreement with federal prosecutors. Rudy Giuliani, one of the president's personal lawyers representing him in Mueller's probe, has confirmed the arrangement with the Times and defended it.
Details: Giuliani said the conversations provided valuable insight about the Mueller's probe and the direction it's heading.
Giuliani said Manafort's lawyer Kevin Downing had informed him that Mueller's team had grilled him over whether the president knew Trump knew about the 2016 Trump Tower meeting between Trump campaign associates and a Russian lawyer who vowed to provide damaging information on Hillary Clinton to Donald Trump Jr.
"He wants Manafort to incriminate Trump," Giuliani told the Times, referring to Mueller.
Downing did not respond to a request to the publication for comment. The Times noted that the attorney didn't violate any laws, but said the move has infuriated and inflamed tensions with Mueller's team.
The backdrop: The revelation comes a day after Mueller's team said that Manafort had violated the plea agreement by lying repeatedly to federal investigators and Mueller's office. Manafort could face more than a decade in prison after he pleaded guilty in September on charges of financial fraud, attempting to obstruct justice and breaching foreign lobbying laws.
Go deeper