How updated standards for new cars could boost the AV industry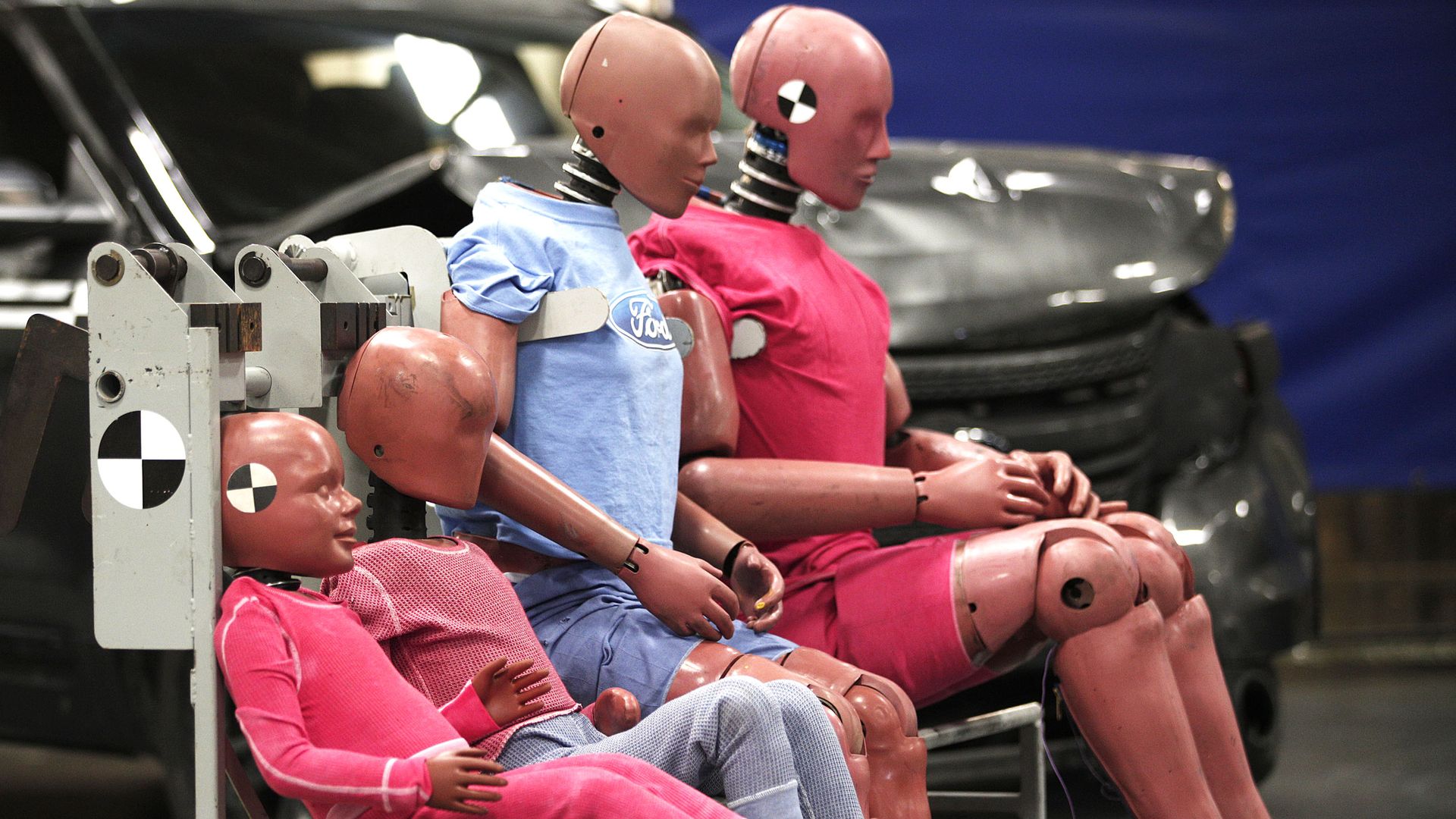 Because current safety tests are outdated, the National Highway Traffic Safety Administration is preparing to update its New Car Assessment Program (NCAP) to incorporate newer features, including some that will be in autonomous vehicles, into the safety rating program.
Why it matters: The U.S. is a global leader in AV innovation, home to 163 AV-related companies. But a flourishing market requires rigorous and consistent safety testing of all new technology, and NCAP updates will play a crucial role.
Background: Current NCAP tests have yet to catch up to what's on the market today, much less what's coming as AV technology advances.
Many widely available automated features, such as automatic emergency braking and adaptive cruise control, aren't addressed.
Crash test dummies developed in the 1980s are used in the tests, but they don't have as many sensors as today's models.
Common scenarios — like small-overlap crashes, which involve roughly one quarter of the vehicle — are omitted.
They also largely overlook pedestrian safety, despite the fact that accidents involving pedestrians reached a 25-year high in 2017.
How it works: The proposed 2020 NCAP would test safety features and crash- avoidance systems in an updated set of scenarios, and clearly communicate to consumers how they factor into the overall vehicle safety rating.
High ratings will improve consumer confidence in partially and fully autonomous vehicles, which should create an incentive for AV companies to push for robust safety standards.
What to watch: NHTSA leadership is currently reviewing feedback submitted during the October public comment period by automakers, testing equipment suppliers, automotive safety councils and consumer advocacy groups. It is up to them to chart the path forward, ideally in time for manufacturers to conduct internal tests and implement design changes for their next model-year vehicles.
Christopher O'Connor is the CEO of Humanetics.
Go deeper