Climate change threatens UN goal to end global hunger by 2030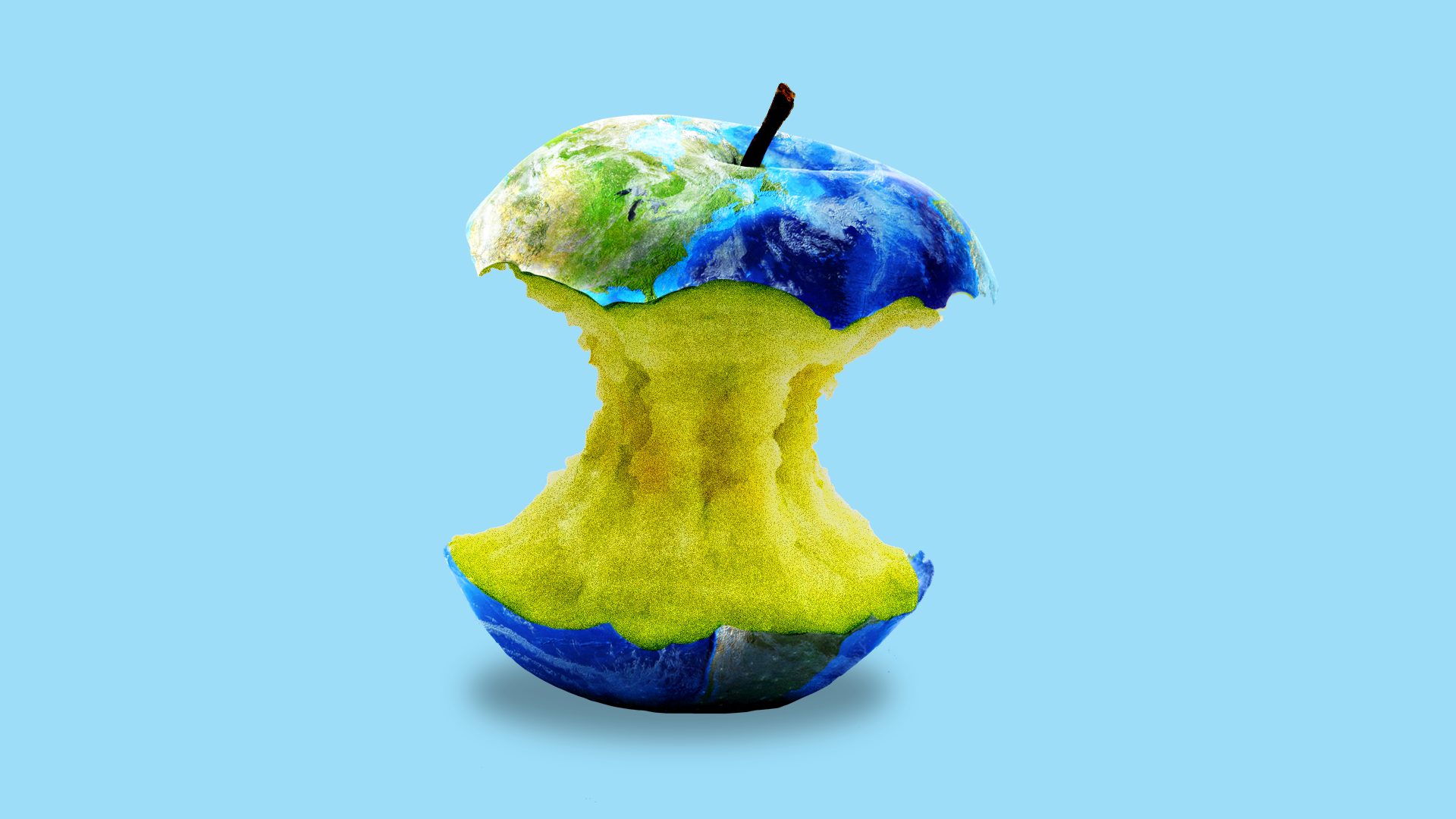 The UN target for eliminating global hunger by 2030 looks increasingly unlikely after three years of backsliding, with fragile food systems facing challenges that range from political instability to climate change.
The big picture: About 820 million people, or 10.9% of the global population, are malnourished, per a UN Food and Agricultural Organization world hunger report. That's up from 784 million in 2015. Demand for food is expected to double between 2013 and 2050.
Why it matters: "The call for action is very clear. It is possible in our lifetime and it is also realistic to end hunger and malnutrition," said Zambian Vice President Inonge Wina at the UN conference today, per AP.
Driving the news: Countries that are more exposed to climate variability have higher rates of malnutrition than those that don't, the report says.
The number of people facing "'crisis' levels of acute food insecurity or worse" increased from 80 to 124 million people from 2015 to 2017.
"The majority of people most vulnerable to climate shocks and natural hazards are the world's 2.5 billion small-scale farmers, herders, fishers and forest-dependent communities."
"The number of extreme climate-related disasters, including extreme heat, droughts, floods and storms, has doubled since the early 1990s, with an average of 213 of these events occurring every year during the period of 1990–2016."
The bottom line: "Population growth requires supplies of more nutritious food at affordable prices, but increasing farm output is hard given the 'fragility of the natural resource base' since humans have outstripped Earth's carrying capacity in terms of land, water and climate change," AP reported.
Go deeper