Brazil withdraws offer to host 2019 UN climate conference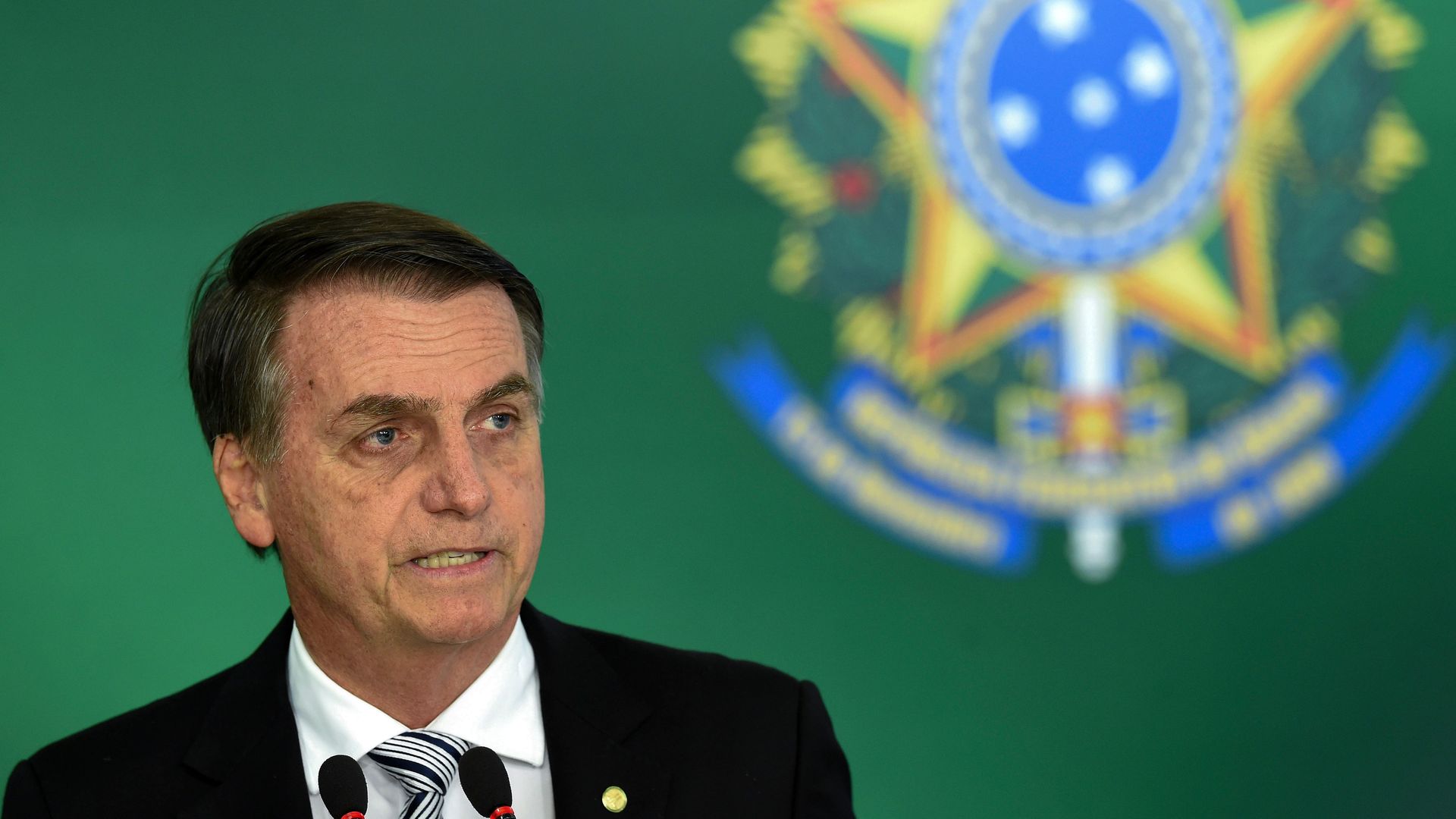 Brazil's government says it will no longer host next year's United Nations annual climate summit, citing "budgetary and financial restrictions," reports Bloomberg.
The big picture: Experts have warned that the environmental policies favored by right-wing president-elect Jair Bolsonaro could cause a spike in greenhouse gas emissions and deforestation in the Amazon rainforest — which a recent report claims has reached its highest level in a decade.
The withdrawal of Brazil as a host venue is symbolically important, since it was the Rio Earth Summit of 1992 that kicked off multilateral negotiations on climate change in the first place.
Per Axios' Amy Harder, Brazil's retreat is the latest sign of the rise of leaders around the world who are resistant to globalism and multilateral diplomacy, which is what these climate talks and the 2015 Paris Climate Agreement are all about.
Go deeper:
Go deeper