What they're saying: Wall Street may be overreacting to Fed chair's speech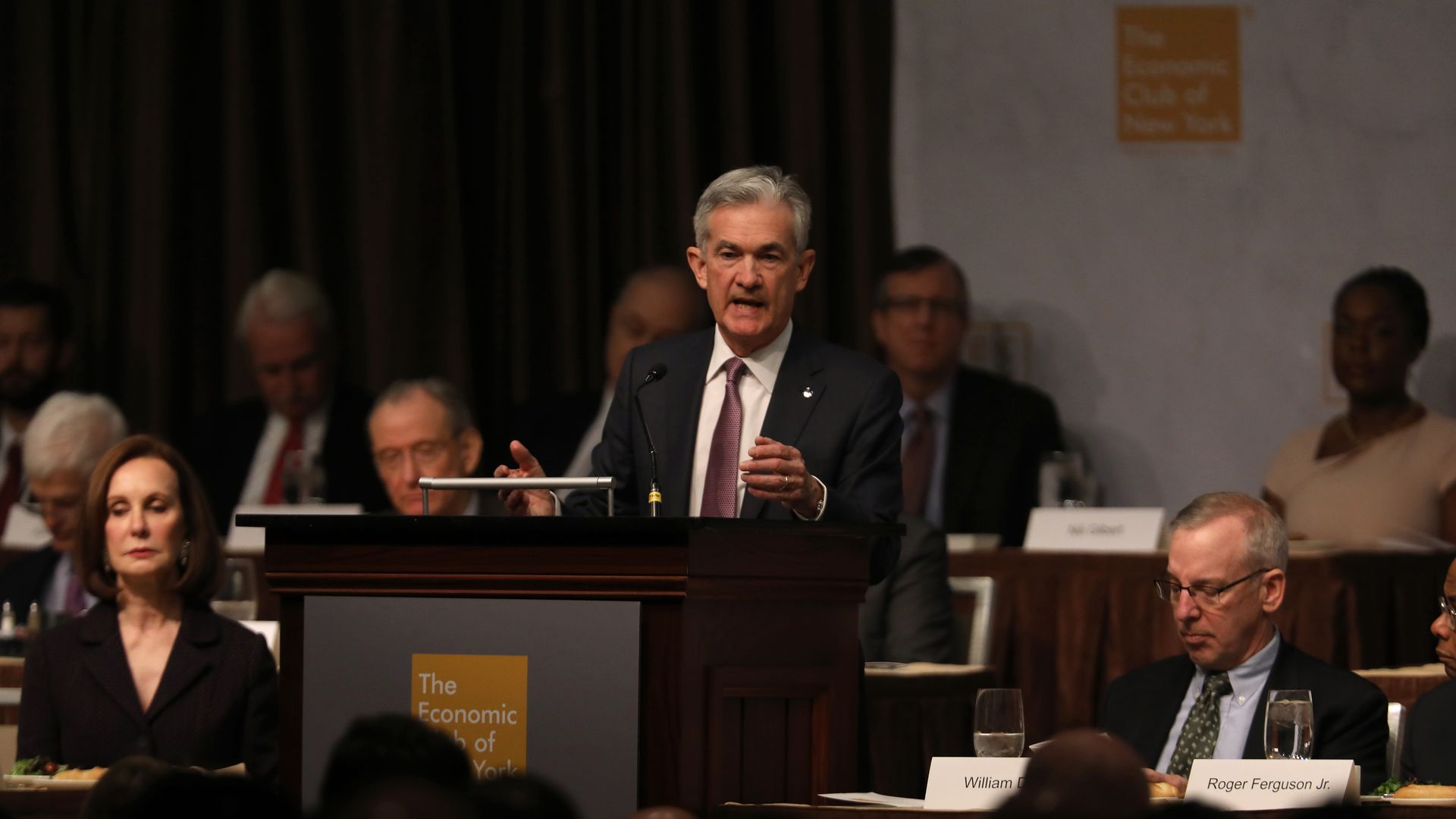 The Dow Jones Industrial Average closed up 618 points on Wednesday, its best one-day gain since March (per CNBC), while both the S&P 500 and the Nasdaq Composite rose over 2% following a highly anticipated speech by Federal Reserve Chairman Jerome Powell in New York.
The big picture: There's no single reason for markets' surge, but some market-watchers say investors misinterpreted Powell's comment that interest rates were "just below" the neutral level to mean fewer interest rate hikes were on the horizon.
What they're saying:
Jared Bernstein, who served as chief economist under Vice President Joe Biden:
Ian Shepherdson, chief economist at Pantheon Macroeconomics:
Marc Chandler, chief market strategist at Bannockburn Global:
Gregory Daco, chief U.S. economist at Oxford Economics, tweeted, in part that it was "not correct" that markets saw Powell's comments has a signal that the Fed will no longer hike interest rates after December.
The other side:
Joe LaVorgna, chief economist for the Americas at Natixis:
Go deeper