White House denies blocking CIA director from briefing Senate on Khashoggi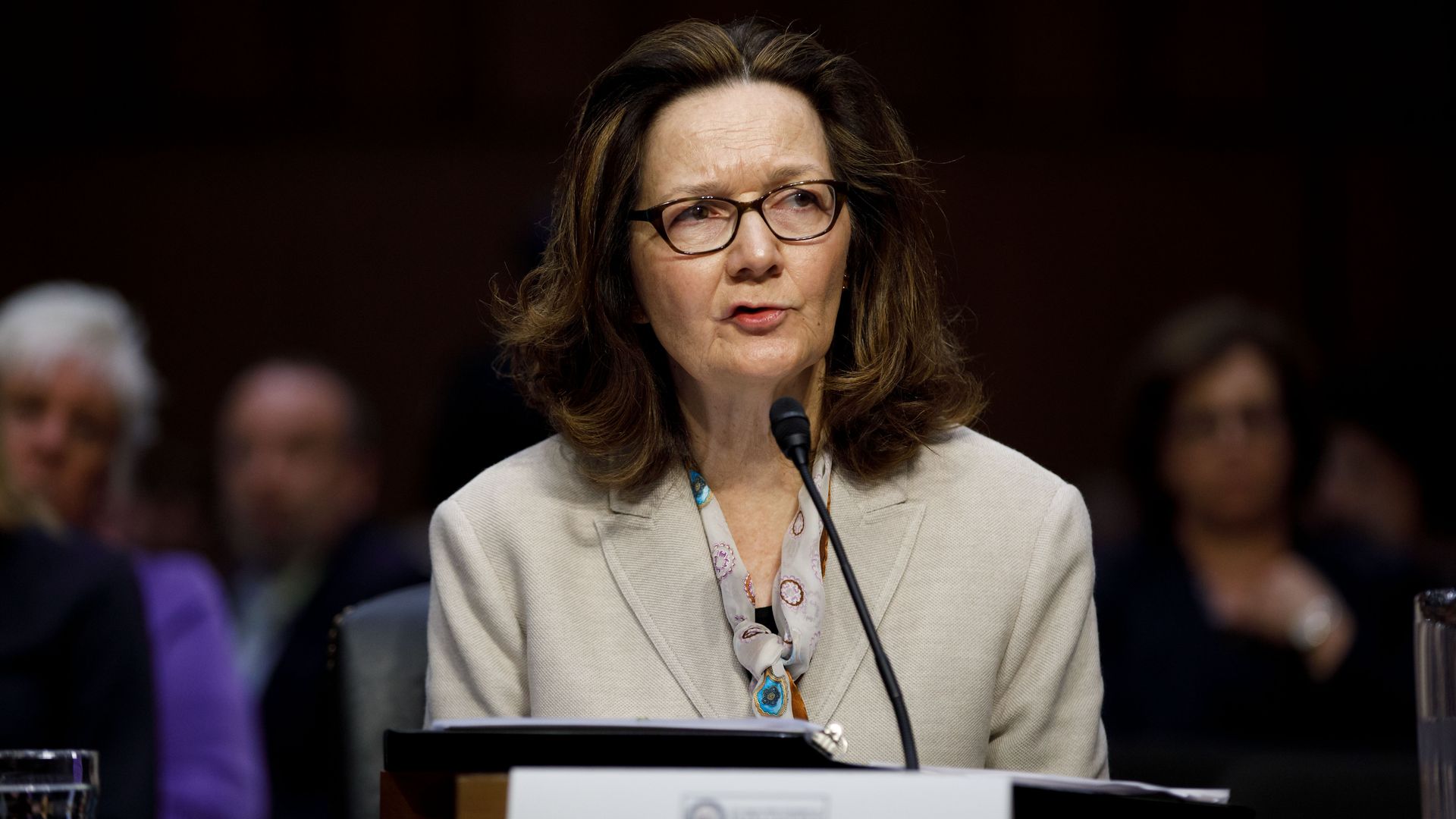 National security adviser John Bolton denied a report from the Guardian Tuesday that said the White House is preventing CIA Director Gina Haspel and other intelligence officials from briefing the Senate on the killing of journalist Jamal Khashoggi.
What's new: Secretary of State Mike Pompeo and Defense Secretary James Mattis briefed the Senate on Wednesday. Pompeo avoided answering why Haspel did not appear at the briefing. CIA press secretary Timothy Barrett later told NBC News that "The notion that anyone told Director Haspel not to attend today's briefing is false."
Why it matters: Intelligence officials are normally present at such a meeting, especially given the Senate is set to vote on a measure that could end U.S. support for the Saudi-led coalition in Yemen.
The backdrop: Haspel's absence would be particularly noticeable, given she was dispatched to Turkey following Khashoggi's death and has reportedly heard an audio recording of the murder.
Sen. Bob Corker (R-Tenn.), the chairman of the Senate Foreign Relations Committee said he might not vote against the resolution unless Haspel testifies before the committee, The Washington Post reports.
The CIA also released a report stating that Saudi Crown Prince Mohammed bin Salman ordered the killing.
Several lawmakers have criticized Trump's response to the incident (last week Trump said the U.S. would stand by Saudi Arabia, despite the release of the CIA report).
Go deeper: "I don't speak Arabic": Bolton says he hasn't listened to Khashoggi tape
Editor's note: This story has been updated to reflect "what's new," including both John Bolton's and Timothy Barret's denials.
Go deeper