Trump says he might cancel Putin meeting over "aggression" in Ukraine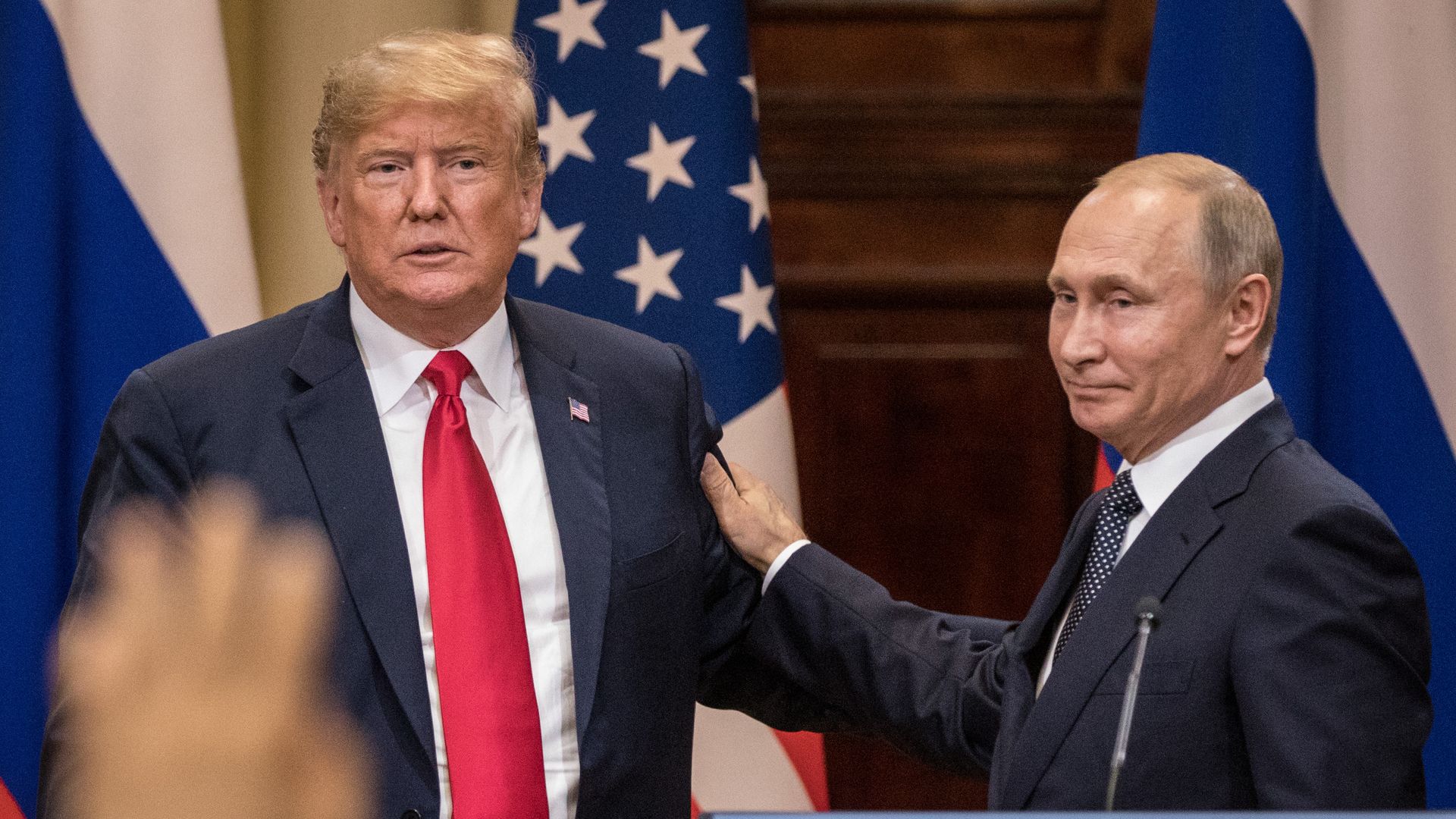 President Trump told the Washington Post today he's considering cancelling a meeting later this week with Vladimir Putin after Russia seized three Ukrainian ships Sunday off the coast of Crimea. Ukrainian President Petro Poroshenko, meanwhile, told NBC News that he's asking Trump to make a demand of Putin in the meeting: "Get out of Ukraine."
The backdrop: Ukraine's parliament voted yesterday to impose martial law for 30 days in areas under threat from Russia, which is still holding 24 Ukrainian sailors after Sunday's incident. Poroshenko told CNN Russia was concentrating troops near the border, and the order was needed to "move troops more easily" and "defend our territorial integrity." The conflict is now likely to play a central role in the Trump-Putin meeting, assuming it goes ahead.
The details: As Alina Polyakova of Brookings writes for Axios Expert Voices, the attack on naval vessels now "opens a new front in Russia's four-year aggression against Ukraine, which includes the ongoing land war in Ukraine's east and the occupation of Crimea."
Trump told the Post he's awaiting a report from his national security team about the incident, and said: "I don't like that aggression. I don't want that aggression at all."
Poroshenko told NBC that his military is prepared to impose "a huge price" on Russia if war comes. He also said "I count on the United States" to support Ukraine.
The Ukrainian president also told CNN that Secretary of State Mike Pompeo had pledged "full assistance, including military assistance."
All of that comes after President Trump initially seemed to place blame on both sides in the conflict, saying: "we do not like what's happening either way."
Go deeper:
Go deeper