Larry Kudlow says Trump feels betrayed by General Motors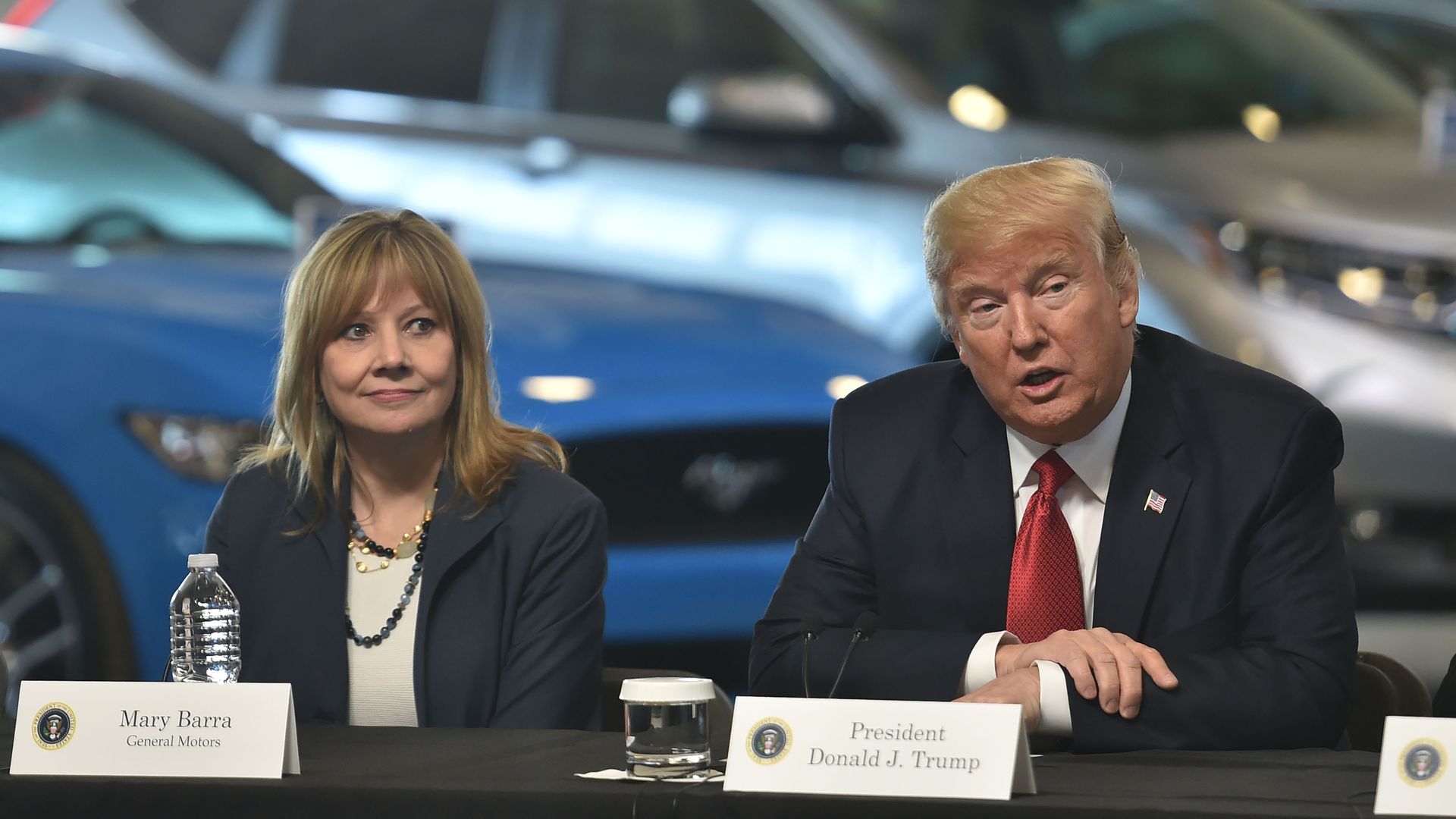 President Trump believes that General Motors "turned their back on him" in announcing layoffs and plant closures, according to top White House economic adviser Larry Kudlow.
Why it matters: For Trump, politics is always personal. For GM, this could mean less influence over future policy.
More from Kudlow, who spoke with reporters in the Roosevelt Room of the White House:
"These are their business decisions, I just think there's a tremendous amount of disappointment, maybe even spilling over into anger. President Trump expressed his dissatisfaction, lots of other people did, this is a bipartisan thing."
"I met with [GM CEO Mary] Barra, whom I generally like. I have no idea if she's made the right decisions or the wrong decisions, it's not my business. I do think, however, the president's point of view is, we concluded the USMCA deal which really helped the American auto business and American auto workers, and was designed to do that. And the car companies supported us."
"So part of the disappointment is, 'We made this deal, we worked with you along the way, we've done other things — mileage standards for example and other regulations. We've done this to help you, and I think his disappointment is it seems like they kind of turned their back on him."
The backdrop: U.S. automakers generally supported the USMCA, but mostly because it was considered preferable to Trump's threats of ripping up NAFTA without a replacement, and additional tariff threats.
Go deeper