Poll: Germans overwhelmingly want closer ties to Russia and China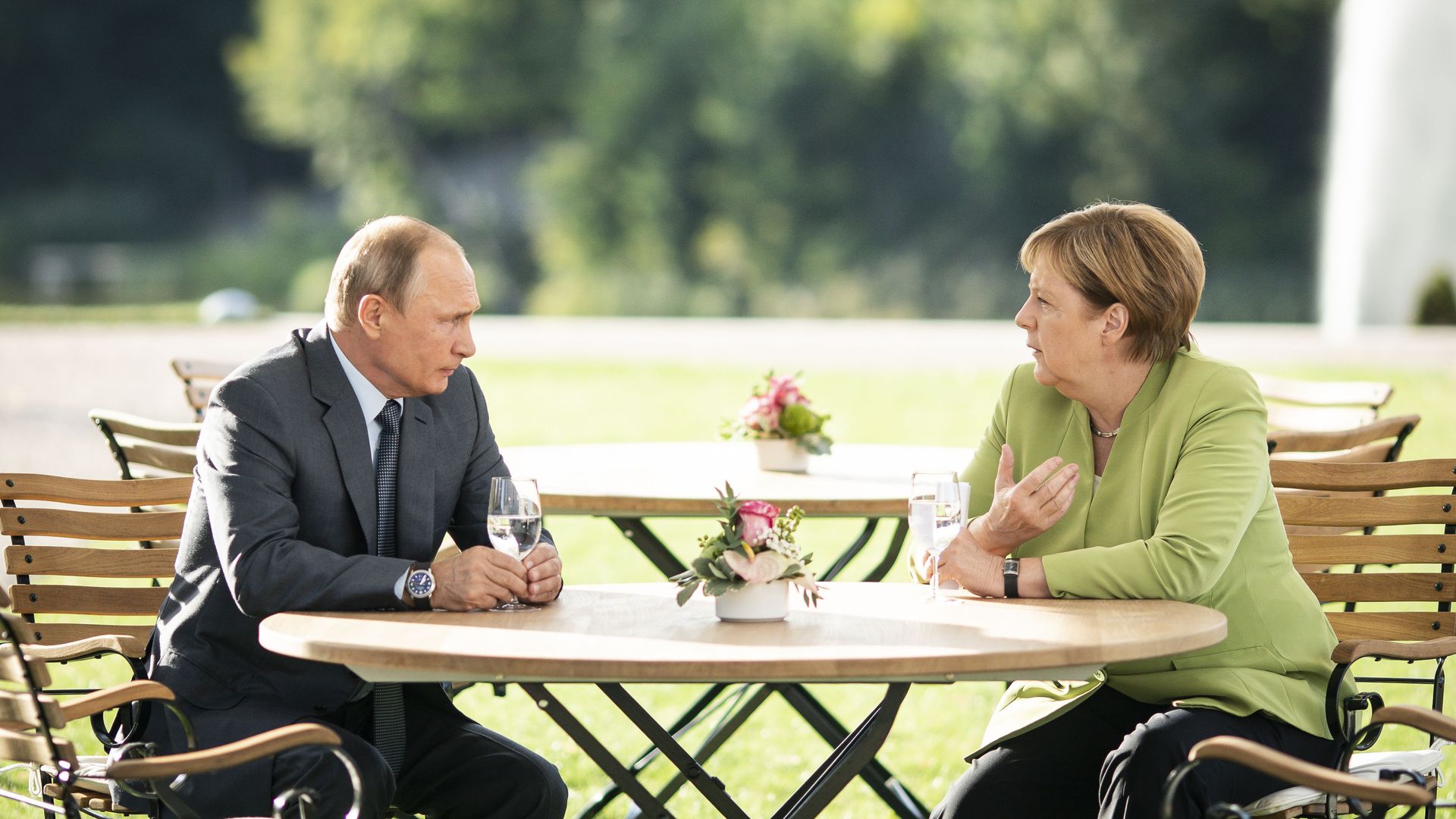 Seven-in-ten Americans say the U.S.-German relationship is "good," according to a new Pew poll. Just 24% of Germans agree, and 72% say they want more independence from the U.S. when it comes to foreign policy.
By the numbers: Similarly, while 70% of Americans say the U.S. should cooperate more with Germany, just 41% of Germans would like to see more cooperation with the U.S. Meanwhile, a whopping 69% would like to see Germany cooperate more with Russia, and 67% with China.
Go deeper