New test for Trump as Crimea crisis heats up between Russia and Ukraine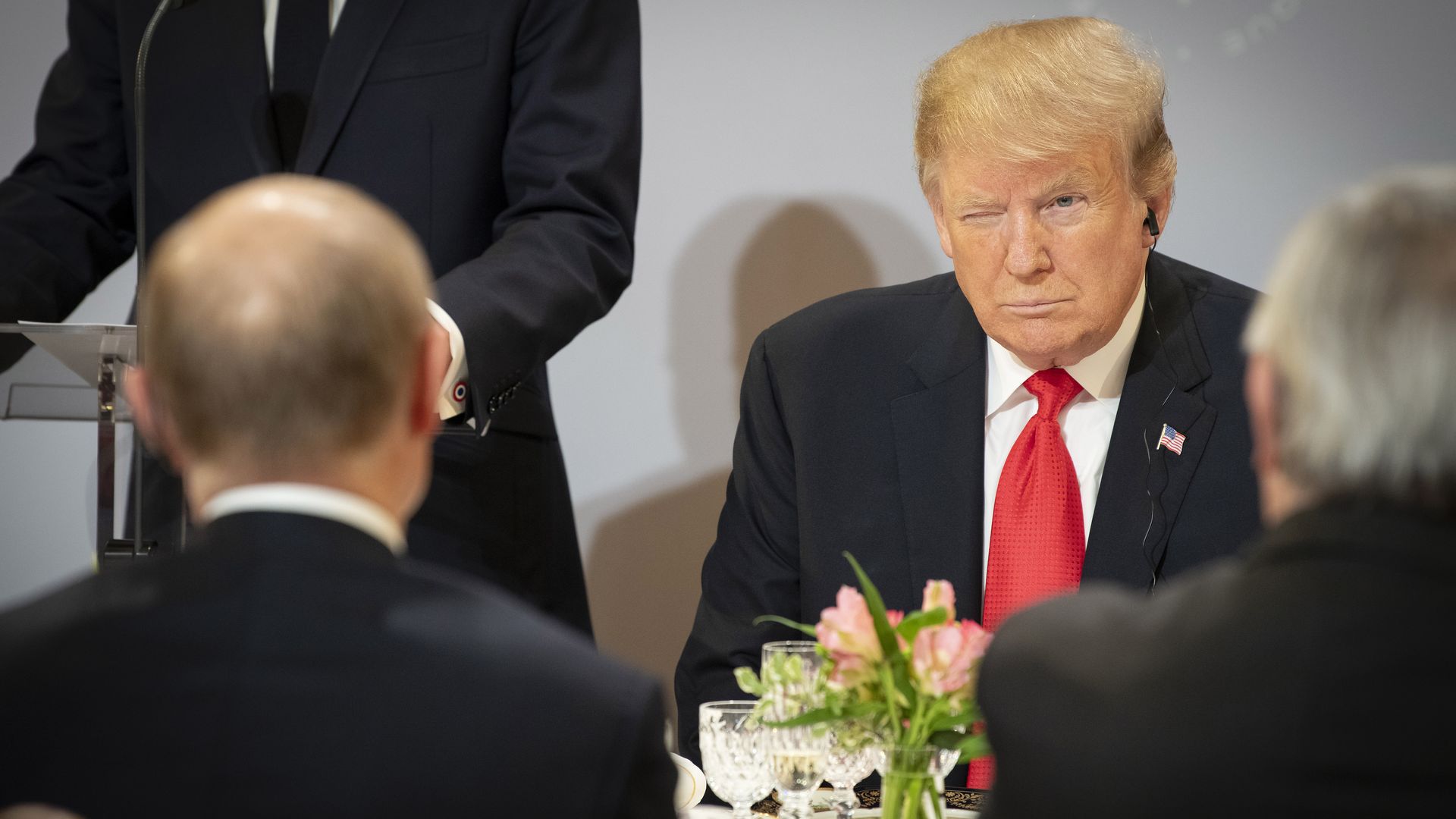 The Ukraine crisis presents an important new test for President Trump.
The big question: Will Trump say anything about Russia taking its aggression even further? Or will he normalize this rogue behavior? The pressure from the national security establishment will be to call out Russia, while Trump's own instincts tend to favor Putin.
At the UN Security Council yesterday, U.S. ambassador Nikki Haley called out Russia for Sunday's naval confrontation: "Impeding Ukraine's lawful transit ... is a violation under international law. It is an arrogant act that the international community must condemn and will never accept."
But Trump said: "We do not like what's happening, either way."
And shortly after taking office, he seemed to side with Russia in comments on Ukraine.
Why it matters: The N.Y. Times says there's a risk of a wider war, "Ukraine's president put his nation on a war footing with Russia ... as tensions over a shared waterway escalated into a crisis that dragged in NATO and the United Nations."
Go deeper:
Go deeper