A look at the surprisingly quarrelsome field of artificial intelligence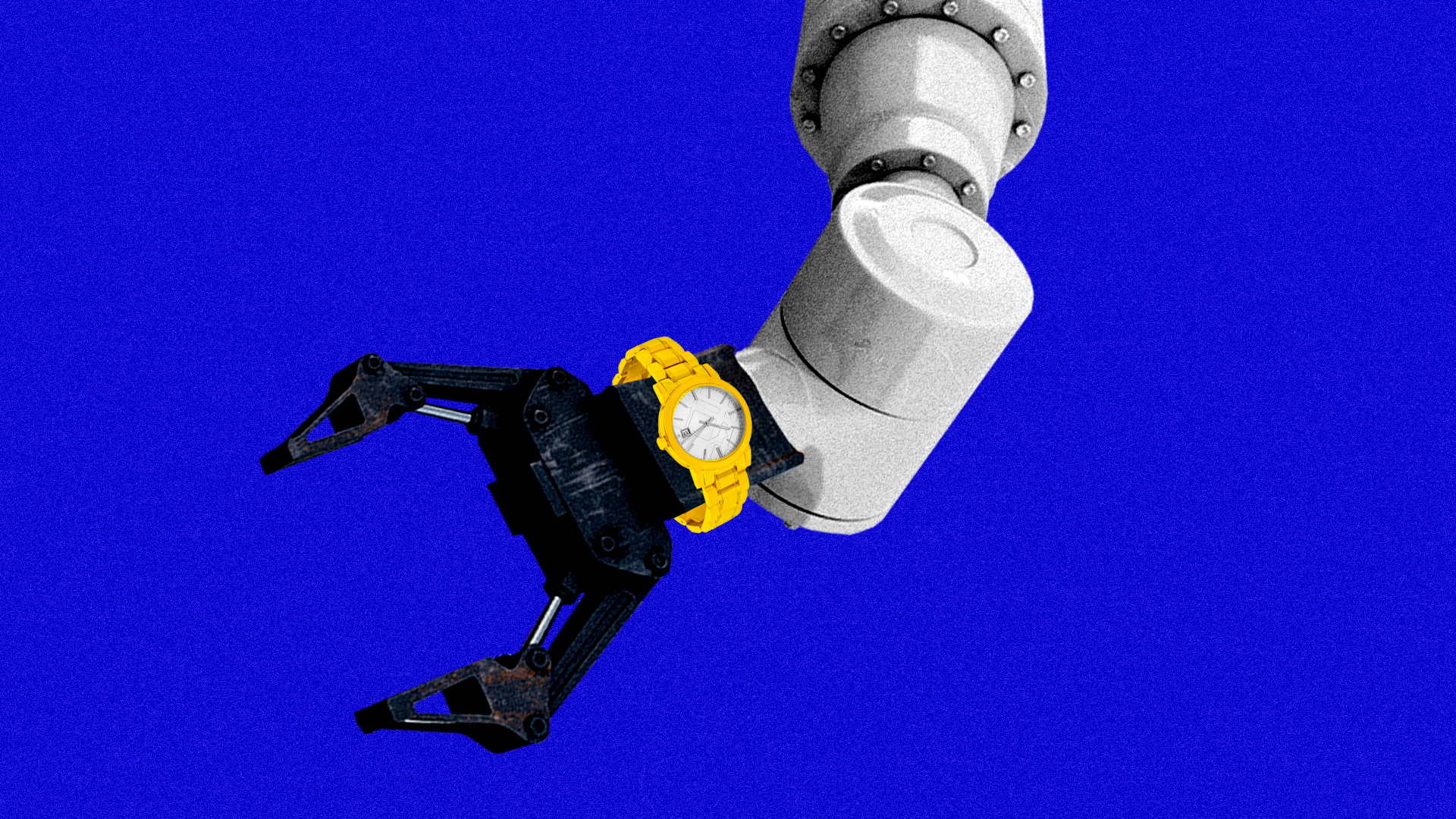 Machines as intelligent as humans will be invented by 2029, predicts technologist Ray Kurzweil. "Nonsense," retorts roboticist Rodney Brooks. By that time, he says, machines will only be as smart as a mouse. As for humanlike intelligence — that may arrive by 2200.
Between these two forecasts — machines with human intelligence in 11 or 182 years — lies much of the rest of the artificial intelligence community, a disputatious lot who disagree on nearly everything about their field, Martin Ford, author of "Architects of Intelligence," tells Axios.
"Rise of the Robots" is a best-selling and well-reviewed book about a dystopian 2015 tract on the coming state of working humans in the new age of automation.
Today, he follows it up with "Architects of Intelligence," a collection of interviews he conducted over the last year with almost two dozen of the West's most illustrious artificial intelligence hands.
His main takeaway: "This is an unsettled field. It's not like physics."
AI may seem to be a smooth-running assembly line of startups, products and research projects. The reality, however, is a landscape clouded by uncertainty.
Ford's interviewees could not agree on where their field stands, how to push it forward or when it will reach its ultimate goal: a machine with humanlike intelligence.
Why it matters: The embryonic state in which Ford found AI — so early in its development more than a half-century after its birth that the basics are still up for grabs — suggests how far it has to go before reaching maturity. On his blog, Brooks has said that AI is only 1% of the way toward human intelligence.
The big picture: Research in the field has progressed in fits and starts since the term "artificial intelligence" was coined in the 1950s by American computer scientist John McCarthy, alternating between periods of hibernation and feverish activity.
The current frenzy is propelled by the wild success of deep learning, an AI technique that excels at finding patterns and identifying objects in photographs.
Few of Ford's subjects said deep learning will arrive at humanlike intelligence on its own — they said something new must be developed to get there. But deep learning aficionados ridicule the alternatives suggested by others.
Kurzweil, Google's director of engineering, stands out on many fronts, Ford says. For one, he has very little patience for colleagues suffering from "engineer's pessimism."
Humanlike intelligence will emerge in an exponential burst of innovation, Kurzweil said, not in linear fashion, as so many others seem to think.
"What Ray says is correct," says Ford. "Engineer's pessimism is what's at play; the question is who's right" — the pessimist or the optimist.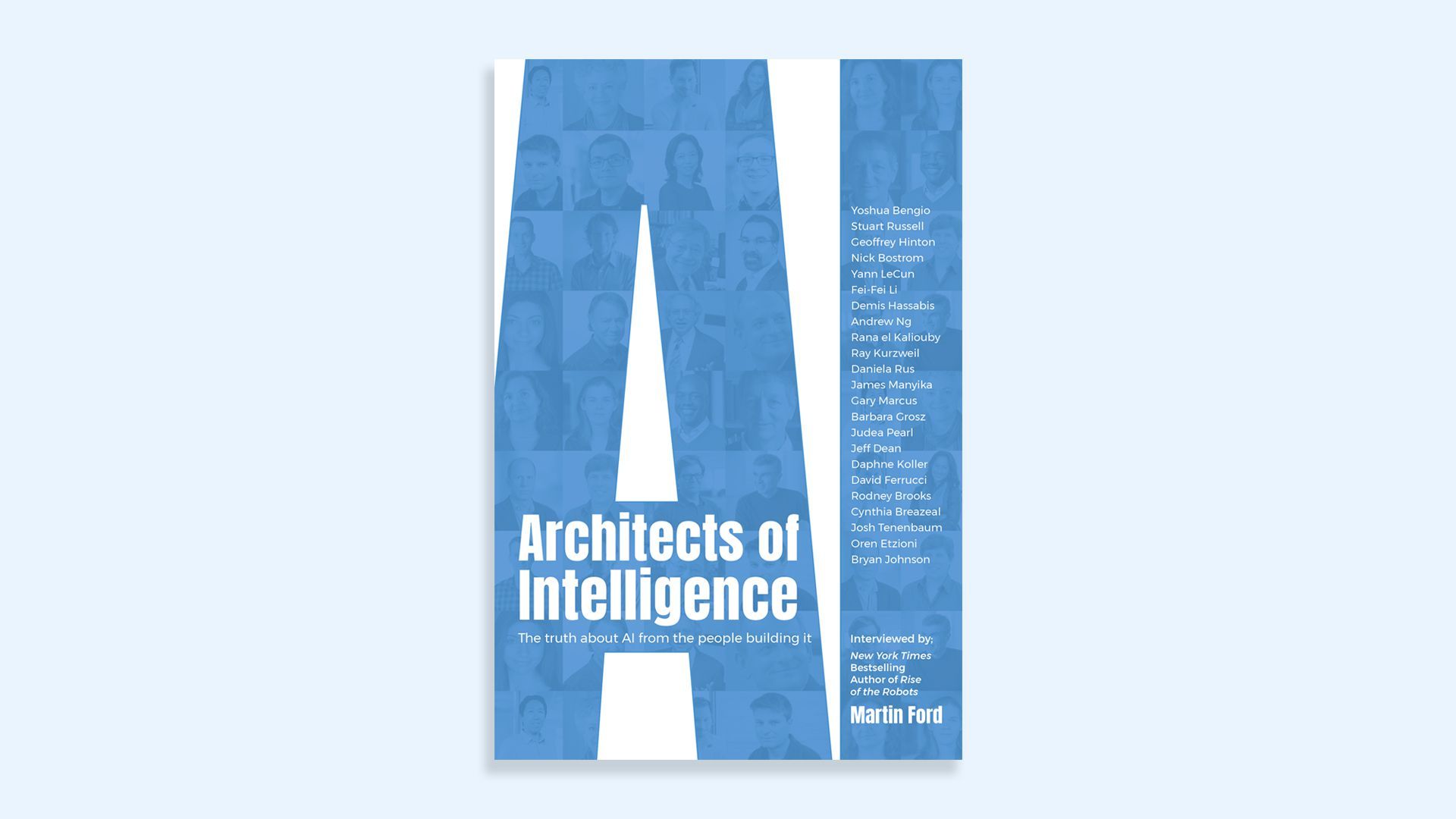 What's next: Not all was discord. There was a remarkable confluence, for instance, on the most promising coming step.
Many called for an exploration of "unsupervised learning," an AI that, like a child, can wander around, poking and prodding, getting into trouble, and meanwhile learning a lot of important stuff about the world.
That's a stark departure from current AI training methods, which require reams of labeled data: think photos of cats that are explicitly labeled as cats.
"Today, in order to teach a computer what a coffee mug is, we show it thousands of coffee mugs. But no child's parents, no matter how patient and loving, ever pointed out thousands of coffee mugs to that child."
— Andrew Ng, former AI lead at Google and Baidu
Go deeper