Trump says General Motors "better get back" to Ohio soon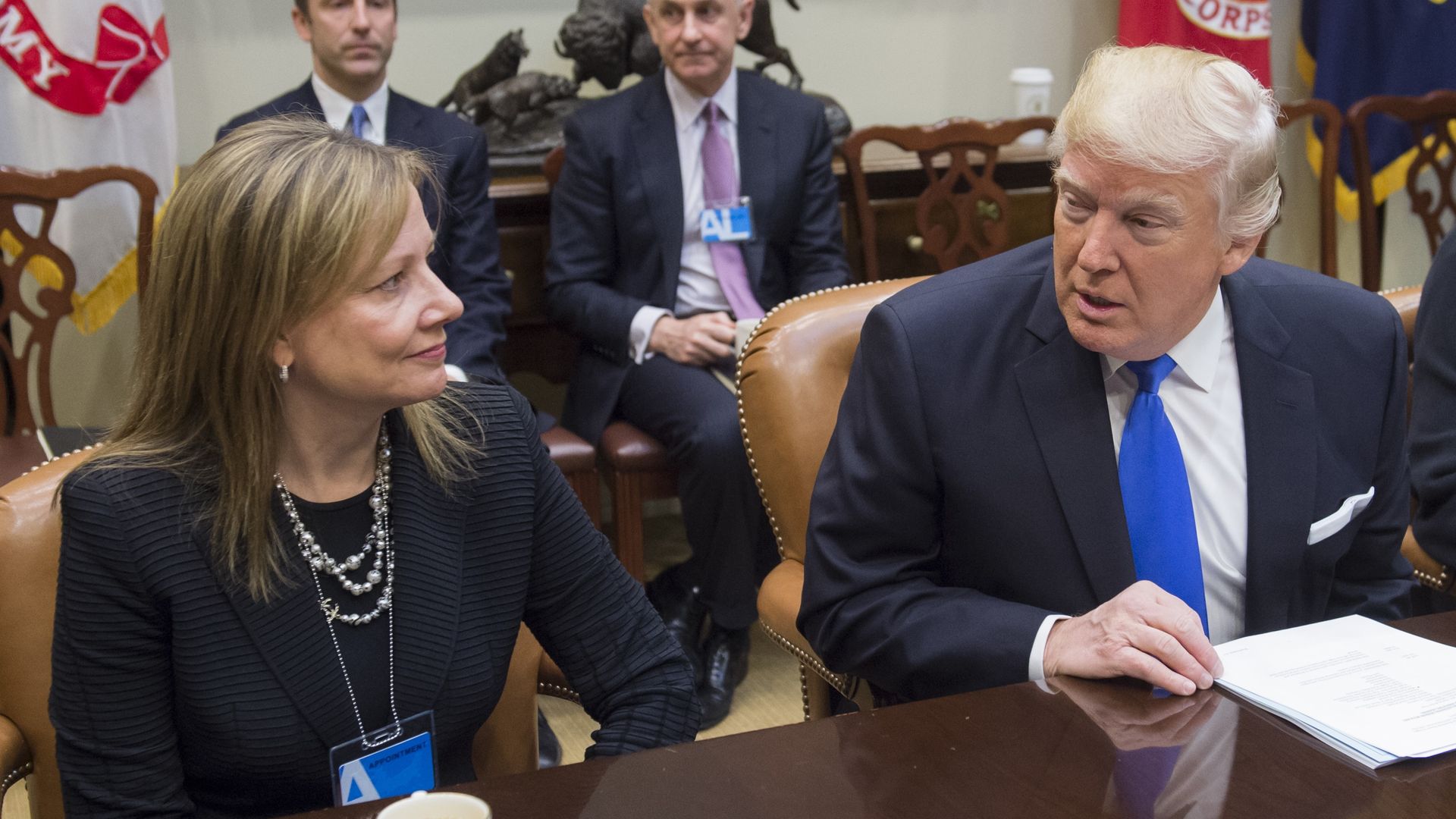 President Trump told the Wall Street Journal that he urged General Motors to stop making cars in China and open a new plant in Ohio to replace the one the company is planning to close. Trump later echoed those remarks while speaking with reporters on his way to a Mississippi rally:
"I was very tough. I spoke with [GM's CEO Mary Barra] when I heard they were closing and I said, 'This country has done a lot for General Motors and you better get back [to Ohio] soon.' ... I have no doubt in a not-too-distant future [GM] will put something else in."
— President Trump speaking with reporters on Monday
Why it matters: At a 2017 Ohio rally, Trump promised residents that manufacturing jobs would be returning to the state, telling the crowd: "Don't move. Don't sell your house." But on Monday, GM announced that it plans to cut 15% of its salaried workforce (roughly 14,700 people) in North America and idle factories in Michigan, Ohio, Maryland and Canada.
Go deeper